Petition to bring back federal Parole
Messages Sent So Far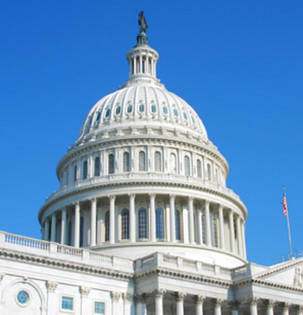 Many individuals are serving long prison terms in the Federal Prison system. There inmates who are currently serving these long prison terms miles away for any king of support. The families are burden with the cost of travel to visit these indiviuals.Children have lost many years with their parents due to incarceration. Our prison facilities are flooded with low-level offenders,and non-violent drug offenders.It would save the taxpayers money by bringing back Federal Parole, and reuniting the inmates with their families,while at the same time offering controled release with the responsibility of the inmate paying the cost towards it like with probation. We can also make these individuals work in our community to cover the cost.Thank you for reading this letter,and please support this need for change.


Post Public Comments
Public Comments (2,890)
Apr 3rd, 2017
Eric G. from Watertown, WI signed.
Apr 3rd, 2017
Kylie L. from Keller, TX signed.
Mar 14th, 2017
Lauren W. from Gainesville, FL writes:
Please bring back federal parole or lower the "good time" down to 65%. This will help eliminate the cost and resources wasted by the BOP to keep these inmates and give them a second chance at a life outside of confinement.
Mar 6th, 2017
Someone from Patterson, NY signed.
Mar 5th, 2017
Benigno P. from Miami, FL writes:
Mar 5th, 2017
Ruben M. from Miami, FL writes:
Mar 5th, 2017
MILEIDIS G. from Miami, FL writes:
Feb 15th, 2017
Casey h. from Corvallis, OR writes:
Young people make errors in judgment. There should be no black and white sentencing. When a person shows that they are a part of society, and is doing what they should to better their lives they should be on the outside, not in a cell costing a ton of money. Chris has more than proved that he is a good man with the right intentions for a bright future and should continue to remain on the outside.
Feb 15th, 2017
Katie H. from Portland, OR signed.
Feb 15th, 2017
Shawn M. from Portland, OR writes:
Please bring back Federal parole. Do you really think you get the help you need inside? No. When you do a good chunk of your sentence, you should be looked at different, and held to a higher standard so that you can be considered for time reduction. I believe the feds hand out way too much time for selling method and merly possessing a gun after getting a felony at the age of 18 for having a friend's oxy codone. Bring back a chance to live right. Bring back Federal parole!