Petition to bring back federal Parole
Messages Sent So Far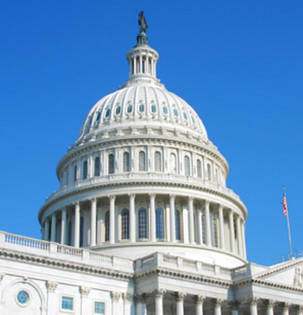 Many individuals are serving long prison terms in the Federal Prison system. There inmates who are currently serving these long prison terms miles away for any king of support. The families are burden with the cost of travel to visit these indiviuals.Children have lost many years with their parents due to incarceration. Our prison facilities are flooded with low-level offenders,and non-violent drug offenders.It would save the taxpayers money by bringing back Federal Parole, and reuniting the inmates with their families,while at the same time offering controled release with the responsibility of the inmate paying the cost towards it like with probation. We can also make these individuals work in our community to cover the cost.Thank you for reading this letter,and please support this need for change.


Post Public Comments
Public Comments (2,901)
Jul 17th, 2017
valerie r. from Norcross, GA signed.
Jul 17th, 2017
Victoria F. from Chattanooga, TN writes:
I fully support federal parole. I believe in justice for all. retroactive should be in effect for federal The recent decision of New York state that jury trials are illegal that are anonymous and sequestered. I believe should apply to Federal as well as it does the state courts. thank you.
Jul 11th, 2017
Dimitri P. from Brooklyn, NY signed.
Jul 2nd, 2017
Melissa S. from Centralia, MO signed.
Jul 2nd, 2017
Samantha M. from Hixson, TN signed.
Jun 29th, 2017
kayleni v. from Chicago, IL signed.
Jun 11th, 2017
Christine R. from Ruskin, FL signed.
May 17th, 2017
Shawna J. from Midland, TX signed.
May 13th, 2017
Marsha M. from Indianapolis, IN writes:
Parole and 65% prison time are both options that should be considered. When you look at the state, and how many are eligible for parole, and many get parole, and crimes are as bad or worse, but because they were charged by the state the option for parole is there, but for those who were charged as a federal offense, do not have the option. I hope you will consider this as an option for federal inmates.
May 7th, 2017
Someone from Joliet, IL writes:
We all have made mistakes & given a 2nd chance but without parole you don't get a chance not to mention you have very long sentences in most cases for nonviolent crimes please bring the parole back