PETition PET2013
Messages Sent So Far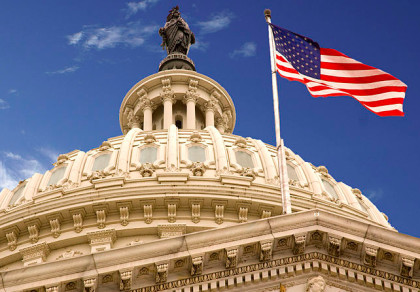 THIS PETITION IS TO PROMOTE PET ADOPTION AND MOTIVATE AUTHORITIES TO SHUT DOWN AND BAN PUPPY MILLS AS WELL AS INSTITUTE A NATIONWIDE BAN ON THE SALE OF COMPANION ANIMALS (DOGS & CATS) FROM MILLS AT ALL RETAIL STORES IN THE UNITED STATES. <br />
<br />
FURTHER, TO REQUIRE RETAIL PET STORES TO OBTAIN ALL COMPANION ANIMALS FROM CITY OR COUNTY SHELTERS, NONPROFIT RESCUE GROUPS, AND HUMANE SOCIETIES. <br />
<br />
All across America, animals from mills are dumped on rural roads when they are no longer able to reproduce, or by owners who don?t want them, can?t afford to care for them, and consider them disposable.<br />
<br />
Every year millions of adoptable shelter animals are needlessly euthanized at city and county shelters. Not just mixed breeds, but full bred, both canine and feline. Many of which, in good health, could have been offered for sale in pet stores.<br />
<br />
American shelters are full and many have a ?stray hold? that differs from shelter to shelter, with owner surrendered pets often being the first to be euthanized. <br />
<br />
Thirty two cities in the U.S. have passed ordinances to support similar PETitions. Per the 2010 Census Bureau, there are 29,261 'places', i.e., legally bound entities, cities, boroughs, towns, townships, villages, and unincorporated communities in the USA. Only 1/10 of 1% are currently enforcing an ordinance prohibiting sales of ?mill animals?. Help us institute a Federally Funded Mandate in support of this cause and make it 100%.<br />
<br />
City by city, state by state...it all starts with YOU.
Post Public Comments
Public Comments (931)
Jun 15th, 2017
Renate L. from Bryan, TX writes:
It is time we as the compassionate individuals we are to lead this charge. We ask that you support this PETition.
Dec 19th, 2016
Dorinda A. from Lynchburg, VA signed.
Nov 1st, 2016
John B. from Las Vegas, NV signed.
Sep 25th, 2016
Someone from La Porte, IN writes:
I support any agency or group that collectively can shut down the use of animals for entertainment, clothing, ornaments, etc They are not for our use, we are their guardians.
Aug 31st, 2016
Someone from Chesterfield, MO signed.
Jul 10th, 2016
Someone from Alvarado, TX signed.
Jul 10th, 2016
Someone from Alvarado, TX signed.
May 23rd, 2016
Someone from Mapleville, RI signed.
Apr 11th, 2016
Someone from Mesa, AZ signed.
Sep 4th, 2015
Someone from Denver, CO writes:
Unbelievable, that this continues, so cruel and inhuman