Petition Congress to have Ken Salazar Removed as the Secretary of the D.O.I !
Messages Sent So Far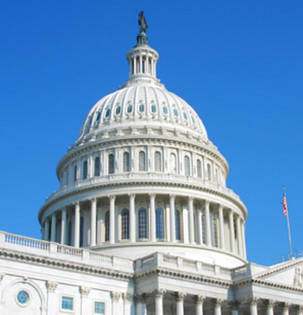 The Secretary of the Department of the Interior Bureau of Land Management's Ken Salazar is systematically destroying the wild horse species as a whole. The wild horse species has acted in part with producing healthier rangelands and proved their ecological value among other ungulates as well.

Secretary Salazar should have never been appointed to this position because of the conflict of interest that his background reflects.
His long family lineage in the cattle ranching business has obviously shown that he has no interest in the welfare of America's national heritage. His decisions are also influenced by lobbysists in the same line of business from which he came.

Ken Salazar has not taken proper precautions to assure the viability of the species and has not shown any scientific proof to support his plans to remove more than half of the species total population. Secretary Salazar recklessly approves the removal of wild horses in such quantities that they are not only detrimental to the species viability, but it is also counter productive to a thriving ecosystem. Since the mass removal of wild horses has taken place this year alone, Secretary Salazar's blind approvals for removal of wild horses has had a negative impact on rangeland ecosystem's across the board.

Secretary Salazar is not abiding by the guidelines set forth in (The Free Roaming Wild Horse and Burro Act of 1971). This direct violation of the law must be met with stern consequences. The very law that is supposed to protect these wild horses has been compromised and violated. Without an accurate census of the species there can be no justifiable management. He has repeatedly violated the Wild Horse and Burro Act in numerous occasions and is planning on continuing his systematic destruction of the species via genetic erosion.

If we continue to allow Secretary Salazar to mismanage and eliminate wild horses in the manner in which he has, the wild horses species will cease to function as a vital intricate part of America's rangelands and become extinct as a viable species.

I hereby implore the people of the United States of America to stand as one voice and implore Congress to ask for the resignation of The Department of the Interior's Secretary of The Bureau of Land Management Ken Salazar.


Post Public Comments
Public Comments (8,909)
Jan 9th, 2017
Someone from Plainsboro, NJ writes:
Sep 19th, 2016
Someone from Black Mountain, NC signed.
Sep 11th, 2016
Someone from Bronx, NY writes:
The wild horse population had been decimated, slaughtered. Our country is more patronizing to immigrants rather our own country's wildlife. Regretfully Ken Salazar was not put in the slaughter roundup en-route to Mexico. Ken Salazar is a fanatical lobbyist for the lobbyist. Ken Salazar dies nit stand for righteousness. Sadly the horse slaughtering issue has continued to be met with criminal failure. The self entitlement has jurisdiction over our laws and resolve. Ken Sakazar you will endure your karmic atrocities, you will. You are an embarrassment. Using your position for your ego's advancement. Taking advantage is reprehensible.
Sep 11th, 2016
Someone from Bronx, NY writes:
Deplorable toxic unprofessional behavior. The systematic behavior continued to exacerbate. Ken Salazar had the position to protect and oversee his position objectively. He violated the management of our country's wolf horse population, with no justification. Ken Salazar is a disease with s diseased mind. He has continually undermined his position, and obligations. Disgusting.
Jul 11th, 2016
Someone from Grants Pass, OR signed.
Apr 1st, 2016
Someone from Sellersburg, IN writes:
The BLM?s work is for ?We the people? on our land. ------ The BLM is directed to protect and manage wild free-roaming horses and burros as components of the public lands, to designate and maintain specific ranges on public lands as ?SANCTUARIES? for their protection and ?PRESERVATION.? (The Free Roaming Wild Horse and Burro Act of 1971).The law that is to protect these wild horses has been compromised and violated. The BLM has the burden/obligation, the responsibility to use methods such as birth control to thin herds on the range. The shame of the slaughter of our horses, lies not only at the feet of greedy, unprincipled Tom Davis and Ken Salazar, it lays on the door step of irresponsible and incompetent administrators in the U.S. Department of Interior. If Tom Davis and Ken Salazar are deemed in violation of the law, ergo making false statement to a federal official - which is a felony, this must be met with stern consequences. The Bundy effect is still alive and flourishing. Again The BLM?s work is for ?We the people?
Dec 28th, 2015
Someone from Tacoma, WA signed.
Dec 21st, 2015
Someone from Long Island City, NY signed.
Nov 15th, 2015
Someone from Whitewood, SD writes:
This man is determined to annihilate all our magnificent wild horses and burros! We already know 1,800 wild horses were turned over to a kill buyer who sold them to slaughter and this was covered up! This man is going to make sure our wild horses are managed to extinction! He needs to be fired immediately! !!
Nov 14th, 2015
Someone from Oklahoma City, OK signed.