PETITION AGAINST GEOENGINEERING/SOLAR RADIATION MANAGEMENT/CHEMTRAILS/HAARP/WEATHER MODIFICATION
Messages Sent So Far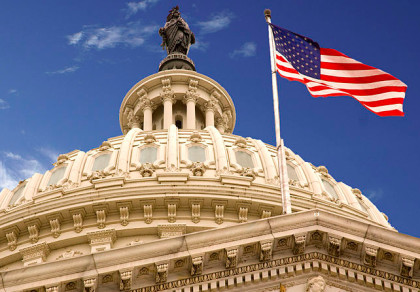 We, the undersigned, are requesting U.S. Congresspersons, Senators, and other Government employees and appointees to address the issue of ongoing geoengineering and HAARP activity that is taking place without the consent of the population. We are demanding that our government disclose information about such activity. As citizens of the U.S., we expect our government officials to represent us, address our valid concerns, and take action to terminate such environmentally risky programs that are also having a severe impact, both short and long term, on the health of our population.<br />
<br />
The results of rainwater tests, soil sample tests, and standing water tests that have been done in various areas of the U.S. are all showing alarmingly high levels of aluminum, barium, strontium, other harmful substances. The heavy metal test results are consistent with ongoing discussions and existing patents for Stratospheric Aerosol Geoengineering. These heavy metals remain in our atmosphere and are falling upon our soil, our water supply, and our food supply. We are inhaling heavy metal particulate matter on an ongoing basis, and these nanoparticle-sized metals are being absorbed by our bodies, by those of our pets and livestock, and by our produce. Most notably, it is causing long term air pollution, resulting in severe respiratory diseases in our population, especially among those people most vulnerable.<br />
<br />
The aerosolized metals being sprayed from jet aircraft are having a devastating effect on our trees, gardens, water and farms. Irreversible damage is being done to our ecosystems, and to our soil and water supply. Aluminum, once it enters the ecosystem, can never be removed.<br />
<br />
We acknowledge that the negative effects of geoengineering extend far beyond the environment and the health of all living things. The damage that is occurring will have immeasurable effects on the economy, in the form of lost solar production, damage to crops, lost tourism income, and devalued real estate, among other industries.<br />
<br />
We owe it to the next generation and all future generations to disclose the United States? role in geoengineering and HAARP and to demand that it be TERMINATED IMMEDIATELY!
Post Public Comments
Public Comments (10,873)
1 day ago
chris a. from Pomona, CA writes:
many of the planets inhabitants are completely clueless to the happenings of the global governments. this must be stopped now. there was no vote, consent, agreement, authorization. cancer is on the rise, respriatory illness, etc. shut down the lies now!...before its too late.
2 days ago
Someone from San Carlos, CA writes:
Experimenting on such a grand scale on humans, wildlife, the ECOSYSTEM, with unknown effects is beyond insane. Who gets to decide to do this without the awareness of the public? It seems a human right to breathe fresh air. If global warming is the real issue then let's address this at the root, instead of adding more problems to an already fragile and damaged earth.
Dec 12th, 2017
Someone from Glendale, CA writes:
Quit ruining earth for our children Quit imbalancing all of us. Enough is enough. Day in day out poisoning us is serving who exactly?
Dec 10th, 2017
Cindy P. from Las Vegas, NV writes:
I have COPD and when they lay chemtrails over Las Vegas NV, my breathing gets much worse. Please, stop it!
Dec 10th, 2017
Cindy P. from Las Vegas, NV writes:
I have COPD and when they lay chemtrails over Las Vegas NV, my breathing gets much worse. Please, stop it!
Dec 10th, 2017
Sean H. from Eagle Rock, VA writes:
Dec 10th, 2017
Lacey V. from Portland, OR writes:
Geoengineering has caused me ongoing health problems and is a threat to all life on the planet. Cease and desist. I do not consent.
Dec 9th, 2017
ed s. from Franklin, NC writes:
I am very disturbed by the US government's, military and NASA involvement in Chemtrails, which has apparently been going on for years. This mix of toxic metals have negative effects plant life, animal life and weather patterns of the earth. If you're aware of this spraying all you have to do is look up the sky anywhere in the US and you will see chemtrails, or you might call them contrails. There is a big difference between the two. Contrails are simply frozen water vapor that disappear quickly, chemtrails stay visible for a long time because they contain multiple particles of metal and they eventually end up on the Earth. They are deposited on the land, water, animals and people, then we breathe them into our lungs that promotes various types of diseases and cancer. Over the past decade, independent testing of Chemtrails around the country has shown a dangerous, extremely poisonous brew that includes: barium, nano aluminum-coated fiberglass [known as CHAFF], radioactive thorium, cadmium, chromium, nickel, desiccated blood, mold spores, yellow fungal mycotoxins, ethylene dibromide, and polymer fibers. Barium can be compared to the toxicity of arsenic.(4) Barium is known to adversely affect the heart. Aluminum has a history of damaging brain function. Independent researchers and labs continue to show off-the-scale levels of these poisons. A few "anonymous" officials have acknowledged this on-going aerosol spraying. Numerous tests have been done to verify that these poisons are off the scale in their toxicity. They are documented in our water, in our soil, and in our air. For more than 10 years, researcher Clifford Carnicom has been valiantly and systematically reporting on the various detrimental aspects of these aerosols –and what they are doing to our entire environment, as well as our blood. Various "sky watch" groups also have been carefully documenting and diligently reporting about these daily assaults. The American tax payper is probably funnding this aerial assault. This is tottaly wrong. I suggest you and your staff research this and find a way to defund it now. Thank you. Ed Spithaler
Dec 9th, 2017
Someone from Spokane, WA signed.
Dec 8th, 2017
Chianti S. from Spokane, WA writes:
Glad there is a petition for this. Needs to stop.