Pass with a majority the - H.R.213 - To amend the Immigration and Nationality Act to eliminate the per-country numerical limitation for employment-based immigrants, to increase the per-country numerical limitation for family-sponsored immigrants, and
Messages Sent So Far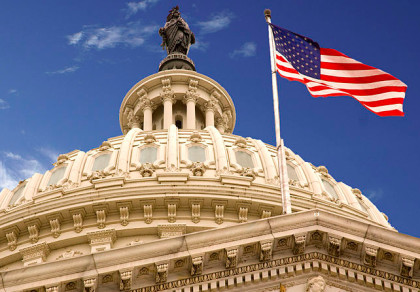 The current immigration regulations/law has a numerical limitation for employment-based and family-based immigration petition which allocates a maximum number of immigrant visas for each category and per the country of chargeability. This is unfair as there are certain countries from which the number of immigrant petitions are far less compared to certain others, which in turn has created long wait times, sometimes in excess of 10 years. The congress and The President need to amend the Immigration and Nationality Act to eliminate the per-country numerical limitation for employment-based immigrants, to increase the per-country numerical limitation for family-sponsored immigrants, and for other purposes.<br />
<br />
This will not only improve the family reunions but also bring it talent to the US that will become the growth engine for the nations economy. It will also enable a lot of these people waiting for the immigrant visa to become available, be able to start new businesses and hence create jobs that have been scarce for the past few year for both the highly skilled and low skilled residents and citizens of the United States. <br />
<br />
We urge the members of the Congress and the President, to vote and sign this bill respectively in to a law without letting any more time being wasted. Please don't let bill die in the committees just because there is a wide disagreement between the Republicans and Democrats regarding the handling of the undocumented immigrants as the legal immigrants have been patiently waiting for many years all the time paying federal, state, local, medicare and social security taxes which potentially add up to several thousand dollars every year.<br />
<br />
Please Vote a YAY on this bill and sign it in to a law.
Post Public Comments
Public Comments (2,014)
1 day ago
Someone from Independence, OH writes:
Don't give visas to people if you are going to discriminate when it comes to giving green cards. Stop this discrimination based on country of origin . Enforce 7% cap on all visas not green cards.
Mar 6th, 2017
Someone from Cary, NC writes:
Feb 28th, 2017
Someone from Grafton, WI writes:
Yes, I agree with this, please abolish 7% quota for EB GC per country. It is been so frustrating waiting for GC for last 7-8 years and knowing it will take another 10 years to get GC, I will retire at that time, no point for me to get GC when I am 50. Also my children will age out 21 + making them start again in H1-B and do same struggle. having paid taxes and helping communities and development in this country for last 8 years, this is fate I don;t want to get. Please be logical and either process the back log or port those under unused quota for other countries. Also, in future keep a limit on how many GC application you can accept per year/per country/per category so a huge back log does not build up. right now clear the back log, porting to unused and process our GC sooner, please.
Feb 13th, 2017
Dhruva D. from Wilmington, DE writes:
This change is much needed to enhance the struggling immigration policies that are hurting the country as well as the affected individuals.
Jan 31st, 2017
Someone from San Jose, CA signed.
Jan 29th, 2017
Someone from Carnegie, PA writes:
Please pass this Bill, it is helpful for America only to have talented workers...
Jan 16th, 2017
Madhav k. from Aurora, IL writes:
Please pass this bill .We came to USA 10 years back and still waiting to get Green card .It is absolutely injustice to people who are paying taxes and staying legally in the country.
Jan 12th, 2017
Pradeep P. from Suwanee, GA writes:
Came to this country 17 years a go. Took time apply green card. We pay taxes and have home. It is really helpful, if this bill go through.
Jan 11th, 2017
Someone from Cumming, GA writes:
Respected Congress, Being in US for 11 years, contributing to economy, paying 25% net tax every year, investing in house and still waiting for green card. Please support this bill and end discrimination against high skilled law abiding legal immigrants.
Jan 10th, 2017
subru p. from Plano, TX writes: