Pass the PAST Act (HR1518/SR1406) to End the Abusive Practice of Soring in Tennessee Walking Horse Industry
Messages Sent So Far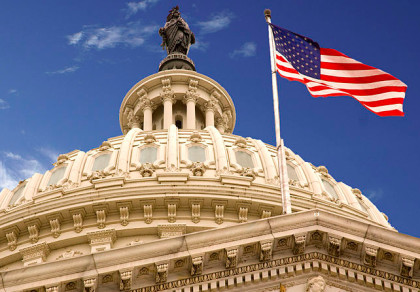 The PAST Act has unprecedented support in both the House and Senate with 306 Congressmen and Women and 59 Senators as cosponsors. This bill will end the 50 year old plague of Abuse and Soring common in a small section of the Walking Horse industry. Abuse which has caused the entire equine community to shun and ostracize the Tennessee Walking Horse breed. <br />
<br />
Horse soring is a practice where caustic chemicals such as kerosene and mustard oil are applied to the lower parts of the horses front legs. Then the legs are wrapped and the chemicals allowed to burn into the legs to make the skin extremely sensitive. Then chains are attached to the horse?s legs so that when the chains hit the sore area as they walk, it causes the horse to lift its legs up in an extreme and unnatural way. Additionally, heavy wooden stacks are attached to the front hooves of the horses in order to force them to exaggerate their walk even further. <br />
<br />
The PAST Act seeks end the practice of soring by banning any artificial devices aimed at changing a horse?s natural gait, including caustic chemicals, stacked shoes, and weights and chains. <br />
<br />
The PAST Act will end the failed industry self-policing system. The USDA will train, license, and assign inspectors to horse shows instead of having HIOs choose who conducts inspections. Shows will still have the option of hiring inspectors or declining to do so; show management who opt out will (as in current law) risk greater liability if soring is uncovered at their show. <br />
<br />
The PAST Act will strengthen penalties. Criminal penalty of up to 3 years? jail time for core offenses now subject to only misdemeanor; increase fines to up to $5,000 per violation; for third violation, allow permanent disqualification from any horse show, exhibition, sale or auction; require disqualification of sore horses for increasing periods based on number of violations. <br />
<br />
The PAST Act is supported by more than 600 groups and key individuals, including the American Veterinary Medical Association, American Association of Equine Practitioners, American Horse Council, U.S. Equestrian Federation, National Sheriffs? Association, former Tennessee Gov. Winfield Dunn, former walking horse industry president Bill Harlin, and the veterinary medical associations from all 50 states.<br />
<br />
Implementation of the PAST Act will not cost taxpayers, and in time, is likely to reduce the costs that the USDA is currently spending for enforcement of the HPA. (Approx. $700M annually. Source: http://www.cbo.gov/publication/45339 )<br />
<br />
Participation in Walking Horse shows has decreased due to the stigma of soring. Exhibitors have left the arena, taking their entry fees, travel, lodging and dining expenses, and tourism dollars with them. The PAST Act will bolster participation in shows, generating revenue for many businesses in areas hosting Walking Horse shows.<br />
<br />
The PAST Act WILL NOT decimate the Walking Horse Breed. The majority of Walking Horse Owners and Supporters support passage of the PAST Act. The PAST Act will only eliminate the segment of the industry that survives by violating Federal laws. With the stigma of the "big lick" gone, Walking Horse ownership will increase, generating jobs for ethical breeders, trainers and farriers.<br />
<br />
The TWH is one of only a handful of truly AMERICAN breeds. We need to be good stewards of a horse that represents the United States. Passage of the PAST Act will ensure the breed can continue to grow on a GLOBAL scale.<br />
<br />
For more information on Soring and the PAST Act, please visit http://www.walkinghorsealliance.com.<br />
<br />
Please help to end the abuse and release these wonderful animals from the stacks and chains that have held them hostage for decades. We ask that these bills be brought to the floor for a vote.
Post Public Comments
Public Comments (1,118)
Jun 28th, 2017
JoAnne B. from San Pierre, IN signed.
Apr 22nd, 2017
Holly B. from Ticonderoga, NY signed.
Mar 19th, 2017
Christianne E. from Eastsound, WA writes:
Hate seeing the way we can hurt an animal just for the sport/entertainment of it ! People might say "well what about racing? what about this or that"? Show me what's going on and I'll write my Congressmen about THAT too if the animal is suffering. I've done so in the meat industry as well. No Cruelty To Animals ! NO SORING !!!
Mar 19th, 2017
Someone from Pittsburgh, PA writes:
All animals deserve to live a happy life. End this abuse. It's time for humans to realize the natural beauty and wonders of and on this earth and to stop trying to control it.
Mar 19th, 2017
Someone from Bradenton, FL writes:
Please pass this this bill and end the abuse and suffering of these animals. Bring this bill to the floor for a vote. It is unconscionable that congress could condone the practice of soring.
Mar 15th, 2017
Julie H. from Tampa, FL signed.
Mar 11th, 2017
Tracy P. from Georgetown, MA writes:
Mar 11th, 2017
Christy D. from Lafayette, LA writes:
Mar 10th, 2017
Martha J. from Troy, MO writes:
Soring must end. NO excuse.
Feb 13th, 2017
Kim A. from Glen Mills, PA writes:
I am against the entire practice of Tennessee Walking horses. This style of competition is cruel and not humane. Stop now!