Help Students Thrive with H.R. 3535- Stand with Us to Pass the Cogswell-Macy Act!
Messages Sent So Far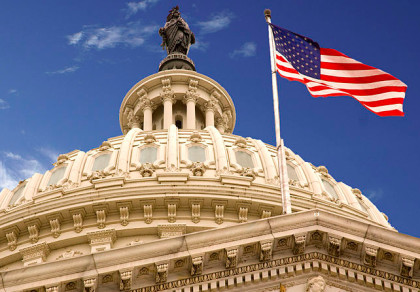 In December 2015, Congress enacted and President Obama signed into law the Every Student Succeeds Act (ESSA). ESSA was passed with overwhelming bipartisan support. Its goal is to ensure that every student has the opportunity to succeed in America's schools.<br />
<br />
The Alice Cogswell and Anne Sullivan Macy Act, introduced by Reps. Matt Cartwright (D-PA, 17) and David McKinley (R-WV, 1), aims to ensure that every child who is deaf, blind and deafblind also has the opportunity to succeed in America's schools. Alice Cogswell, Anne Sullivan Macy and Helen Keller were three students whose disabilities limited their access to information, communication and participation in the world around them. Alice was Deaf; Annie was visually impaired, and Helen was deafblind. As young girls with special needs, not every one thought that they could learn or achieve much in life. With appropriate instruction, access to communication, and knowledgeable teachers they were able to thrive and went on to become leaders and examples of what good investment in education can do. <br />
<br />
Today special education is not only a civil right, it can help create a new life path, one that leads to meaningful participation, inclusion, and contribution in society and the world. With the infusion of technology, students and skilled educators can help bridge the gaps students experience when they cannot see or hear and miss critical access to language and information. <br />
<br />
All students who are Deaf, visually impaired or blind, and those who are deafblind can achieve more with appropriate access to the world, to language, to literacy and to knowledgeable educational personnel. Help the new generation of Alices, Annies and Helens, including those with additional disabilities, thrive. Stand with us to pass the Cogswell-Macy Act! <br />
<br />
Supporting Organizations:<br />
? DeafBlind Citizens in Action (DBCA)<br />
? American Foundation for the Blind (AFB)<br />
? National Family Assoication for Deaf-Blind (NFADB)<br />
? The CHARGE Syndrome Foundation<br />
? Texas Association Parents of Children with Visual Impairments (TAPVI)<br />
? The New York Parent Association For DeafBlind (NYPADB)<br />
? Pennsylvania Partnership for the DeafBlind (PPDB)<br />
? The Deaf-Blind Multi Handicapped Association of Texas<br />
? Texas Hands & Voices<br />
? Texas CHARGERS, Inc.<br />
? American Association of the DeafBlind<br />
? National Coalition on Deafblindness
Post Public Comments
Public Comments (1,141)
Jul 24th, 2017
Someone from Denver, CO signed.
Jul 23rd, 2017
Katie S. from Oakland, CA signed.
Mar 8th, 2017
John W. from Pulaski, WI signed.
Feb 22nd, 2017
Vincent S. from Matawan, NJ signed.
Feb 20th, 2017
Tracy K. from Saint Peters, MO signed.
Feb 16th, 2017
Thomas M. from Austin, TX signed.
Feb 11th, 2017
Someone from Alvin, TX writes:
I support the Cogswell-Macy Act.
Dec 15th, 2016
Roseann S. from South Beloit, IL writes:
This is money well spent. We need to provide opportunities for all learners, just needed supports.
Dec 3rd, 2016
Karen C. from Hope, ID signed.
Dec 3rd, 2016
James C. from Hope, ID writes:
Fully support the Cogswell-Macy Act H.R. 3535 -- we can do better to provide educational resourcing for children who are deaf and/or blind. Please support this effort.