Oppose George Soros' assault on U.S. CONSTITUTION
Messages Sent So Far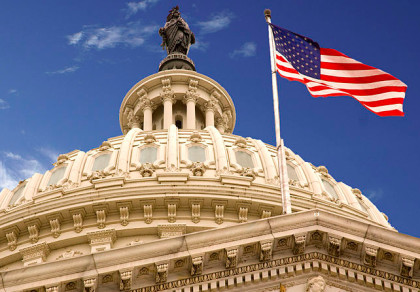 The American Constitution Society or ACS, is the main organization behind the movement to ensure a more "progressive" constitution.

George Soros has done more to damage the Constitution and the people of the United States of America than any other individual. We are OPPOSED to any action that this organization may do regarding our current constitution.
Post Public Comments
Public Comments (14)
Mar 5th, 2017
Zachary M. from Aurora, CO writes:
My 1st, 2nd, 4th, 6th, 7th, 10th, and 14th amendment rights have been violated because of being discriminated against and due to Bilderberg group plus banks running Obama.
Feb 3rd, 2017
Kathy Jo W. from Grants Pass, OR signed.
Jan 13th, 2017
Bobby P. from Maysville, NC signed.
Dec 31st, 2016
Gregg H. from Georgetown, TX writes:
George Soros is a demon possessed fool...
Dec 4th, 2016
Someone from Brandon, SD signed.
Nov 16th, 2016
Someone from Stone Mountain, GA writes:
Should have been tried for war crimes
Nov 5th, 2016
Rudy R. from Hammond, IN signed.
Oct 30th, 2016
Thomas A. from Blk. Mtn., NC signed.
Oct 27th, 2016
Joshua H. from Umatilla, FL signed.
Oct 22nd, 2016
Jerry M. from Odessa, FL writes:
we know all about Hillary connection to this man, progressive insurance. do your damn job congress! gutless cowards stand up to this ***** how dare you worry about your job security. I want everyone of you replaced with retired military generals. she can be impeached any time, what are you waiting for? you can held her in contempt any time, what are you waiting for? lying to congress