NO MORE REFUGEES TO THE US
Messages Sent So Far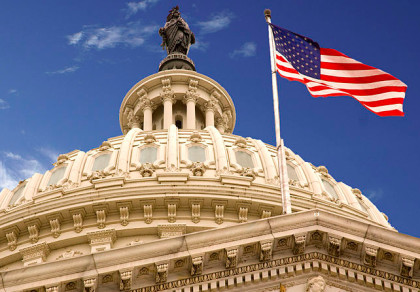 We the people are asking to NOT allow Syrian refugees into the United States, we need to vet the immigrants, to make sure there are NO terrorists within them. We are already overwhelmed with immigrants coming over the border, its time to stop. Our people cannot take on the burden of supporting and financing a path to America.
Post Public Comments
Public Comments (1,567)
Oct 3rd, 2017
Concerned H. from Tucson, AZ writes:
THERE IS NO MORE ROOM IN THE USA. WE MUST BLOCK ALL FROM ENTRANCE INTO OUR COUNTRY AND DEPORT ALL ILLEGALS... WHY WHEN WE ENFORCE THE LAW WERE CALLED HUMAN HATERS? YOU BREAK THE LAW YOU PAY THE PRICE: (DEPORTATION) go home! SADLY SO MANY HAVE BEEN SNEEKING IN FOR SO LONG THEY WILL THROW TANTRUMS AND USE FORCE TO STAY HERE ILLEGALY. SO MUCH SO THAT THEY WILL DO ANYTHING (massive shootings) TO GET THE "POWERS THAT BE" TO LOOK AWAY FROM THE ILLEGALS AND CURRENT BORDER BLOCKING - TO STAY HERE ILLEGALY. ISIS HAS BEEN USING MEXICO TO SNEAK IN TO THE US FOR YEARS. I FEAR CIVIL WAR IS IMINENT! WE MUST BLOCK OUR BORDERS!
Sep 25th, 2017
Someone from Keller, TX writes:
No more zero look at how divided we are...they ARE NOT ASSIMILATING. We are begging you no more...to many culture divides. This is going to destroy this country. We are becoming just like everyone else we were supposed to be different. We are losing our American Culture...
Sep 9th, 2017
Jennifer M. from Fair Oaks, CA writes:
Enough is enough. We need to deport them all back. They do not want to learn our ways. They only want to change our ways to those they are supposedly trying to escape. Deny them refuge and our tax dollars!!! Stand up now for our values and Constitution or will be too late. Wake up!! It's already begun.
Aug 2nd, 2017
Robert S. from Avenel, NJ writes:
After seeing all of the terror attacks that are going on in paris and europe, how can we willingly accepts these "refugees" into our borders? It is a recipe for disaster, and It's a good thing our president understands the threat that these savage refugees present.
Jul 13th, 2017
Someone from Lake Havasu City, AZ writes:
We have more than enough people here now , over 320,000,000 when is enough enough ? NO MORE MIDDLE EASTERN REFUGEES OR MUSLIM REFUGEES for the forseeable future ! too much of a security risk ! Plus it cost this country way too much in tax dollars to resettle people !!!!! NO MORE !
Jun 27th, 2017
aydin t. from Marlborough, MA signed.
Jun 24th, 2017
Michele M. from New Caney, TX writes:
No more refugees! They are a Trojan horse! Wake up government and do what is right to protect US citizens and our children!
Jun 20th, 2017
Someone from Arcadia, CA writes:
Ideology of Islam's Koran is ingrained in its people for thousands of years, will never change. Islam teaches hatred for other religions from early schoolin onward, it will never mix with the west nor Jews. The evil globalists that created al queda/Isis with the mid east wars, God is not sitting on a shelf. SEND ALL REFUGEES BACK TO HOMELAND WITH SAFEZOZNES. THEY DO NOT want to be here, they say want to live in homelands. All Americans: learn the full globalist goals in the works for several decades.
Jun 19th, 2017
Sherry S. from Ringgold, GA writes:
Jun 18th, 2017
Kenith H. from Defuniak Springs, FL writes:
Islan (Koran) law is incompatible with our law (Magna-Carter)