NO MORE REFUGEES TO THE US
Messages Sent So Far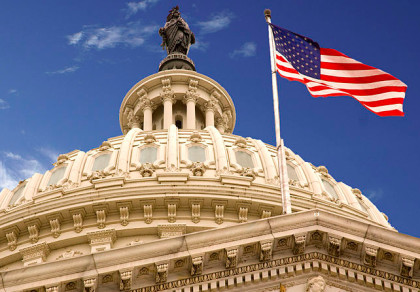 We the people are asking to NOT allow Syrian refugees into the United States, we need to vet the immigrants, to make sure there are NO terrorists within them. We are already overwhelmed with immigrants coming over the border, its time to stop. Our people cannot take on the burden of supporting and financing a path to America.
Post Public Comments
Public Comments (1,563)
Jul 13th, 2017
Someone from Lake Havasu City, AZ writes:
We have more than enough people here now , over 320,000,000 when is enough enough ? NO MORE MIDDLE EASTERN REFUGEES OR MUSLIM REFUGEES for the forseeable future ! too much of a security risk ! Plus it cost this country way too much in tax dollars to resettle people !!!!! NO MORE !
Jun 27th, 2017
aydin t. from Marlborough, MA signed.
Jun 24th, 2017
Michele M. from New Caney, TX writes:
No more refugees! They are a Trojan horse! Wake up government and do what is right to protect US citizens and our children!
Jun 20th, 2017
Someone from Arcadia, CA writes:
Ideology of Islam's Koran is ingrained in its people for thousands of years, will never change. Islam teaches hatred for other religions from early schoolin onward, it will never mix with the west nor Jews. The evil globalists that created al queda/Isis with the mid east wars, God is not sitting on a shelf. SEND ALL REFUGEES BACK TO HOMELAND WITH SAFEZOZNES. THEY DO NOT want to be here, they say want to live in homelands. All Americans: learn the full globalist goals in the works for several decades.
Jun 19th, 2017
Sherry S. from Ringgold, GA writes:
Jun 18th, 2017
Kenith H. from Defuniak Springs, FL writes:
Islan (Koran) law is incompatible with our law (Magna-Carter)
Jun 17th, 2017
Someone from Globe, AZ signed.
Jun 16th, 2017
DANIEL N. from Racine, WI writes:
Take care of our own. Help our vets who are in this endless war in Afghanistan you sent them to
Jun 16th, 2017
Saundra O. from Tampa, FL writes:
I live in Tampa Florida surrounded Already by Syrian Muslims. They have beat up my babies twice and African Muslim children have tried dragging my baby around the corner pulling her pants down. Cops keep telling me that I have to Understand Their culture and that I can be ARRESTED for hate speech. I have been told to lock my girls inside when they are outside. My Social Security has been cut in half so they can get 3× what I worked myself to death to put Into. I have been threatened with Ramadan Bomb a thon by a 12 year old kid. Help some of the Christians who are being slaughtered EVERY DAY at least. This is America. Close our borders please
Jun 16th, 2017
Someone from Chapel Hill, NC signed.