More Funds To Research a Cure for Scleroderma
Messages Sent So Far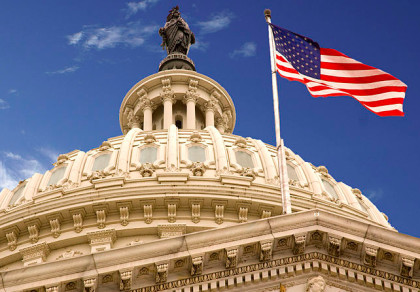 Congress, please support this Petition by directing the National Institute of Arthritis and Musculoskeletal and Skin Diseases at the National Institutes of Health to expand research related to scleroderma, development and evaluation of new treatments, research on the relationship between scleroderma and secondary conditions including: pulmonary hypertension, gastroparesis, Raynaud?s phenomenon, and Sjögren?s syndrome. Establishment of family and ?childhood-onset? patient registries. Support for the training of new investigators. Direct the Centers for Disease Control and Prevention to establish a scleroderma public awareness campaign highlighting disease symptoms, prevalence, related conditions, and the importance of early diagnosis. <br />
 <br />
This Petition is very important to patients and family members living with Scleroderma. Thank you in advance for your consideration of this Petition.
Post Public Comments
Public Comments (6,965)
Oct 4th, 2017
Michael L. from Tampa, FL writes:
I've watched my father lose his livelihood, spirit, self, and life to this disease. The amount of suffering is unimaginable and heart wrenching. Please fund the research for a cure for this awful disease. We need your help. There are far too suffering. This disease destroys families.
Sep 20th, 2017
paula d. from Liberty, KY writes:
My name is Paula Derringer and I have Scleroderma we need help
Jul 15th, 2017
Joan S. from Athens, AL signed.
Jun 27th, 2017
Carol A. from Columbia, TN writes:
Jun 27th, 2017
Kimberly F. from Myrtle Beach, SC signed.
Jun 27th, 2017
Mary M. from Bridgewater, MA writes:
Progress has been made but we need Congress to continue funding research for Scleroderma to find both the cause and the cure.
Jun 26th, 2017
Winifred R. from Boca Raton, FL signed.
Jun 26th, 2017
Sheila R. from Cleveland, OH writes:
Scleroderma is a horrible disease that affects many of the body's systems. There is hardly a moment that I am not in pain. Please approve more funding for more research for a cure.
Jun 26th, 2017
Someone from Parker, CO signed.
Jun 26th, 2017
Someone from Parker, CO signed.