Moorish-American Nationality
Messages Sent So Far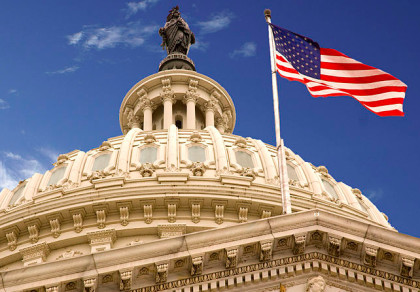 The National Association of Indigeneous Moorish-Americans was organized to promote the formal acknowledgement of the fact that whether the African-American is originally from the continent of Africa, North America, or the Islands, they were indeed tribal people, and indigeneous to their lands of orgin. In light of the fact that African-Americans have been catagorically and systematically disfranchised through the agencies of imperalism,and temporary voting rights,
a constitutionally organized network of Moorish-Americans as a federally recognized automous body of indigeneous Americans should be a viable option for African-Americans who wish to restablish or claim their tribal roots.


Post Public Comments
Public Comments (2,546)
Apr 12th, 2017
Someone from Everett, WA signed.
Mar 29th, 2017
Shay B. from Lancaster, TX signed.
Mar 28th, 2017
Jacobia W. from Orlando, FL signed.
Mar 27th, 2017
Bro Stephen Michael E. from Baltimore, MD writes:
?Officers of the court have no immunity, when violating a Constitutional right, from liability. For they are deemed to know the law.? Owen v. Independence, 100 S.C.T. 1398, 445 US 622.
Mar 23rd, 2017
Jennifer M. from Marysville, WA writes:
We are don't b misguided into thinking otherwise. Proclaim nationality (search online 4 what others have used) and file with the county (only elected official n office which is our republic) and get receipt to attach 2 paperwork. Research this! More 2 it but not 2 b discouraged. The other nations will ONLY help us if we r N proper persona (honoring our ancestors recognizing who we REALLY R not who we've been let 2 believe). Declaring this gives u legally the a1 status we were born 2 have, this is the highest status! It's never been about 'race' skin color it's about BIRTHRIGHT THEFT n always been. Don't fall 4 that ne more, all scholars know this. We suffer 4 a lack of knowledge! Educate yourself. Never stop. I.S.L.A.M ? nationality is FAMILY lift each other up don't tear down. Europeans play off this and cause us 2 separate further. We are heirs 2 the largest estate in the world! Native American/African American/Mexican/Puerto Rican are legally dead status n not inheritable, have no rights only privlages! Those were names given by the pilgrims Europeans NOT OUR NAMES n we use them! We r MOOR/MUUIR ALL ONE, all varieties of melanin complexions! Divide and concur a tactic that's been used don't let this work ne longer! Let your family (fellow Moorish Americans the only TRUE AMERICANS BTW)know help speed this us and wake up our brothers/sisters!
Mar 20th, 2017
Devin M. from Ann Arbor, MI signed.
Mar 18th, 2017
ivory s. from Tallahassee, FL signed.
Mar 16th, 2017
Lynne L. from Tecumseh, MI writes:
By signing this petition, I am demanding and reclaiming all my tribal rights from birth as a soverign Moor. I reclaim the same rights for all past and future ancestors.
Mar 8th, 2017
Tony R. from Fort Worth, TX signed.
Mar 7th, 2017
Someone from Baltimore, MD writes:
By signing this petition I am reclaiming my rightful status, birthright & proper person as my sovereign Moorish tribal nationality. Based on the foundation of Love, Truth, Peace, Freedom & Justice. I am claiming my tribal roots for myself, my children, grandchildren and great children.