Moorish-American Nationality
Messages Sent So Far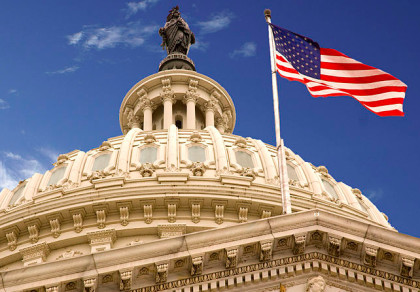 The National Association of Indigeneous Moorish-Americans was organized to promote the formal acknowledgement of the fact that whether the African-American is originally from the continent of Africa, North America, or the Islands, they were indeed tribal people, and indigeneous to their lands of orgin. In light of the fact that African-Americans have been catagorically and systematically disfranchised through the agencies of imperalism,and temporary voting rights,<br />
a constitutionally organized network of Moorish-Americans as a federally recognized automous body of indigeneous Americans should be a viable option for African-Americans who wish to restablish or claim their tribal roots.<br />
<br />

Post Public Comments
Public Comments (2,565)
Dec 10th, 2017
william s. from Jacksonville, FL writes:
I am WILLIAM K SANDERS, I am a indigenous Moor - American National. I am not a U.S. 14TH Amendment citizen, I am not the corporate fiction "WILLIAM K SANDERS" . I here by proclaim my indigenous Moor-American National Status . I am NOT Black ; African-American ; ***** or Colored, I am Not a U.S. Corporate citizen.
Nov 26th, 2017
Desmond R. from Aurora, CO writes:
Agreed, I no longer want nor require a trustee to handle the affairs of my estate. I am the competent and rightful heir!
Oct 1st, 2017
Michsel S. from Owensboro, KY writes:
I Michael Ali, in the name of we the sovereign national de jure, pursuant to the Free Moorish/Muurish National Flag the Great Seal, and United States Copyright Certificate #AA222141-A, U. S Department of justice #BM-SHR-$WD144-35-0, (CLASSIFIED "TRUTH A-1"), I michael Ali, being previously and illegally known as Michael Strozier. Has been resolved. I command any and all false debt be stricken from my person. All financial and legal injustices. Be duly and immediately restored to me and my estate. All covert deceitful actions used against me and my family be restored at once. I know who I am. I am a Moorish American I am the Heir to the land and all therein . I know where I am: North West Amexem, Turtle Island, The North Gate, the Maghreb. And I know who you are not. You are not American, you are a Pilgrim, wanderer colonists. You are operating illegally immorally and in a destructive manner on my land. You should find another place to go. I am In Propria Persona Su Juris. We no longer require the Trustee. We are competent heirs.
Sep 26th, 2017
Malik S. from Waukegan, IL signed.
Sep 22nd, 2017
Doretha ?. from Columbia, SC writes:
I agree. We are not *****, black , african - american, or brown . We are Indigenous Moorish A,mericans
Sep 10th, 2017
Michael J. from San Francisco, CA writes:
Yes. Naturally. It is inheairently our rightful place in this land, America. My question is how did this once established and recognized relationship with Europeans go missing? I want to reestablish this inhearient Nationality of mine , to-day. Now! Michael Joseph San Francisco, California
Sep 9th, 2017
Keith P N. from El Cajon, CA writes:
If I or my parents had known we were denied our true identity (aboriginal/indigenous) at birth by this fraudulent government system we would have elected to opt out of being a US INC debt slave citizen. No one in their right sound mind would have participated in such a scheme of injustice to humanity. We now know what type of people would do these types of things and for this long. I am claiming my rightful birth heritage and any and all sums of monies I was duped into paying in the so call trust fund as well as claiming all monies made from my straw man birth certificate/social security number and my entire family linage trust not claimed to date.
Sep 5th, 2017
C/O GEORGE C. from Bridgeport, CT writes:
CLAIMING THE TRUE RIGHTS OF MY STANDINGS ARE CLEAR
Aug 25th, 2017
Dwayne M. from Huntsville, AL writes:
It's PASSED overdue for the government to CORRECTLY IDENTIFY indigeneous Americans their, our TRUE NATIONALITY AS Moorish-American not has this fictitious terminology has being Black. It is time To wash your hands CLEAN.
Aug 18th, 2017
Ashley M. from Hurst, TX writes:
I would like to reclaim my family's natural birthright and claim our true nationality. I would like for our children to be free persons and know their true heritage as aboriginal/Indigenous Americans.