Medicare Coverage for the Omni Pod Insulin Pump!
Messages Sent So Far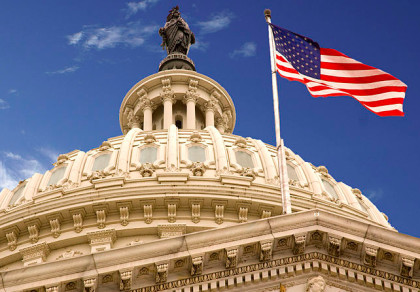 There are millions of us with Type One Insulin Dependent Diabetes! We all want to begin or continue wearing an Omni Pod Insulin Pump! You must change the Code Numbers and the Wording to Accomplish this! If you refuse to do this Healthcare cost are going to go through the ceiling! Diabetes if not properly controlled will cost this country millions of dollars this can be prevented by using the Insulin Pump made by the Insulet Corporation in Bedford Ma! This will reduce health care cost by allowing the prevention of outrageous complications! Blindness.Kidney Failure,Amputation of limbs due to gangrene from a non-healing scratch!
It's up to Members of the Congress to Oppose or Support this Action: Be aware that there are millions of diabetics in this country trying to maintain control of their diabetes! There are also many Endocrinologist trying to prevent the complications associated with diabetes! It's up to you to vote in favor of this bill or explain to your Constituents with Diabetes why you don't feel that they are important enough for you to help avoid them these problems! Be my Guest and IGNORE US! I'm sure you'll regret doing that! We have diabetes not dementia and there are more than enough of us to cast votes for your opponents! It's up to you so make a decision it's up to you to remain in office or to be sent out to the pasteur and be forgotten about!
Post Public Comments
Public Comments (312)
Jun 26th, 2017
Angela A. from Upland, CA writes:
My 14 year old daughter has type 1 diabetes and has been relying on Omnipod for 3 years. It has improved her A1C, diabetes management, and overall quality of life. She used both a tubed pump and injections prior to the Omnipod but had negative results. She is active and needs the tubeless solution but now she is being denied supplies. The only choices we face is to find other sources for pods which are not FDA recommended or jeopardize her well-being by changing the medical device she relies on.
Jun 14th, 2017
Dennis H. from Saint Paul, MN signed.
May 8th, 2017
Someone from Chester, GA writes:
This would be a big step forward in my everyday life because I struggle with my sugar going to low nearly every day! I have been a diabetic for over 20 years.
May 8th, 2017
Nancy H. from Gray, ME writes:
I currently can not afford the Omnipod because of the lack of financial support, but instead of helping with the cost, I have had one toe amputated, I am going blind in one eye and I feel in the end its costing Medicare more money overall. I feel they need to really think about how this working, its NOT working. Medicare would have paid less in the end.
May 5th, 2017
mila f. from Orlando, FL writes:
Diabetes management is an extremely personalized health condition, we should have access to every single alternative in the market.
Apr 24th, 2017
Susie M. from Lenexa, KS writes:
OmniPod has changed my life, lowered my A1c, and allowed me to swim without disconnecting tubes. I'm 62 years old and looking forward to Medicare because my monthly costs are more than my mortgage, currently. Please approve OmniPod for Medicare. This works for me. Don't make me change, life is already difficult enough with this disease changing every day.
Apr 1st, 2017
Someone from Hitchcock, TX writes:
This device has changed my life! I have been a diabetic for 45 years and my blood sugar control is the best its ever been with an A1C of 6! I have been on Medicare for 3 years and have been paying for the pods myself. One month supply is $300. I can no longer afford to pay this and I'm going to have to change. Unless a person has been an almost lifetime diabetic, they have no idea what this means!! Please give serious consideration to approving this wonderful, life-changing device. My only income is now Social Security and it's financially impossible to continue using this product.
Feb 22nd, 2017
Someone from Providence, RI writes:
Diabetics should have a choice to use the best medication delivery for themselves, along with doctor's advice. The more that a diabetic controls their blood sugar level, the less likely they are to have costly complications. So if a diabetic is using an insulin pump that works for them, then they will be healthier in the long term. Do the right thing and allow the Omnipod to be covered by Medicar.
Feb 7th, 2017
sheila j. from Rockledge, FL writes:
please please please reduce the burdenof diabetes with covering the Omnipod system. it allows my husband blood glucose control for first time in 30 years as diabetic and improved his lifestyle.
Feb 6th, 2017
Joedy L. from Staten Island, NY signed.