Make it Mandatory to have ALL pets spayed,or neutered in every state
Messages Sent So Far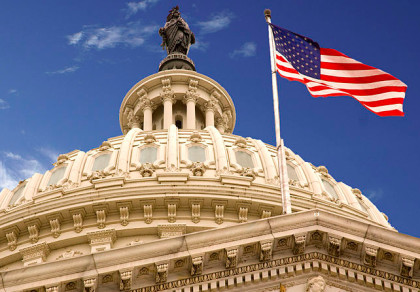 I am asking that you please make it mandatory in your state for all pets to be spayed,or neutered unless they have a breeders license.The overcrowding, and killing of thousands of loving animals a day,that were once pets,and now unwanted by the people who were so careless as to let their animals breed.These poor animals are euthanized,or gassed inhumanely (some still alive after the gassing) then stuffed in drums,or plastic bags waiting to go to the landfill.They did not ask for this cruel ending,all they ever wanted was to have a home,to be loved, and to please their owners,then were betrayed by the people they once trusted to love them for life.If every state would come together and make this a law, the killing would stop.
It was the ignorance of society that has let this happen, now we all have to come together to fix this,please let it start here.
Post Public Comments
Public Comments (7,929)
Mar 24th, 2017
Sandra S. from Austin, TX writes:
We shouldn't have to find this hard to stop animal suffering.
Mar 9th, 2017
Kacey M. from Los Angeles, CA signed.
Mar 3rd, 2017
michelle m. from Austin, TX signed.
Mar 2nd, 2017
Angela S. from Cee Vee, TX signed.
Mar 1st, 2017
Marlene G. from Costa Mesa, CA signed.
Mar 1st, 2017
Someone from Statesville, NC signed.
Mar 1st, 2017
Katie C. from Mission Viejo, CA writes:
Ultimately it will SAVE money which will benefit not only animal organizations but congress also, why not if it's about the money right? Plus it saves an animals life, it decreases the ultimate financial responsibility of shelters having to pay, it will be completely beneficial for all parties but among the most important,the dogs and cats lives will be severely affected. We should also impede tremendous fees on breeders but hey, that's next.
Mar 1st, 2017
Someone from San Diego, CA signed.
Mar 1st, 2017
Tameca H. from Wichita, KS writes:
Please neuter and spay your animals!!! Cross breeding and inbreeding is dangerous and causes uneeded deformities and health issues for life! Signing because i dont want any unnecesary deaths of any animal. If your gonna own a animal you must be responsible!
Mar 1st, 2017
Chrystal Marie L. from Long Beach, CA writes:
It's time that we empty shelters and it all starts with spaying and neutering.