Make it Mandatory to have ALL pets spayed,or neutered in every state
Messages Sent So Far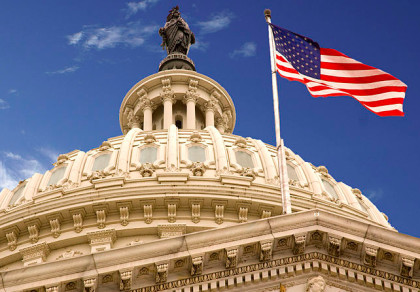 I am asking that you please make it mandatory in your state for all pets to be spayed,or neutered unless they have a breeders license.The overcrowding, and killing of thousands of loving animals a day,that were once pets,and now unwanted by the people who were so careless as to let their animals breed.These poor animals are euthanized,or gassed inhumanely (some still alive after the gassing) then stuffed in drums,or plastic bags waiting to go to the landfill.They did not ask for this cruel ending,all they ever wanted was to have a home,to be loved, and to please their owners,then were betrayed by the people they once trusted to love them for life.If every state would come together and make this a law, the killing would stop.<br />
It was the ignorance of society that has let this happen, now we all have to come together to fix this,please let it start here.
Post Public Comments
Public Comments (7,938)
Jul 27th, 2017
Someone from Phenix City, AL signed.
Jul 26th, 2017
Jane P. from Phenix City, AL writes:
We need stronger laws and funds to enforce them! Too many animals are being euthanized.
Jul 25th, 2017
Bonnie S. from Panacea, FL signed.
Jul 25th, 2017
Bonnie S. from Panacea, FL signed.
Jul 9th, 2017
Stacey G. from Norcross, GA writes:
Too many pets end up at animal control and are put to sleep for no reason other than that they have no place to go. Spaying/ neutering would take care of this.
Jun 24th, 2017
Phaedra V. from Flushing, NY writes:
Animals are treated like garbag. We exploit, torture, test, and slaughter them everyday. What does it say about our society if we can't even protect companion animals from MURDER. I implore lawmakers to show compassion and do what's right, no animal should be born to die. Mandatory neuter/spay will reduce the killings. We must stop closing our eyes!!!!
Jun 24th, 2017
Andrea V. from Flushing, NY signed.
Jun 19th, 2017
Carmela Q. from Suwanee, GA writes:
DO IT NOW!!!! Stop the killing of innocent animals dying every day in shelters. Every state needs to enforce this law. All lives matter!!!!
Jun 5th, 2017
Martha T. from West Hills, CA signed.
Mar 24th, 2017
Sandra S. from Austin, TX writes:
We shouldn't have to find this hard to stop animal suffering.