TELL CONGRESS THAT THE DOJ DECISION WAS WRONG-ITS URGENT WE REFORM DIGITAL STREAMING LAWS
Messages Sent So Far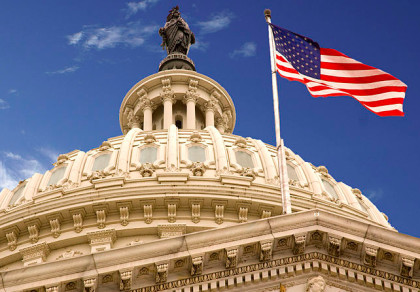 TELL YOUR CONGRESSMAN DIRECTLY ,WE MUST OVERTURN THE DOJ DECISION.<br />
<br />
VOTE YES ON ABOLISHING THE CONSENT DECREES AND REFORM OUR TERRIBLE DIGITAL COPYRIGHT LAWS!!<br />
<br />
Digital Reforms for Streaming of Songs and Recordings Must be Revised and Raised Now..<br />
We have great backing to help CHANGE digital Copyright Law..<br />
YOU CAN HELP US be heard and make a difference!!<br />
<br />
What do all Songwriter?s in every kind of music WANT YOU to know about this emergency THAT WE are ALL facing?<br />
<br />
GOD SAVE THE BUSINESS OF SONGS--STAND UP UNITED AND BE COUNTED. <br />
PLEASE SIGN OUR PETITION. <br />
<br />
WE SUPPORT THE TOTAL Abolishment of the old Consent Decrees and TOTAL Reform Of these laws NOW.<br />
<br />
THIS IS AN ARTISTS', CREATORS' AND MUSIC LOVERS' CALL TO ARMS.PLEASE HELP US STAND UP FOR DIGITAL COPYRIGHT LAW REFORM.<br />
<br />
WE THE UNDERSIGNED MUSICAL ARTIST?S, SONGWRITER?S, MUSIC PUBLISHER?S, MUSIC WORKERS, AND MUSIC FANS EVERYWHERE, DO HEREBY PETITION CONGRESS TO COMPASSIONATELY ACT NOW ON REVISING AND RAISING THE DIGITAL STREAMING RATE TO FAIR AND EQUITABLE COMPENSATION FOR THE STREAMING USAGE OF OUR LIFE?S WORK, OUR INTELLECTUAL PROPERTIES - OUR ORIGINAL SONGS. <br />
<br />
(THIS PETITION WAS CREATED BY TWO INDEPENDENT MUSIC PUBLISHER?S ON TWO DIFFERENT CONTINENTS OUT OF AN URGENT NEED TO HELP SAVE THE INDEPENDENT CREATOR AND BUSINESSMAN?S FUTURE IN THE MUSIC BUSINESS. WE URGENTLY SEEK TO REPAIR ALL OF OUR BADLY SUFFERING ABILITY TO FINANCIALLY SURVIVE THE OLD ARCHAIC AND UNFAIR CONSENT DECREE LAW.)<br />
<br />
FACT #1<br />
<br />
THE OLD DIGITAL CONSENT DECREE RATE THEY ARE USING TO COMPUTE AND PAY DIGITAL STREAMING ROYALTIES IS A TERRIBLY UNFAIR LAW THAT NEEDS TO BE REVISED NOW! EVERYONE CAN HELP. PLEASE SIGN AND CIRCULATE THIS PETITION TO EVERYONE YOU KNOW WHO LOVE?S OR MAKES MUSIC. THE COMPLETE PETITION WILL BE DELIVERED TO CONGRESS IN SIXTY DAYS. EACH SIGNATURE SIGNED HERE IS SENT AUTOMATICALLY TO OUR SENATORS IN CONGRESS.<br />
<br />
WE DESPERATELY NEED YOUR HELP NOW. <br />
<br />
FACT #2<br />
<br />
OVER THE LAST TWO YEARS WE AS CREATORS AND AS THE OWNERS OF SONGS WITH COMMERCIALLY RELEASED RECORDED PRODUCTS HAVE FINANCIALLY SUFFERED THE GREATEST LOSS EVER KNOWN TO OUR WAY OF SURVIVAL. <br />
<br />
THE DANGER IS A THREAT TO THE FUTURE OF MUSIC ARTIST'S AND THE CREATIVE BUSINESSMAN?S ABILITY TO SUPPORT THEIR MUSIC CAREER AND MAKE A LIVING. <br />
<br />
THE FACTS ARE CLEAR THAT THERE HAS BEEN OVER A 70% DECLINE IN RECORD SALES OVER 2013-2014 OF ALL RECORDED RECORD PRODUCT. THIS IS DUE TO THE DECLINE IN SALES OF CD PRODUCTS. SINCE 2006 DIGITAL ONLY RELEASES HAVE OVERTAKEN PHYSICAL CD RECORD RELEASES AND THE STANDARD CD STATUTORY RECORD ROYALTY THAT WE RECEIVE. THE DIGITAL ROYALTIES VERSUS THE COMMON SET CD MECHANICAL RECORD SALES ROYALTY OF 9.1 CENTS PER UNIT SOLD IS A GREAT DIFFERENCE THAT CAUSES US A DEVASTATING FINANCIAL LOSS. DIGITAL STREAMING SALES HAVE IN EFFECT REPLACED RECORD SALES - WITH THE ROYALTY STREAMING RATE IN EFFECT OF .000085 PER STREAM PER SONG . THIS IS DEVALUATING OUR MUSIC AND IS BLATANTLY UNDERVALUED UNFAIR COMPENSATION. WE END UP WITH THIS SMALL AMOUNT IN PAYMENT FOR THE USE OF STREAMING HUNDREDS OF THOUSANDS OF OUR SONGS WORLDWIDE 24 HOURS A DAY, FAMOUS OR UNKNOWN. IT?S UNFAIR AND IT MUST CHANGE IN ORDER FOR OUR MUSIC CREATOR?S AND MUSIC ARTIST?S TO SURVIVE. <br />
<br />
So to illustrate, 000083 x 30,000 streams equals $ 2.55 that is split between song writer and publisher.<br />
<br />
Or in the case of Pharrell Williams 46,000,000 (MILLION) streams =$4,600 and then split in half!<br />
(Publisher and Writer split 50%/50%.)<br />
<br />
Or in the case of our Great American Songstress Bette Midler 4,000,000 streams earned her a whopping $114.00 or 00002733076 cents per music track!<br />
<br />
FACT #3<br />
<br />
WE HAVE SUFFERED A MAJOR LOSS TO OUR FUTURE AND PRESENT ABILITY TO MAKE A LIVING WITH OUR SONG ROYALTIES AND RECORDING ROYALTIES IN MUSIC &#150; DUE TO THE MINISCULE DIGITAL STREAMING RATES IN EFFECT AS PAID BY PANDORA, SPOTIFY, YOU TUBE AND ALL INTERNET-BASED MUSIC STREAMING SERVICES. <br />
<br />
FACT #4<br />
<br />
THE SMALL PAYMENTS ARE DUE TO AN OLD AND UNFAIR CONSENT DECREE LAW WITH THE COPYRIGHT BOARD -- A CONSENT DECREE SO OUTDATED THAT AS OF THE DATE OF IT'S WRITING IN 1941 - THE ONLY COPYRIGHT? FOR MUSIC WAS THE COMPOSITION ITSELF. AND UNDER THE PROVISIONS OF THIS ARCHAIC CONSENT DECREE ASCAP AND LATER BMI AND SESAC AND ALL THE WRITERS AND OWNERS OF COPYRIGHTED AND COMMERCIALLY RELEASED PRODUCT ARE FORCED TO LEGALLY COMPLY WITH THIS OPEN UNRESTRICTED BLANKET RATE AND TO ISSUE COMPULSORY LICENSES TO THESE STREAMING SERVICES, WHICH MAKES SUCH LICENSING TERMS AND RATES UNFAIR AND UNDERVALUED.<br />
<br />
FACT #5<br />
<br />
THIS RATE IN EFFECT HAS DECIMATED OUR SONG ROYALTIES. THE ORIGINAL CONSENT DECREE(S) PROHIBIT MUSIC PUBLISHERS (AND PUBLISHED SONGWRITERS WITH PRODUCT) FROM PARTIALLY WITHDRAWING JUST PORTIONS OF THEIR RIGHTS FROM ASCAP, BMI, SESAC AND THE PERFORMANCE RIGHTS ORGANIZATIONS THAT BLANKET ISSUE. THESE STREAMING LICENSES ARE ON A COMPULSORY LEVEL WHICH IS VERY BAD FOR THE SONGWRITERS AND THE MUSIC PUBLISHERS BECAUSE WE ALL LACK THE LEGAL ABILITY TO NEGOTIATE A REALISTIC AND FAIR LICENSE RATE UNLESS THIS DECREE IS REVISED! <br />
<br />
WE ARE ALL SUBJECT TO AND BEING HELD HOSTAGE TO THE COMPULSORY DIGITAL RATE OF THIS OLD LAW. <br />
<br />
FACT #6<br />
<br />
THE LAST UPDATE TO THE CONSENT DECREE WAS IN 2001 AND THIS WAS BEFORE SERVICES LIKE YOUTUBE, SPOTIFY, PANDORA ETC. EVEN EXISTED! <br />
<br />
IT'S WRONG. IT?S UNFAIR. IT'S KILLING THE OUR RIGHT AND ABILITY TO MAKE A FEASIBLE LIVING FROM OUR CREATIONS, OUR HARD WORK AND OUR COPYRIGHTS.<br />
<br />
LONG TIME FAMOUS Recording Artist/Writers ARE being FORCED to perform LIVE SOLELY to support themselves. I have seen a few lifetime clients in Jazz and R&B and ROCK who have had to gig at age 71 or older to stay alive because their Song royalties no longer amount to enough to pay for their livelihood. IS THIS RIGHT? NO IT?S NOT. <br />
<br />
WE THE ARTISTS, WRITERS, PUBLISHERS AND MUSIC FANS EVERYWHERE DEMAND A FULL UPDATED REVISION -- OR THE TOTAL ELIMINATION OF THESE CONSENT DECREES -- BECAUSE THEY ARE NOW PREVENTING AND DEPRIVING SONGWRITERS AND INDEPENDENT MUSIC PUBLISHERS FROM MAKING A REALISTIC, LIVEABLE INCOME. IT'S AFFECTING OUR ABILITY TO PAY OUR RENT AND OUR MORTGAGES. WE CANNOT SURVIVE THIS ONGOING, MASSIVE BLOW TO OUR LIVELIHOOD.<br />
<br />
FACT #7<br />
<br />
THERE IS A WORLD OF DISPARITY AND INCOME INEQUALITY BETWEEN THE PUBLISHERS, SONGWRITERS, RECORD COMPANIES AND TECHNOLOGY COMPANIES/ ONLINE MUSIC STREAMING SERVICES. TECHNOLOGY COMPANIES THAT FACILITATE ELECTRONIC ACCESS TO OUR MUSIC PROFIT FROM ADVERTISING REVENUE, USER SUBSCRIPTION FEES, STOCK OPTIONS AND MUCH MORE...ALL AT OUR EXPENSE, by using the Songs from the Creators and ?We? The Content Owners...AND THEY?VE TAKEN everyone's music and used it at this terrible unfair inequitable FORCED rate of compensation.<br />
<br />
IN TODAY?S ECONOMY WE NEED TO FACILITATE AN EVEN, JUST, COMPETITIVE BUSINESS CLIMATE AND GOOD WILL, AS IT'S THE CONSUMER, THE MUSIC FAN, WHO WILL ULTIMATELY SUFFER. IN ADDITION, A ENTIRE LEGENDARY AMERICAN INDUSTRY WILL CEASE TO EXIST BECAUSE THE ROYALTIES CANNOT EXIST ANOTHER DAY AT THIS LEVEL AND CONTINUE TO SUPPORT ALL OF OUR ANCILLARY BUSINESSES THAT ARE DEPENDENT ON THE RECORDING INDUSTRY: OUR SONGWRITER?S WHO MAKE THE MUSIC ,THE RECORDING BUSINESS, RECORD PRODUCTION, REHEARSAL STUDIOS, MUSIC LESSONS, RECORDING MUSICIANS, AND MANY OTHERS.<br />
<br />
Nobody can afford to write songs and make records and release new product to sell when it can be streamed UNRESTRAINED under this law with NO profit going to the music's original creators and owners.<br />
<br />
Personal comment from LWBH Music Publishers:<br />
<br />
?We HAVE Hundreds of known songs on record?s streaming thousands a month for tiny compensation . The pile of music compulsory licenses from every service you ever heard of...These licenses are not worth the ink at the bottom line... IT?S pure micro-penny hell...And with lots of famous songs too IT'S sadly killing the ability to earn a living from from protecting and publishing our Songwriter?s Music...Give us equitable value..."<br />
<br />
THE STREAMING BUSINESS is there only because of all of OUR hard work, OUR CREATIONS, OUR CONTENT. Without it there wouldn't be ANY material to digitally stream.<br />
<br />
WE Stand UNITED and WE need YOUR SIGNATURE, VOTE, AND SUPPORT NOW.<br />
<br />
I don't know anyone in the business of Music who is not gravely financially affected by the grievous effect and destructive toll the technology companies and digital music streamers have taken on the music industry. Too many of our Music peer's work, new job opportunities, and new music projects have all been affected. It?s bankrupting the business as we know it, its a trickle down pain AND ITS GOT TO CHANGE BEFORE ITS TOO LATE. <br />
<br />
To the Major Recording Artists and Songwriters who have strongly come out for this act: WE ARE grateful for your support. BUT WE STILL NEED TO HEAR EVERYONE?S VOICE BEFORE this business ends up being Silenced. PLEASE HELP US SPEAK OUT IN SUPPORT OF DIGITAL COPYRIGHT REFORMS NOW!<br />
<br />
<br />
<br />
PLEASE SIGN OUR PETITION AND WE WILL SEND THIS MESSAGE DIRECTLY TO OUR Congressman.<br />
<br />
WE MUST speak up. THE ADVERSE CONSEQUENCES OF THE UNFAIR PAY FOR MUSIC STREAMING PROBLEM ARE WIDESPREAD. WE MUST BE HEARD AND WE MUST get THIS law revised NOW.<br />
<br />
THIS Petition is Sponsored by ALTARBOY MUSIC USA of Los Angeles and London United Kingdom and LWBH MUSIC PUBLISHERS (LANSDOWNE/WINSTON/BLOOR/HOFFMAN HOUSE MUSIC PUBLISHERS ) in Los Angeles (both longtime Music Publishing Industry Veterans and Sole Business Proprietors). <br />
<br />
Here are more quotes on the tragedy of giving away your music (at the current antiquated rate):<br />
<br />
"What early returns...? We have hundreds of known songs on many records streaming thousands a month of more tiny pennies... yes, and on every service you ever heard of. None of it is worth the ink at the bottom line. Real royalties have turned our income into a devalued micro-penny hell.<br />
<br />
Please HELP US REVISE THE CONSENT DECREE AND GIVE US fair equitable compensation. THE STREAMING business is there all because of our hard work and our Content.. Without it THERE WOULDN?T BE ANY MUSIC MADE to stream.<br />
<br />
Please write your congressman, TELL THEM WHY WE MUST CHANGE THE LAWS NOW..<br />
<br />
<br />
"WE NEED EVERYONE'S HELP. We need you to speak OUT OPENLY with heart to those in the Senate. I?m very concerned that the Creator?s value AND OUR ART IS BEING torn apart and derogated and cast aside -over big business corporate values and interests...? <br />
<br />
"These low streaming penny rates are a Tragic blow..." <br />
<br />
"WE ALL MUST BE PROACTIVE TO SAVE THE FUTURE OF OUR CREATORS ABILITY TO MAKE A LIVING AND FOR THE FUTURE OF MUSIC." <br />
<br />
Comments From Altar Boy Music USA Los Angeles/London <br />
<br />
It is Imperative that Sections 114 and 115 of the Copyright Act must be updated. In conjunction with these updates and amendments to the Act, the consent decrees governing licensing also need to be and MUST be reformed and updated immediately.<br />
<br />
Fractional micro payments don't only not work but they are down right insulting!<br />
<br />
It is now nearly impossible for Songwriters to make a living from their craft in order to continue working on their craft of songwriting. The future of quality music is now at stake.<br />
<br />
I must also point out that in many instances the Songwriter is NOT the recording artist therefore they do NOT participate nor engage in live performance(s) (ie. they DO NOT play concerts and their sole purpose is to be SONGWRITERS). They are the CREATORS of the musical works. Furthermore, such low rates are cruel and unfair. It should be unlawful to force these creators to have to seek other vocations and alternate forms of employment due to the lack of revenue that is now endemic in the whole of the industry. ?Streaming promotion? doesn?t pay the bills.<br />
<br />
Due to this crisis, the complete and total LOSS of one of America?s greatest cultural treasures and achievements is on the horizon. Help us protect one of the greatest and rapidly evaporating American exports throughout the world -- products with not only cultural, commercial, and financial value but also a vital product in the realm of international trade.<br />
<br />
I, like many of my peers, both Publishers and Creators, am saddened and sickened every time I have to explain the terribly poor earning statements to my clients who are so disheartened and keep telling me that they can no longer continue and in a few cases some have expressed to me their depression, desperation and one even shared with me that if this doesn't change SOON they are considering ?checking out? (ie. suicide as an only option as they have no other means or way by which to provide for themselves and their own families or selves anymore.)<br />
<br />
Please bear in mind that many of these talented individuals have spent their entire lifetime learning and honing their craft and skill and to suddenly and continuously deprive them of what they have rightly and laboriously earned due to outdated archaic laws and rates is unjust cruel and criminal.<br />
<br />
I would like to add this fact to help better illustrate the critical need to Revise these laws and update and amend sections 114 and 115 of the Copyright Act. . .<br />
ITS Very Critical that the Copyright Office plan is enacted and acts for all of us now.<br />
We Must !<br />
<br />
FACT #8<br />
<br />
The Actual Statutory Rate (the legal rate per physical cd sold) originally had a royalty rate of two cents a song that was set in 1909. Today that rate has only increased to 9.1 cents per record sold, while eggs that would have cost 14 cents in 1909 now cost $3 at the grocery today. So with the record sales market so badly affected by the economy and digital streaming ? THERE IS little LEFT nowadays to HELP the MUSIC Creators and Makers to SURVIVE financially.<br />
<br />
In closing, I implore our Representatives in both house?s and on both sides of the isle to ACT RESPONSIBLY, swiftly, and justly before one of America?s greatest treasures is lost.<br />
<br />
Here's word from a music industry peer:<br />
<br />
From an Artist Rep's perspective, it is very difficult to navigate the sea of services such as Spotify (and those surely on the horizon) to define which one will, at some point, be a plausible revenue generator for my artists and labels. The early returns are not favorable so my question is twofold: 1. Is this a case of "buy, hold, wait" and the streaming biz will reap gratuitous returns for those getting in on the ground floor? 2. How involved is legislature in working to protect the artists (either directly or via the PRO's) on the subject of streaming revenue?<br />
<br />
Here's the situation from an Industry Executive Producer's & Investor's standpoint: <br />
<br />
Long-term ROI comes into play as well; if per-unit sales are dwindling, alternatives such as downloads) and streaming income is nebulous or non-existent, I (we, they, etc.) am less motivated to invest in music and to invest in and make more music, and to release any music subject to this devastating rate of royalty. Unless we can collectively find a solution, 2015 could be the catastrophic conclusion of a culture (and fade to black can't you hear the dramatic score behind THAT statement!).<br />
<br />
PLEASE IF YOU LOVE MUSIC, OR YOU MAKE MUSIC OR YOU WORK IN ANY MUSIC BUSINESS RELATED FIELD - PLEASE SIGN OUR PETITION AND SHARE, SHARE, SHARE IT WITH EVERYONE YOU KNOW WHO LOVE?S MUSIC.<br />
<br />
WE NEED YOUR VOICE NOW TO BE HEARD BY BOTH HOUSES!<br />
<br />
HELP US SAVE THE ART OF MUSIC CREATION, THE MUSIC BUSINESS, THE ARTISTS, THE WRITER?S, THE MUSIC INDUSTRY WORKERS AND THE BUSINESS OWNERS WHO ARE ALL SOLELY DEPENDENT ON THIS INCOME SOURCE COLLECTIVELY.<br />
<br />
PLEASE HELP US SAVE OUR ABILITY TO CONTINUE TO CREATE SONGS AND MAKE MUSIC AND MAKE RECORDS AND RELEASE OUR MUSIC FOR EVERYONE?S ENJOYMENT!<br />
<br />
PLEASE SIGN AND CIRCULATE THIS PETITION, TELL CONGRESS VOTE YES ON REFORMING DIGITAL STREAMING LAWS- WE NEED CHANGE AND WE DEMAND FAIR COMPENSATION FOR OUR CREATIVE WORKS !<br />
<br />
WE MUST REFORM AND REVISE Digital Copyright Law NOW, and totally abolish THE OLD CONSENT DECREES with Ascap and BMI.<br />
IT'S Beyond URGENT THAT WE ARE SUCCESSFUL IN THIS !.<br />
<br />
THANK YOU FOR YOUR VOICE!!<br />
<br />
THIS JUST IN:<br />
Industry lobbying groups say they?re planning to increasingly leverage the name recognition of recording artists and songwriters to add firepower to traditional lobbying efforts as they ramp up advocacy campaigns for musicians? rights. The efforts ? which this year brought artists like Rosanne Cash, Lady Antebellum and Steven Tyler to D.C. ? reflect a growing tumult in the music industry, as listeners shift preferences from hard-copy music toward downloads and the streaming marketplace.<br />
<br />
More reference information :<br />
http://www.politico.com/story/2014/12/digital-music-copyright-war-113779.html<br />
<br />
https://docs.google.com/spreadsheet/ccc?key=0Aqe2P9sYhZ2ndE9iZHhWc0pMcDlCdmxNdmFRQXRPY3c&hl=en_GB#gid=7<br />
http://www.digitalmusicnews.com/permalink/2014/04/03/streamingstatements<br />
<br />
https://www.techdirt.com/articles/20120305/04332117978/how-big-music-companies-are-stealing-hundreds-millions-royalties-artists.shtml<br />
<br />
http://www.americansongwriter.com/2014/06/songwriter-u-rosanne-cash-testifies-congress-defense-artists-rights/<br />
<br />
http://www.huffingtonpost.com/2014/05/29/musicians-digital-royalties_n_5413124.html<br />
<br />
http://www.tennessean.com/story/money/industries/music/2014/06/04/music-publishers-hopeful-royalty-changes-way/9981131/<br />
<br />
http://www.digitalmusicnews.com/permalink/2013/12/02/aristocracy<br />
<br />
http://www.billboard.com/articles/news/6465864/bmi-pandora-rate-fight-begins-in-manhattan<br />
<br />
http://fareplay.org/copyright-is-broken-can-congress-fix-it/ <br />
<br />
http://www.billboard.com/articles/6458093/spotify-5-billion-valuation<br />
<br />
<br />
<br />
http://www.theguardian.com/technology/2015/feb/16/swedish-songwriters-accuse-spotify-music-streaming-companies-of-short-changing-them?CMP=share_btn_fb<br />
<br />
http://www.billboard.com/biz/articles/6465240/us-copyright-office-releases-proposals-for-fundamentals-of-music-copyright<br />
<br />
http://www.americansongwriter.com/2015/02/copyright-office-proposes-music-licensing-reformation/<br />
<br />
The DOJ is investigating THOSE consent decrees and the lawsuit s have begun, and it's not over till Justice and Fair compensation is a fact!
Post Public Comments
Public Comments (2,167)
Sep 5th, 2017
Wanda B. from Westminster, MD writes:
My son is a song writer in Nashville. I get to see how dedicated and hardworking and dedicated the song writers are...despite the heavy odds. It takes a very thick skin to remain in Nashville...so many good song writers have left because of what is going on in the music "INDUSTRY" in Nashville. Without their talent there would be no Nashville executives raking in the big bucks...Writing good songs usually take hours of coming up with ideas, writing lyrics and composing music to match...It is very rare that a song just appears out ...of nowhere! So on behalf of my son and his co-writers and fellow musicians in Nashville, I urge you to take the right steps to treat them fairly...Thank you!
Jul 6th, 2017
Stephen L. from Irvine, CA signed.
Apr 1st, 2017
Barnypok L. from Springfield, MO writes:
XrsaEX http://www.LnAJ7K8QSpkiStk3sLL0hQP6MO2wQ8gO.com
Mar 11th, 2017
Joe A. from Normal, IL signed.
Feb 20th, 2017
matt R. from Roy, NM writes:
xdcQ74 http://www.y7YwKx7Pm6OnyJvolbcwrWdoEnRF29pb.com
Feb 20th, 2017
gordon l. from Johnsonburg, PA writes:
iYvDct http://www.y7YwKx7Pm6OnyJvolbcwrWdoEnRF29pb.com
Feb 20th, 2017
chaba I. from Kismet, KS writes:
YRgymr http://www.y7YwKx7Pm6OnyJvolbcwrWdoEnRF29pb.com
Jan 29th, 2017
matt D. from Lockport, NY writes:
34CYwW http://www.y7YwKx7Pm6OnyJvolbcwrWdoEnRF29pb.com
Jan 29th, 2017
chaba Y. from Coles Point, VA writes:
Ub1az9 http://www.y7YwKx7Pm6OnyJvolbcwrWdoEnRF29pb.com
Jan 27th, 2017
Adam H. from Nashville, TN writes:
The songwriter should decide how much their product is worth. Not the government or anyone else. Companies and individuals everywhere else can set a price for their product. Songwriters need to have that American right. This needs to be done now. Big digital/streaming companies should have no say in they as they are the ones using the product. Even if they themselves replicate The recording they did not write the songs or record it themselves. And since they did not do that, any distribution that they make profit off of and don't share the pre- agreed upon amount with the songwriters and performers is grand theft.