Make Cheerleading a Sport
Messages Sent So Far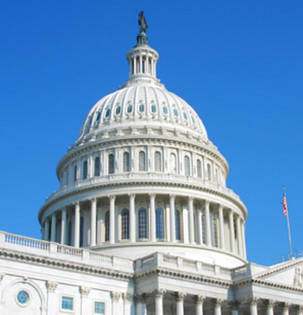 Cheerleading is just as strenuous an activity, if not more so, than any other organized sport. It has competitions just like any other sport. Unfortunately it is not getting the proper funding or proper medical support that other sports enjoy at the junior high/high school levels. Furthermore the institution of competitive cheerleading is basically a monopoly run by Varsity Spirit. I urge Congress to act now to include cheerleading under Title IX as a sport to benefit the future generations of children who wish to pursue it.<br />
<br />

Post Public Comments
Public Comments (315)
Nov 20th, 2017
Someone from Marshfield, MO signed.
Sep 22nd, 2017
Sabrina R. from Casper, WY writes:
I see them get hurt in Cheer leading as much as football
Mar 25th, 2017
Morgan B. from Chewelah, WA signed.
Feb 9th, 2017
Someone from Roseville, CA writes:
I'm baffled. My daughter just competed in her first cheerleading competition. I guess I really didn't give cheer that much attention, until now. These athletes are pretty amazing! The athleticism, passion and determination, that I witnesssed that day, changed the image that had been in my mind, all of these years. Cheer is a lot of hours and hard work. Obviously, it would be very expensive to provide the type of coaching and medical care that is needed. We really need to step up and recognize that it's a sport that takes just as much work, effort and athleticism, to prepare and compete. It does'nt have to be on a football field only. It can be a win or lose sport if you are competing. "In gymnastics or diving the result is decided by a panel of judges, and therefore subjective. There are many shades of judging between boxing and mixed martial arts, where victory is assigned by judges if neither competitor has lost at the end of the match time." What isn't obvious?
Jan 19th, 2017
Someone from Hobart, IN signed.
Nov 27th, 2016
Someone from Foothill Ranch, CA signed.
Nov 7th, 2016
Carlos C. from Downey, CA writes:
I don't understand how golf is a sport and not this?
Oct 17th, 2016
Someone from Warminster, PA writes:
Competitive cheer is a difficult, intense sport that requires proper training and official regulations. The American Pediatric Association has recommended that this be made an official sport in order to keep our kids safe. My daughter cheers and it amazes me that in most states it is not considered a sport. Hasn't anyone in Congress ever been to a cheer competition? They must have daughters, nieces or granddaughters that compete!
Sep 24th, 2016
Someone from Superior, WI writes:
It baffles me that cheer is not recognized as a sport by simple definition. This is such sexist ignorance.
Sep 11th, 2016
Someone from Berwyn, PA signed.