Lupron, Leuprolide needs to be taken completely off the market immediately with out delay until "Protection Law" is implemented!
Messages Sent So Far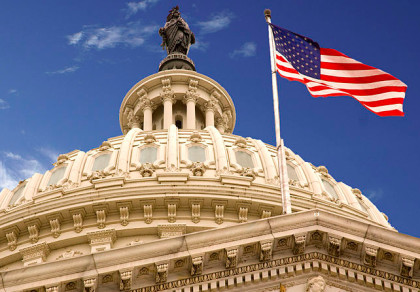 We are proposing it needs to be made law that when getting an injection in the doctors office you have to sign the most current, up to date printed out "Warning Label Consent Form" before giving any patient an injection. As a patient we don't get to see that information and the doctors are not giving it to us! We need protection implemented for our safety, protection, well-being and human rights.

We are also proposing it be made law that if a warning label changes between the duration of injections or treatment a new most current, up to date printed out "Warning Label Consent Form" showing the latest FDA warning label changes will be given to the patient prior to the next injection. In addition, a requirement of this proposed law would be that it has to be signed and verbally explained what exactly has changed and why to the patient to further treatment. The doctors, nurses and heath care professionals are not doing this that is misconduct, negligence, malpractice, and should be considered a safety violation as well as careless deception to our human rights and well being. Lastly Lupron need to be taken completely off the market immediately with out delay, before one more life is shattered.Until this can you can get this under control, protecting everybody's "human Right" it should not be on the market~! We have the right to be fully informed every time so we can also was the right to make an informed decision.

Lupron is an "antineoplastic agent", meaning that it is a cancer chemotherapy drug. Like all antineoplastics, Lupron is harmful to both cancerous and non-cancerous cells. The National Institutes of Health (NIH) and the Occupational Safety and Health Administration (OSHA) categorize Lupron as a "hazardous drug" that health care workers should only handle when wearing protective gowns and gloves.

Even more startling, the Federal Dept. of Health and Human Services' Office of Research Integrity determined that the lead investigator involved with studies on Lupron's use in treating fibroids and endometriosis committed scientific misconduct, and admitted to falsifying or fabricating 80 percent of the data in two published studies on Lupron.

The Federal Register noted that the investigator altered and fabricated information in permanent patient medical records and notes by changing dates, changing and adding text, and fabricating notes for clinic visits that did not occur.

Lupron is manufactured by Illinois-based Abbott Laboratories formerly Takeda Abbott Pharmaceuticals, called TAP. In 2001, TAP pled guilty to civil and criminal misconduct over Lupron. They agreed to the then-largest healthcare fraud fine in history $875 million dollars. The U.S. Department of Justice found TAP bribed doctors to prescribe Lupron. In addition to cash and trips, the doctors would get Lupron for free and then bill Medicare or Medicaid at $500 per dose.

This is a very serious drug that is being extremely misrepresented and downplayed to everybody by everybody that is exceedingly alarming. This is chemo how is it ok to inject us with such lethal poison and then just send us out into the world and we are ?supposed? to be and act normal that is human malice. This serious of drug need to come with protections in our lives from everything effecting our normal lives a few being job protection, disclaimers of the seriousness of the side effects as we are being punished for them unlawfully. We need protection if a severe side effect (panic attack, unmanageable mood swings, exedra) happens and since the lack of information everybody is given we actually are in receipt of retribution for our actions. Victims of lupron should also receive lifetime disability pay from Illinois-based Abbott Laboratories formerly Takeda Abbott Pharmaceuticals, called TAP as we are sick much of our lives now its hard to even get out of bed much less work. People are dying, doctors don?t have the correct information from the drug manufacture or even worse it has been proven they have been in on a money corruption scam on their own patients! We are very sick this needs immediate action! We need and deserve justice for everything we have lost and been through. It is devastating to agree to an FDA-approved drug, under the care of a physician you trust, only to find yourself sicker than you could possibly imagine, in pain, and unable to get treatment or even be believed.

The FDA has received more than 12,000 reports of adverse events linked to Lupron, including more than 1,100 deaths. We have to stand up and take action since the FDA is not and many others are not.It should be remembered at all times that the incidence of reporting adverse events to the FDA, according to studies, has been found to represent a mere 1% to 10% of the number of actual adverse events experienced.

Please take action now, our quality of life now unjust fully will always be insistently unenthusiastically impacted every single day, however we can stop this now and we hope justice is served.Step back. Investigate,implement protection laws , THEN go from there, But please discontinue this being on the market until you this gets under control with conclusion of reinstatement only after all this has been done correctly,lawfully and with justice.
Post Public Comments
Public Comments (1,046)
Apr 25th at 9:30 am
Someone from Atlanta, GA writes:
Apr 25th at 9:30 am
Someone from Atlanta, GA writes:
1 day ago
cheri l. from Ringtown, PA writes:
husband was diagnosed with prostate cancer and was told by his urologist that it was a testosterone inhibitor. Never a word said about being a chemo drug. Just took second shot and he has been in hell since. Severe muscle and joint pain, can hardly make it to work, many other side effects. Why weren't we informed this was a chemo drug??? We should be allowed to sue for the false information and the damage this drug has done to my husband and our marriage
Apr 22nd, 2017
Roy M. from Warner Robins, GA writes:
This drug was injected into me two times by my Urologist. Not one time did he inform me of the horrific side affects that I would have to endure.
Apr 20th, 2017
Someone from Norristown, PA writes:
I just had my first dose this month and already I'm in so much pain. I'm 32 and have endometriosis. I discovered not know anything about this drug being a chemotherapy drug. The doctor wants me on this drug for 6 months then on birth control. Now after reading this I'm having second thoughts of getting my next shot. Definitely going to think about this.
Apr 19th, 2017
Ruth B. from Melbourne, FL writes:
My husband suffered confusion and severe dementia shortly after being put on Lupron. A couple of years into his illness (prostate cancer) he had several small strokes. Neurologist told me he saw many men with the same symptoms after taking Lupron. He said many pharmacologists and many urologist will deny this and of cours the drug company's I was more saddened by the dementia and confusion than I was of his physical symptoms. In hind site I think he would have had a better quality of life without the Lupron. He died five years into the illness the whole time mentally impaired. SAD!!!
Apr 16th, 2017
Barbara L. from Mesa, AZ writes:
Wow, I won't be getting this shot now! Thanks for the article
Apr 8th, 2017
Someone from Wichita, KS signed.
Apr 4th, 2017
Someone from Venetia, PA writes:
My father started with confusion just days after his first shot as a follow on from 9 weeks of radiation (10 mins 5x week) for prostrate cancer. The plan was for 3 years on Eligard/Lupron 1 shot every six months. I am glad we stopped after two shots. I can't imagine what the severity would be. My father no longer dresses himself but can maneuver with a walker. The demensia like symptoms continue to progress however. It's been 2 years since his first shot.
Mar 22nd, 2017
Kara C. from North Augusta, SC writes:
I was prescribed lupron 2 different time in the early 2000s.. both times it was for 3 months. The prescribing doctor was getting a lick back from the pharmaceutical co. I suffer sever joint problems with edema in the joints. Brittle teeth, mind fog. I also started thyroid problems which eventually led to me having to have it removed. All of this started after lupron.