Legalization of Marijuana Nationwide
Messages Sent So Far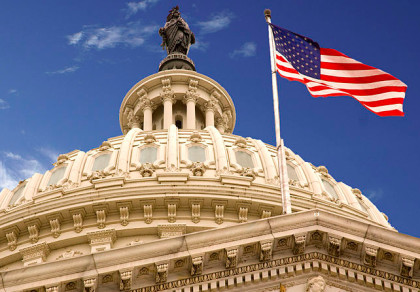 I am writing to discuss the possibility of legalizing marijuana nationwide.

I believe that marijuana should be legalized. Statistics show that marijuana is four times LESS addictive as tobacco, and about half as addicting as alcohol. A recent study proves that after the first use of marijuana, only 9% of users become addicted, opposed to the 32% of first time tobacco users and 15% of users who drink alcohol for the first time.

Also, if you legalize marijuana, the tax revenue it would create would be huge. Oakland, California conducted a study and came to the conclusion that if they legalized marijuana and allowed only FOUR farmers to grow and distribute it, the city would receive close to 75 MILLION DOLLARS in taxes a year. With the right laws and regulations, marijuana can rival and possibly supersede tobacco and alcohol in revenue for the country each year. It would not only help us get out of debt, but also stimulate the economy, as well as cut back on a lot of unnecessary spending in law enforcement agencies to work on catching marijuana users so they can focus on removing more harmful drugs from our streets.

If marijuana is legalized, though, there should be laws restricting the use and abuse of it. Two important laws should be applied to the operation of a motor vehicle while influenced and the purchase of marijuana. Anyone caught driving under the influence of marijuana should be arrested and charged with a DUI, regardless of age, race, sex, and how much they claim to have smoked. Also, to legally purchase marijuana, I suggest that the person must be 18 years or older, and should be limited to no more than 7 grams a month. If caught either under the age of 18 or with more than the alotted 7 grams a month, that person should be ticketed or arrested, depending on the severity of the infraction.

Along with those two laws, only authorized shops, owned and operated by the government, should be licensed to distribute marijuana, and anyone caught selling marijuana outside those shops should be prosecuted accordingly. The same laws and regulations should be applied to the growing and harvesting of marijuana as well.

Once again, I believe marijuana should be legalized. Not only would it create billions, possibly trillions, of tax revenue a year, it also isn't as harmful as tobacco or alcohol.

Thank you for your time.
Post Public Comments
Public Comments (1,716)
2 days ago
Martha L. from Milpitas, CA writes:
Also I am a certified drug counselor. Marijuana is less harmful than most drugs including alcohol!
Apr 22nd, 2017
Someone from Spencerport, NY writes:
Your opinion is heavily weighted. The dui part is a huge disconnect from reality tho. There is no way to measure current usage on an individual therefore one can not be charged for smoking. What if that individual smoked 3 hours ago and because his eyes are red he's under the influence of pot. Very easy thing to incinuate.
Apr 21st, 2017
Colin A. from Bel Air, MD signed.
Apr 21st, 2017
Kenneth B. from Springfield, TN signed.
Apr 20th, 2017
Someone from Dawson, MN writes:
If beer is legalized, why can't marijuana, you got to options, illegalize beer, or legalize marijuana. Just makes no sense
Apr 20th, 2017
Someone from Dawson, MN writes:
If beer is legalized, why can't marijuana, you got to options, illegalize beer, or legalize marijuana. Just makes no sense
Apr 17th, 2017
THE G. from Scott City, MO writes:
7gs a month? Let's say i have glaucoma and I smoke 2 or 3 times a day, not a lot but a little, 2 times 7 is 14 time's in a week is how much I would smoke, 4 weeks on a month and that's 56 times in a month and let's say you're smoking .2 grams every time you smoke(which is unrealistic) you would need 11 grams roughly, and that's for someone with a moderate condition, and really a dui? Have you never toked and cruised? Quit being a cop bro
Apr 15th, 2017
Zachary m. from Pendleton, IN signed.
Apr 13th, 2017
Nathan S. from Blair, NE writes:
I think the legal age should be 21
Apr 10th, 2017
Rickie G. from Red Hill, PA signed.