Keep Donald Trump as President. Ensure His Electoral Votes Don't Change
Messages Sent So Far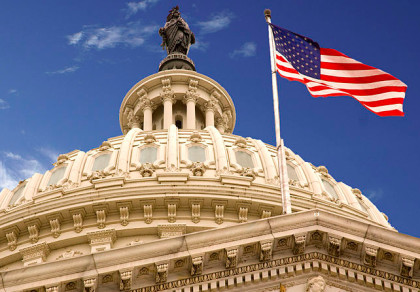 Donald Trump won the United States presidential election by electoral votes. We the people of the U.S sign this petition to ensure the electoral college votes are not swayed by Clinton supporters on December 19, 2016. Protect our constitution. Uphold our tradition of how our President is elected. Donald Trump won 30 states in the past election. Thus obtaining 307 electoral votes to ensure his win as our next President. Please do not allow citizens that are angry, because their candidate lost, change the outcome of this election. Please do not send a message to the american people that rioting, beating, and killing others, (because you didn't get what you wanted), resulted in electoral votes being changed, and the election results being overturned. Therefore, giving the rioters what they want. <br />
We, the american people, collectively determined the next U.S. President on November 8, 2016. All we are asking is for congress, and all electoral college members to uphold those electoral votes, whether you agree with the choice or not. Clinton supporters are trying to sway electoral college votes. Please stand behind our constitution and uphold the electoral votes as they were determined by the election.
Post Public Comments
Public Comments (14)
Dec 17th, 2016
Susan J. from Hercules, CA writes:
Agree - I am a democrat but Switched parties for Trump.
Dec 4th, 2016
Someone from Brandon, SD signed.
Nov 17th, 2016
Someone from Roswell, GA signed.
Nov 17th, 2016
Martha B. from Mount Union, PA signed.
Nov 16th, 2016
Someone from Mc Veytown, PA writes:
He won far an square.....we don't need someone like Hillary as president if u take it from him I think you might have more riots then there is now
Nov 16th, 2016
David B. from Laurel, MD writes:
Trump stays... so does the electoral college vote. Democrats are a bunch of whining *****es!
Nov 16th, 2016
JoEllen S. from Hanover, PA writes:
JoEllen from Pennsylvania... Trump won...there should be no questions!!! He is our next President!!!!
Nov 16th, 2016
Someone from Laurel, MD signed.
Nov 16th, 2016
Terri D. from Harrisburg, NC writes:
Donald Trump won and that is the way it should stay. Since when do we change the constitution just because people don't like the outcome.
Nov 16th, 2016
Stephanie C. from Hebron, MD signed.