Join Occupy the SEC in Opposing the Repeal of the Dodd-Frank Act
Messages Sent So Far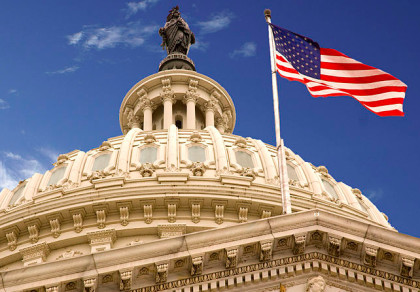 As your constituent, I am requesting that you OPPOSE the ?Financial Choice Act?, which was recently proposed by Rep. Jeb Hensarling. That bill would effectively repeal the Dodd-Frank Act, which currently contains many protections for ordinary investors, consumers and debtors. <br />
<br />
If passed, the Financial Choice Act would serve as little more than an outright gift from Congress to Wall Street bigwigs. Unfortunately, every-day Americans would be left paying the price for that gift.<br />
<br />
Among other dangerous provisions, the Financial Choice Act would:<br />
<br />
* roll back government regulations in the financial and banking sectors<br />
<br />
* repeal the Volcker Rule, thereby allowing banks to resume speculative trading using taxpayer-insured deposits and free money from the Federal Reserve<br />
<br />
* effectively neuter the Consumer Financial Protection Bureau, which is currently the only reliable government watchdog for consumer interests<br />
<br />
* impose burdensome Cost-Benefit requirements that would restrict the ability of financial regulators to write regulations<br />
<br />
* make it easier for banks to challenge inconvenient financial regulations in court<br />
<br />
* deprive financial regulators of much-needed funding<br />
<br />
* repeal the authority of regulators to protect the economy from systemically important (i.e. Too Big to Fail) institutions<br />
<br />
* loosen capital requirements, thereby freeing banks to engage in the risky activities that produced the last crisis<br />
<br />
Rep. Hensarling thinks that the American public has forgotten that financial malfeasance helped cause the Great Recession of 2008. Indeed, the BI-PARTISAN Financial Crisis Inquiry Commission found that speculative mortgage-backed securities bought and sold on Wall Street helped cause the 2008 crisis. <br />
<br />
According to the Federal Reserve, from 2007 to 2010, typical families lost a whopping 39 PERCENT of their wealth. Since 2010, Dodd-Frank has imposed numerous restrictions that make it harder for banks to once again decimate the American economy.<br />
<br />
Unfortunately, Rep. Hensarling and his backers seem more interested in coddling rich bankers than looking out for the financial interests of the average American.<br />
<br />
I ask you to strongly oppose the Financial CHOICE Act and similar attempts to enrich corporate America at the expense of the people.
Post Public Comments
Public Comments (81)
Jun 11th, 2017
Elizabeth L. from Grand Junction, CO signed.
Jun 8th, 2017
Donelle M. from Chehalis, WA signed.
Feb 19th, 2017
Someone from Charlotte, NC signed.
Feb 9th, 2017
Chase M. from Alameda, CA writes:
The Financial Choice Act would strip power away from Americans and give banks the freedom to take all the risks while taxpayers will pay for the damage. This is a money grab legislation for big banks and very dangerous to the health of our economy and only a benefit to the 1%.
Feb 4th, 2017
Someone from Fort Worth, TX signed.
Nov 30th, 2016
Someone from Laramie, WY signed.
Nov 16th, 2016
Patricia B. from Phoenix, AZ signed.
Nov 10th, 2016
Carolyn G. from Austin, TX signed.
Aug 30th, 2016
Someone from Lexington, MA signed.
Aug 30th, 2016
Someone from Cambridge, MA signed.