Investigate 9/11 - Bring To Justice Those Responsible
Messages Sent So Far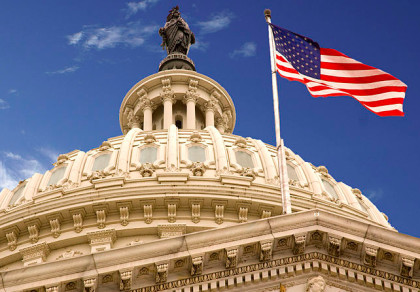 On 9/11 the three World Trade Center Towers did not come down in a manner compatible with an office fire, crashing plane, jet fuel, or terrorist attack.

All three towers were taken down quite deliberately and intentionally, demolished quickly and precisely in the exact manner of perfectly timed-controlled demolitions - the two Twin Towers brought down in approximately nine seconds each, approximately one hour apart, and Building 7 brought down in 6.5 seconds at 5:20 PM.

Explosions ripped a small hole in the Pentagon but the wreckage of a hijacked commercial airliner was never found at the crash site.

There were 2,996 people killed and more than 6,000 others wounded. These immediate deaths included 265 on the four planes, 2,606 in the World Trade Center and in the surrounding area and 125 at the Pentagon.

Calling on President Trump, my representative and two senators in Congress, to investigate 9/11 to determine WHO and bring to justice THOSE responsible.

Reference:

(1) 9/11 AM - "They Had Bombs That Exploded Almost Simultaneously" - Donald Trump
https://www.opednews.com/Diary/911AM--They-Had-Bombs-T-by-Lance-Ciepiela-911-Truth_Apartments_Bombing_Donald-Trump-161004-635.html #DonaldTrump #TwinTowers #Building7 #explosions #Eyewitness

(2) Expose 9/11 Myths - noted Architect Richard Gage and Firefighter Eric Lawler
https://www.youtube.com/watch?v=57kdlbdYILM #AE911Truth #ScientificMethod

(3) Pentagon - "start with the physical evidence" - Craig McKee
https://truthandshadows.wordpress.com/2010/09/23/how-we-know-an-airliner-did-not-hit-the-pentagon/#comment-46236 #LawsOfPhysics

(4) Casualties of the September 11 attacks
https://en.wikipedia.org/wiki/Casualties_of_the_September_11_attacks #crime #LawEnforcement #investigation
Post Public Comments
Public Comments (26)
May 16th, 2017
David F. from Minneapolis, MN signed.
Apr 25th, 2017
Cheryl B. from Sacramento, CA signed.
Mar 31st, 2017
Tyler H. from Arlington, VA signed.
Mar 30th, 2017
Elizabeth W. from Seattle, WA writes:
I knew the day it happened that our government was responsible. they were also responsible for the Oklahoma bombing at the federal building. All the firefighters in NYC know that it was controlled demolition. Everyone has known about it since it happened. Everyone I tried to tell this to thought I was horrible to even suggest that it was a inside job and that It was simply a way to declare war on Arabs and steal the oil. I hate to say this but I'm ashamed of the American people who are like puppets that accept anything the government declares. Where is the backbone.The 9/11 debacle and now this we are letting this evil, misoginistic, hateful, zenophobic,rasist, bigot,peed on,pediphile, ruin our beautiful nation and has made America a laughing stock around the world. Because of Trump we are no longer respected by other nations. Steve Banyon is Putin's spy and enforcer over donald trump. Trump is told what to do by Stevie boy. So in all accuality the russians are governing America. Trump does not want America to see the tapes that russia made when he was committing adultry with beautiful russian prostitutes who were taped peeing on him. If you read your history well you will see that Hitler also had the perversion of being ****ed and shat upon. It is the only way for them to reach orgasam. And were letting this very small piece of dung rule our great America. Rise up! Resist! Question! and insist and revolt. We must get this illegal freak out and lock him up. He's a thieving lying Criminal and needs to be tried for treason. because
Mar 30th, 2017
tom s. from Anchorage, AK signed.
Mar 22nd, 2017
Anton G. from Richland, WA writes:
The possible of explosives was not investigated or considered by the USA Government investigations. See: www.AE911Truth.org for evidence that was ignored by the USA Government investigations.
Mar 12th, 2017
Rachel H. from Brooklyn, NY writes:
THE TRUTH MUST BE REVEALED and ALL THOSE Responsible be HELD ACCOUNTABLE. & Solutions be implemented.
Mar 12th, 2017
Shoshanna M. from Williams, OR writes:
15 years of a Big lie is long enough. The whole world knows. Bush and Cheney and many others need to be arrested and a new impartial investigation needs to start immediately. Don't tell me you believe the impossible, unscientific explanation that we were given. the evidence is damning. This needs to be acted on. immediately.
Mar 8th, 2017
Cody S. from Brea, CA writes:
Molten Steel in the rubble pile???? Not possible from Jet Fuel.
Mar 8th, 2017
Cody S. from Brea, CA writes:
Molten Steel in the rubble pile???? Not possible from Jet Fuel.