Investigate 9/11 - Bring To Justice Those Responsible
Messages Sent So Far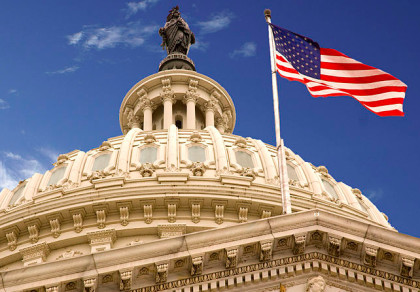 On 9/11 the three World Trade Center Towers did not come down in a manner compatible with an office fire, crashing plane, jet fuel, or terrorist attack. <br />
<br />
All three towers were taken down quite deliberately and intentionally, demolished quickly and precisely in the exact manner of perfectly timed-controlled demolitions - the two Twin Towers brought down in approximately nine seconds each, approximately one hour apart, and Building 7 brought down in 6.5 seconds at 5:20 PM. <br />
<br />
Explosions ripped a small hole in the Pentagon but the wreckage of a hijacked commercial airliner was never found at the crash site.<br />
<br />
There were 2,996 people killed and more than 6,000 others wounded. These immediate deaths included 265 on the four planes, 2,606 in the World Trade Center and in the surrounding area and 125 at the Pentagon. <br />
<br />
Calling on President Trump, my representative and two senators in Congress, to investigate 9/11 to determine WHO and bring to justice THOSE responsible. <br />
<br />
Reference:<br />
<br />
(1) 9/11 AM - "They Had Bombs That Exploded Almost Simultaneously" - Donald Trump<br />
https://www.opednews.com/Diary/911AM--They-Had-Bombs-T-by-Lance-Ciepiela-911-Truth_Apartments_Bombing_Donald-Trump-161004-635.html #DonaldTrump #TwinTowers #Building7 #explosions #Eyewitness <br />
<br />
(2) Expose 9/11 Myths - noted Architect Richard Gage and Firefighter Eric Lawler <br />
https://www.youtube.com/watch?v=57kdlbdYILM #AE911Truth #ScientificMethod <br />
<br />
(3) Pentagon - "start with the physical evidence" - Craig McKee<br />
https://truthandshadows.wordpress.com/2010/09/23/how-we-know-an-airliner-did-not-hit-the-pentagon/#comment-46236 #LawsOfPhysics <br />
<br />
(4) Casualties of the September 11 attacks <br />
https://en.wikipedia.org/wiki/Casualties_of_the_September_11_attacks #crime #LawEnforcement #investigation
Post Public Comments
Public Comments (33)
Oct 16th, 2017
Norma R. from Miami, FL writes:
1700 architects have doubts about 9/11. If the government was involved it should be held responsible even if is the president himself. Israel is not our Pope that we should be afraid. We should only fear not wanting truth.
Sep 20th, 2017
Scott B. from Buffalo, NY writes:
We need your help at Architects and Engineers for 9/11 Truth http://www.ae911truth.org/
Sep 11th, 2017
Lionel S. from Pahoa, HI writes:
Everything about 9/11, stinks.
Sep 11th, 2017
Katarina T. from Baldwin, NY writes:
I wonder why Lucky Larry could "pull" building 7 so people got killed, and then get away with it?
Aug 21st, 2017
Mario G. R. from Albuquerque, NM writes:
That " Inconvenient Truth " on 9-11 is " Rogue elements from the American and Israeli Zionist Christians and Jews were the major players in doing 9-11. "
Jul 30th, 2017
Jorge R. from Tampa, FL signed.
Jul 30th, 2017
Jorge R. from Tampa, FL signed.
May 16th, 2017
David F. from Minneapolis, MN signed.
Apr 25th, 2017
Cheryl B. from Sacramento, CA signed.
Mar 31st, 2017
Tyler H. from Arlington, VA signed.