Impeach Harry Reid
Messages Sent So Far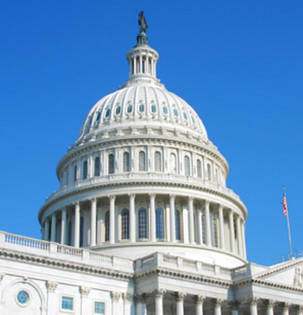 Several commentators have suggested that Congress alone may decide for itself what constitutes a "high crime or misdemeanor" especially since Nixon v. United States stated that the Supreme Court did not have the authority to determine whether the Senate properly "tried" a defendant. Gerald Ford stated: "An impeachable offense is whatever a majority of the House of Representatives considers it to be at a given moment in history." The House of Representatives did impeach a senator once: Senator William Blount, in 1798, I believe its time to do it again after 215 years. Jefferson's Manual, which is integral to the Rules of the House of Representatives states that impeachment is set in motion by charges made on the floor...It further states that a proposition to impeach is a question of high privilege in the House and at once supersedes business otherwise in order under the rules governing the order of business. Reid?s record of obstructionism, and his failure to even produce a budget in accordance with the duties of the Senate, are certainly reasons to bring an impeachment motion to the floor. But when he took his weird effort to slander presidential candidate Mitt Romney onto the Senate floor, his incompetence reached a new level, and questions about his mental competence should be seriously considered. The Senate Majority Leader is either mentally unfit to continue in office, or he?s a disgusting liar who has employed his office to engage in the lowest form of political slander? all in the service of offering distractions so the public will forget about a collapsing economy and horrific unemployment.
Post Public Comments
Public Comments (2,762)
Mar 3rd, 2017
Someone from Rio Rancho, NM writes:
Feb 15th, 2017
Roberto D. from Las Vegas, NV signed.
Nov 15th, 2016
Janet O. from Round Rock, TX writes:
Term limits needed, time to replace stagnet people like Harry Reed
Nov 14th, 2016
Someone from New Orleans, LA signed.
Nov 13th, 2016
Bernd S. from Metairie, LA writes:
It is Harry Reid who is making the hate crime and is trying to destroy our country which is in very critic transition. He must be go.
Nov 13th, 2016
George M. from Sault Sainte Marie, MI writes:
Harry Reid Has to go immediately! After his recent remarks towards President Elect Trump , Reid is a Disgrace. If he is allowed to remain he will cause nothing but chaos...
Nov 12th, 2016
Tyler D. from Port Byron, NY writes:
Harry Reid, it is exactly what has always been wrong with government. I am a Conservative however I have Democrat friends who agree that Hardy Reid is a poor representation of the American people and the Democratic Party. He also shut down a funding bill for the VA.
Nov 11th, 2016
Someone from Cornelius, NC writes:
Nov 11th, 2016
Jess S. from Palmer Lake, CO writes:
This is a very bitter old man that is in panic and recognizing that entire time in office,everything he has "achieved" will be wiped from the record as if he never served a day. At least we can only hope that becomes a reality when Trump takes office.
Nov 11th, 2016
Jay C. from Virginia Beach, VA writes:
Failure to produce a budget and his slander. Get rid of him. Wicked OLD man