impeach Gov. Chris Christie
Messages Sent So Far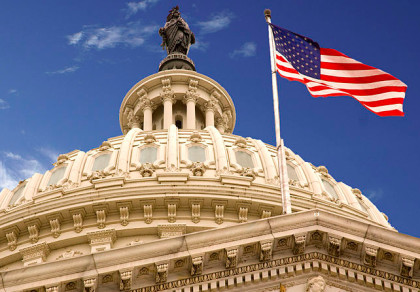 I have lived in New Jersey my whole life, I am raising my children in this state. I am a low income family and Gov. Christie has forgotten about the little people. He has made cuts in so many areas that should not have been cut. Also with this snow storm how can both the Governor and Lt. Governor be out of state the same time. This state is a mess, so please for the little people help us. Help our state. I know that you guys are not blind and see what he has done and doing, please do not sit there and watch him take everything from us and destroy this state more then he has. one other thing why does he have a back up person if she goes on vaction at the same time. Thank you.


Post Public Comments
Public Comments (2,969)
Apr 7th, 2017
Jennifer C. from Stratford, NJ writes:
Tella Tubby Chris Christie is a MORON!! Now FATSO wants to save the nation by heading the Opiate so called "Crisis"?? This is a joke, Right? He is a GROSS Slob...... He hasn't done ANYTHING for his OWN state, and people trust him in DC? Yeah, Ok. Maybe Tella Tubby should have went down for Bridge-Gate. But- in Jersey, $$$ talks & BS walks! There ya go, BS walks! Maybe the idiot should know " How" the Opiate crisis started. It was AFTER the DEA changed all the pain meds to Control2. Making it nearly impossible for the elderly and anyone who is prescribed medications to get them, because they "Threaten" all Medical Doctors?? Wow, there you go.... if you can't read between the lines then you must be as STUPID as Chris Christie is.... What a waste of Tax Dollars.... It's ashame, its like putting a 700pound person in Taco Bell with an Amex charge card. One of the crappiest governers New Jersey has EVER had. He's driven people to leave NJ for the 7th year in a row!! Such a wise choice for DC!! Try legalizing Marijuana!!! Then again, The Drug companies might go into a panick & the "higher ups" will loose their free Vacations 14X per year on the Drug Company's cash flow!! SHAME on Chris Christie and Bridge-Gate! We all know he's Guilty & crooked as a "Hooker" in church on a Sunday!!
Apr 3rd, 2017
Brandon M. from Trenton, NJ writes:
New jersey needs more money? LEGALIZE MARIJUANA! christie has said repeatedly that he is the only one standing between the bill passing. He has to go
Mar 29th, 2017
Someone from Toms River, NJ writes:
Impeach this sick vindictive power munger narcissist...HE should be impeached and prosecuted for GW Bridge"Gate" which of course He gave ORDERS for in political pay back ....caused NJ and We the residents hardship and pocketed money via his wifes" trumped "up title in charge of what ? during super storm Sandy he is a liar a crook and pompous schmuck and needs to be ousted and go 2 jail!
Mar 14th, 2017
Tom B. from Stratford, NJ writes:
Chris Christie is a joke, he has done nothing for the state in fact he has made it worse. He has made numerous cuts, and yet spends state money on things that benefit him and his family. His latest lame attempt stand up for opiate addiction actually an attempt to tap into Horizon healthcare reserves... a non profit. If those reserves are depleted, we be in even worse shape. Christie has done damage to this state that will take many years to repair. He has to go.
Feb 22nd, 2017
melissa g. from Elizabeth, NJ signed.
Feb 22nd, 2017
Melissa G. from Elizabeth, NJ writes:
This guy is a joke!!! Why is he still in office?
Feb 17th, 2017
Someone from Santa Barbara, CA writes:
What a Crook! People died because of his games!
Feb 15th, 2017
Renee S. from sicklerville, NJ signed.
Feb 11th, 2017
Anish W. from Marlton, NJ writes:
This fat idiot needs to be kicked the hell out of office
Feb 4th, 2017
Someone from Morganville, NJ writes:
I would do anything to impeach Christie. November 2017 cannot come soon enough! I want him impeached so we can finally replace him with someone that can correct all the damage he has done to the state. And it's about time nj legalizes weed. I am thankful for 2 things: 1. He did not win the republican presedential nomination. 2. Donald Trump made the smart choice not to allow Christie into his administration.