impeach Gov. Chris Christie
Messages Sent So Far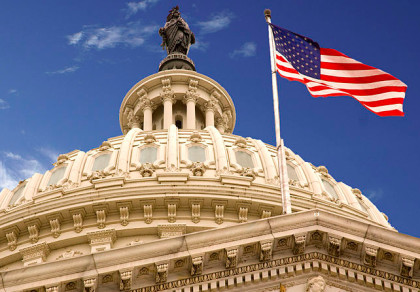 I have lived in New Jersey my whole life, I am raising my children in this state. I am a low income family and Gov. Christie has forgotten about the little people. He has made cuts in so many areas that should not have been cut. Also with this snow storm how can both the Governor and Lt. Governor be out of state the same time. This state is a mess, so please for the little people help us. Help our state. I know that you guys are not blind and see what he has done and doing, please do not sit there and watch him take everything from us and destroy this state more then he has. one other thing why does he have a back up person if she goes on vaction at the same time. Thank you.


Post Public Comments
Public Comments (2,982)
Jul 17th, 2017
Someone from Jersey City, NJ writes:
little cranky fat-boy is STILL mad he was teased in 3rd grade. welp, jerk-off you behave as an 11 year old would so, we treat your bulbous*****accordingly. you are true scum. may your bloodline be stricken with high cholesterol, oh wait, YOU guaranteed THAT, F A T T Y!!!!!!! u need an*****kicking of epic proportions u miserable piece of SHIT!!!!!!
Jul 11th, 2017
Anthony M. from Newton, NJ writes:
INVESTIGATE ALL JERSEY POLITICIANS.
Jul 6th, 2017
Someone from Frankfort, IL writes:
Hes jut in office for hi own personal benefit and abuses his power. Impeach. PUT HIM UNDER INVESTIGATION.
Jul 4th, 2017
Denny F. from Lakewood, NJ writes:
Jul 4th, 2017
Someone from Columbus, OH writes:
new jersey sounds like they have a mini me trump on their hands maybe they could just tow him out like the whale carcass's they find now and then
Jul 3rd, 2017
EFRAIN S. from Dunedin, FL writes:
He's no longer serving the public's best interest. Time to go!!!
Jul 2nd, 2017
Someone from Mantua, NJ writes:
Get rid of this arrogant crook now!!! He's the worse!
Jul 2nd, 2017
Dan Z. from Princeton Junction, NJ writes:
He's ugly, fat, stupid and the worst governor in the history of NJ. The question is, how was he elected twice? I didn't vote for him, so, who did?
Jul 1st, 2017
Someone from West Deptford, NJ writes:
His ego is dangerous. Pipeline through the pinebarrens. Trumps pawn. Bridgette, it's completely unbelievable he didn't order or approve of those actions. Now gov shutdown, this guy has to go. He is all about helping big business line his big pocket.
Jun 28th, 2017
Omar D. from Fair Lawn, NJ writes:
Impeach Christie Now ! Ruining healthcare , education and everything in NJ. He is a lying , arrogant crook cares only about his pocket.