Impeach Activist Federal Judges Who Disregard the U.S. Constitution
Messages Sent So Far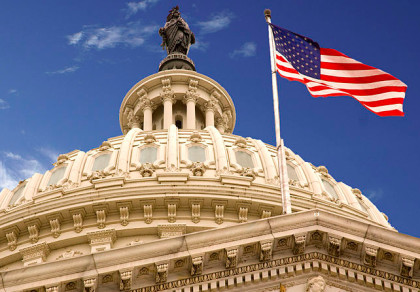 Since the citizens of the United States were afforded no opportunity to directly choose or to remove jurists from the federal bench, it is imperative that the Congress show diligence in protecting the electorate by removing judges who habitually and deliberately exceed the authority granted to them by the U.S. Constitution. Activist judges who feel it is in their authority to disregard national law and to the write new laws, a right reserved for the Congress, must no longer be allowed to practice their branch of authoritarianism. Impeachment proceeding must be convened against these individual to preserve the sanctity of the Constitution and to protect the public from zealots.
Post Public Comments
Public Comments (5)
Aug 10th, 2017
Someone from Pahrump, NV writes:
Any Judge who is an enemy to the constitution they took an oath to uphold should be removed from the bench immediately ! Specifically the unconstitutional , unjust , bias Judge Gloria Navarro .
Apr 7th, 2017
Andrew W. from Huntersville, NC writes:
http://redoubtnews.com/2017/04/judge-openly-laughs-defendants-rights/ Judge Gloria Navarro made a mockery of the judicial system today. The first Bunkerville trial is underway in Las Vegas, Nevada. The prosecution has had over five weeks to present their case. Now that the defense is ready to put on their case, Judge Gloria Navarro has shut them down. Out of the entire witness list, there is one witness, other than the defendants, that she will allow to testify. Garrett Frenner was a witness to the slaughter of the Bundy cattle. However, Judge Navarro will not allow him to testify to those events. The prosecutors and the FBI spent a couple of hours harassing this man, threatening him with prosecution if he dared to testify. She has made it clear that he can ONLY testify to which of the defendants he saw with guns. This traitor Navarro, is another Obama aligned judge who runs a Kangaroo Court in which to violate the rights of American Citizens
Mar 19th, 2017
Ronny C. from Homer, LA signed.
Mar 19th, 2017
Someone from Shreveport, LA signed.
Mar 19th, 2017
Someone from Cottonwood, CA signed.