H.R.1795 - Repeal the Government Pension Offset (GPO) provision
Messages Sent So Far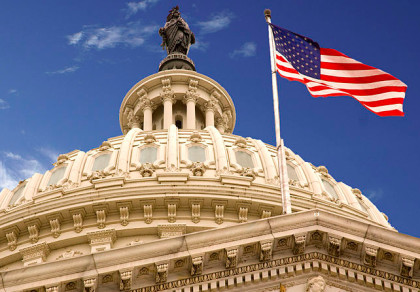 Bill H.R. 1795 has been introduced in Congress. Please support this bill to amend title II of the Social Security Act and repeal the Government Pension Offset(GPO) and Windfall Elimination Provisions (WEP). GPO and WEP unfairly, and only, penalize government employees whose social security pensions are reduced by two-thirds of their state pensions. This impacts teachers, police, firefighters, postal workers, civil servants, and state nurses.<br />
<br />

Post Public Comments
Public Comments (10,103)
Oct 18th, 2017
Robert N. from Lebanon, OH signed.
Oct 13th, 2017
Gloria A. from Marrero, LA signed.
Oct 11th, 2017
Someone from Mcdonough, GA writes:
If we can give 9 billion dollars a year to illegal imigrants then teachers like me should not have to live in poverty because of Wep and Gov. Offset. I paid into SS for 21 years, I stayed at home to raise my three sons, when i returned to work as a single Mom I had to put two of those sons through high school and college, I was hit in the face when I went to apply for SS, and told I would only get 225. A month. Wish I could sue the government. I am now 70. Very poor.
Oct 4th, 2017
Someone from Swannanoa, NC signed.
Oct 3rd, 2017
Judith A. from Oceanside, CA signed.
Oct 2nd, 2017
Someone from River Edge, NJ writes:
Why should one be penalized when working ten years or more in the private sector? What is the point other than punishing government employees who had the temerity to also work in the private sector?
Sep 27th, 2017
Someone from Modesto, CA writes:
Just went through my bills for October, looks like I should have around $51 to get me through the month; groceries, gas etc. without the offset I could get through the month with a little leftover! I wouldn't call that a windfall! I also have to figure out how to pay DMV for my tags... apparently they don't accept credit cards... I think the offset should depend on your income!
Sep 27th, 2017
Melissa L. from Mount Hermon, LA signed.
Sep 16th, 2017
Someone from Venice, FL signed.
Sep 16th, 2017
Katherine K. from Henderson, NV writes:
When one works for 10 years in private sector then enters a government job where no social security was taken out, they should not be penalized. I earned my 40 credits and should receive the amount owed (which is not very much I might say). To take money from that small amount is not right.