HR 327
Messages Sent So Far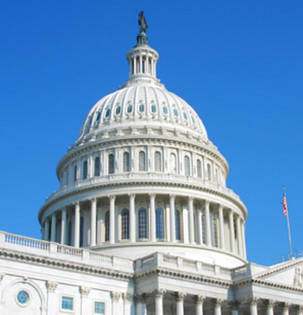 I am writing regarding bill H. R. 327, To amend the definition of a law enforcement officer under subchapter III of chapter 83 and chapter 84 of title 5, United States Code, respectively, to ensure the inclusion of certain positions. This bill was sponsored by Congressman Bob Filner [D-CA51] and referred to the Committee on Oversight and Government Reform on January 19, 2011. This legislation would expand the definition of "law enforcement officer" for salary and retirement benefits to include all Federal law enforcement officers. It would also save taxpayers' money and enhance public safety and national security.<br />
<br />
Due to their high level of training and the dangerous nature of the profession, Congress rightfully determined that Federal law enforcement officers should receive enhanced salary and retirement benefits compared to other Federal employees. However, law enforcement officers classified as GS-0083 police officers were not initially covered. Over time, Congress has partially corrected this injustice by granting GS-0083 officers in some agencies, including the U.S. Park Police and the Secret Service Uniformed Division, law enforcement officer (LEO) status for salary and retirement benefits, but today nearly 30,000 dedicated law enforcement officers in the GS-0083 series working for Department of the Army, Air Force, Navy and Coast Guard do not receive these benefits. Congress has even granted LEO status to Air Traffic Controllers and many employees of the Bureau of Prisons (such as cooks), whose primary duties are not law enforcement related. <br />
<br />
These dedicated men and women put their lives on the line as law enforcement officers for different agencies including the Department of Defense and Armed Services, Veterans Affairs, FBI, U.S. Postal Police, Federal Protective Service, National Institute of Health, US Mint, and the Bureau of Printing and Engraving. They serve as our Federal government's first responders, and are asked to face the same hazards as their State and local counterparts and when one of them falls in the line of duty, their names are added to the National Law Enforcement Officers' Memorial here in Washington, DC.<br />
<br />
Through regulatory authority the Office of Personnel Management (OPM) has promulgated that the definition of a "law enforcement officer" for salary and pay benefits does not include "an employee whose primary duties involve maintaining law and order, protecting life and property, guarding against or inspecting violations of law, or investigating persons who are suspect or convicted of offenses against the criminal laws of the United States." These officers may achieve for LEO status by appealing to Merits Systems Protection Board (MSPB) or the OPM, but since 2000, the OPM and the MSPB, with the backing of U.S. Court of Appeals for the Federal Circuit, have made it extremely difficult for these officers to gain LEO status through judicial review.<br />
<br />
As a Department of the Army Police Officer, I am required to carry a firearm and effect my duties as a Law Enforcement Officer, apprehending individuals and putting my life in danger to protect the citizens within my jurisdiction. In light of the event which occurred at Fort Hood, Texas on November 5, 2009, in which Department of the Army Police Officers responded, engaged an active shooter and subdued the suspect, and prevented further loss of life, have we not demonstrated that we are Law Enforcement Officers and should receive benefits as such? As Law Enforcement Officers, we encounter violent criminals, comfort and assist victims of crime, enforce the law and keep the peace, all with selfless sacrifice, proudly protecting and serving the citizens of our respective juristictions and our nation in her time of need. <br />
<br />
Since the OPM will not amend its outdated LEO definition and the judicial review process has failed, the best and fairest remedy to this injustice is legislation amending U.S. Code to grant all GS-0083 officers LEO status. H.R. 327, the "Law Enforcement Officers Equity Act," would provide these brave Federal officers with 6(c) benefits and the ability to retire after twenty (20) years of service at the age of fifty (50), or twenty-five (25) years of service at any age. <br />
<br />
Congress should pass this legislation and recognize that these GS-0083 officers are as highly trained as their colleagues with LEO. Many attend the Federal Law Enforcement Training Center, and their job is no less dangerous. These officers have been seriously injured and even killed in the line of duty, and as mentioned above their names are inscribed on the wall of the Nation Law Enforcement Officers Memorial. Criminals who assault civilian law enforcement officers do not discriminate based on their salary and retirement status and neither should this nation who is greatly served by their dedication and sacrifice.<br />
<br />
Ultimately granting these law enforcement officers the retirement and salary benefits they deserve will save taxpayers' money. The increased cost would be more than offset by the savings in training, because recruitment and retention are problems Federal law enforcement agencies face today. This is especially true for agencies whose officers do not have LEO status. The problem is illustrated by a 2003 GAO report to Congress which found that when the TSA heavily recruited experienced officers from other agencies for Air Marshalls, the agencies with the highest turnover in GS-0083 officers were the NIH (58%), U.S. Mint (41%), and BEP(27%). The officers in these agencies do not have LEO status. The same GAO report mentions that the officers employed by the four agencies (BEP, NIH, FPS, and FBI) with the most difficulty recruiting do not have LEO status.<br />
<br />
Most importantly, an investment in these officers will pay unquantifiable dividends in national security and public safety, for the value of highly trained and experienced law enforcement officers is immeasurable.<br />
<br />
H.R. 327, the "Law Enforcement Officers Equity Act," should be passed into law as soon as possible.<br />
<br />
Respectfully,
Post Public Comments
Public Comments (1,144)
Jul 23rd, 2017
Adam L. from Paisley, OR signed.
Jun 26th, 2017
Lorenzo V. from Waynesville, MO writes:
Jun 14th, 2017
Someone from Georgetown, KY writes:
All 083's no matter who you work for should have the same retirement and pay. All 083's have the same arrest authority. Doesn't matter if you work for the Capital Police or Uniformed Secret Service or the Department of Veteran Affairs. If you're an 083 it should be the same across the board.
May 15th, 2017
Daniel M. from Port Monmouth, NJ signed.
Mar 25th, 2017
Someone from Pueblo, CO writes:
100% agree, any federal LEO position that serves and protects should receive 6c retirement and pay.
Mar 2nd, 2017
Someone from San Antonio, TX writes:
Feb 27th, 2017
Someone from Kissimmee, FL signed.
Feb 27th, 2017
Someone from Sartell, MN signed.
Feb 6th, 2017
Someone from Yigo, GU writes:
I am a 0083 Navy Police Officer at a Joint Base, working on an Air Force base. We should be getting LEO Status and Retirement Benefits as any other law enforcement.
Feb 5th, 2017
Earl B. from Kapolei, HI writes:
0083 Police Officer should have LEO Staus and Retirement Benefits. At DoD Police Officers Pearl Harbor, Schofield, Kaneohe Marine base and DoD Guam Police Officers