Help put the US Department of Energy's 2011 Solar Decathlon back on the National Mall
Messages Sent So Far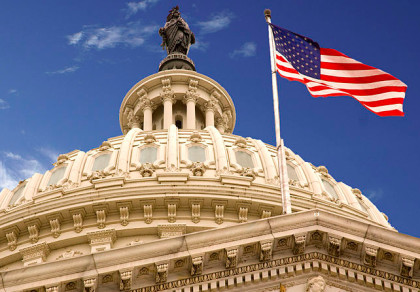 Dear President Obama, Congressmen and Congresswomen,

As a student finalist in the U.S. Department of Energy's 2011 Solar Decathlon/Supporter, I respectfully request that you speak out against the National Park Service's recent announcement that the U.S. Department of Energy must seek a new site for its Solar Village this September.

Four previous Solar Decathlons have enjoyed the privilege of exhibiting on the prestigious National Mall, thereby capturing the attention of the international public. In 2009 nearly 310,000 visitors were able to experience first-hand what it is like to live more sustainably by touring the 20 student-designed homes in the Solar Village. Our ability to reach and educate even more visitors this fall has been significantly threatened by the short-notice expulsion of the 2011 Solar Village from the National Mall. Also threatened is our ability to attract and retain sponsors, whose support is critical for our access to cutting-edge technologies and who generously provide the funds with which we can produce truly remarkable solutions for solar-powered living.

The National Park Service's announcement comes at a point in the 18-month long competition when we have already developed our designs to perform in the specific climatic conditions of Washington, D.C. In fact, we have spent the past four months detailing our designs with respect to their individual locations in the Solar Village, having been notified by Richard King of the DOE on September 17th, 2010 that the NPS had approved its application for a site on the Mall. With only eight months remaining until the competition, we will face an insurmountable challenge to alter the designs, already in advanced stages, for installation in an as-yet unknown location. In addition, the considerable effort made to source materials and equipment for our solar-powered homes from local manufacturers and, in some cases, to engage the D.C. community in the afterlife of the structures may be for naught.

In your inaugural address, President Obama, you stressed the importance of a national movement towards more sustainable practices: "We will harness the sun, the winds and the soil to fuel our cars and run our factories. We will transform our schools and our colleges and universities to meet the demands of the new age. All this we can do. All this we will do." You affirmed that our colleges and universities possess the ability to influence future generations to adopt more sustainable practices - this truth resonates with the mission of the U.S. Department of Energy's Solar Decathlon. By supporting our petition for the U.S. Department of Energy's international event to be held on the National Mall, you will unambiguously affirm the commitment of the United States of America to becoming a leader in sustainability.

In regards to the effort underway to restore the National Mall after years of hosting public events that impacted its long-term health, I feel it is important to note that each Solar Decathlon team takes seriously its fiscal responsibility to maintain the National Mall after the competition (under competition Rule 4-1). In the spirit of the competition, and with genuine respect for this location as both a historic place and a part of our natural environment, I join my fellow finalists in offering a personal pledge to restore our respective sites to their original state following the exhibition.

I am very proud to be among the next generation of engineers, scientists and architects chosen to design, build and operate a solar-powered home on the "front-lawn" of the United States of America. I hope you will support us by insisting that the U.S. Department of Energy's 2011 Solar Decathlon be held on the National Mall this September.

Thank you for taking the time to hear my opinion on this pivotal matter.


Post Public Comments
Public Comments (3,914)
Jan 2nd, 2017
David W. from FLORA, IL signed.
Oct 2nd, 2011
Someone from Washington, DC writes:
We, at usaalternativeenergynow.blogspot.com hope the future Solar Decathlons will be held on National Mall, where they have been in the past. Bravo, University of Maryland, we knew you could do it. #1
Sep 25th, 2011
Someone from Trenton, NJ signed.
Sep 15th, 2011
Someone from Berkeley Springs, WV signed.
Sep 12th, 2011
Someone from Deerfield Beach, FL signed.
Aug 10th, 2011
Someone from Rumson, NJ signed.
Aug 10th, 2011
Someone from Sandy Hook, CT signed.
Aug 2nd, 2011
Someone from Greenwich, CT signed.
Aug 1st, 2011
Someone from Hilton, NY signed.
Jul 21st, 2011
Someone from Tampa, FL signed.