Grandma Bo's Law
Messages Sent So Far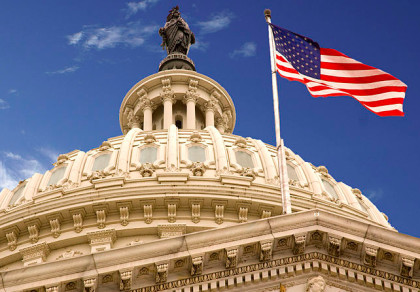 Grandparents play a vital role in the lives of their grandchildren. They help children become aware of the strength, information and guidance that older people can offer. Some grandparents are the only stabilizing, loving factor in their grands' lives and stand in as caregivers and guardians when the parents not in the lives of their children for whatever reasons. In the world today, there are many grandparents who HAVE to step in and save their grandchildren when parents become incarcerated, drugusers, negligent, or even die. But at any given time, a parent can decide out of anger to keep a child away from the grandparent, and the child who has been exposed to love and care becomes a weapon used to hurt the very one who cared for him. In Alabama, grandparents have no legal rights or visitation and Congress is urged to step in a make right laws that allow loving, caring grandparents to share in the lives of their grandkids. I am a victim of vindictive behavior on the part of my grandchild's parents and I am asking Congress to begin with me to acquire visitation for Grandparents whose hearts are breaking as mine is for a grandchild that I practically raised for four yrs of his five years of life. He lived with me more than he has lived with his own parents. but now they have become angry and have snatched him out out my life. This I am sure he does not understand at his age and is wondering where is his Grandma Bo all of a sudden.<br />
<br />

Post Public Comments
Public Comments (52)
Apr 3rd, 2017
Someone from Jacksonville, FL writes:
Because my daughter in law doesn't' like me, she creates drama between my son and I. Makes me out to be the bad guy. This keeping my 1st and only grandchild away from me. She has managed to chase all of his friends and family away. Its all about her and her family, no one else is good enough! My grandchild will be 6 months this month, WE DO NOT KNOW EACH OTHER AND THIS PAINS ME TO NO END. HEARTBROKEN GAM GAM!
Feb 26th, 2017
fredda c. from pasadena, TX signed.
Dec 26th, 2016
Someone from bishop, CA writes:
Its not the parents that wont let me have him or to assert what his best interest is is the way cps said I had no rights then taking me 2 months to find out they broke every law in the book in regards to families. As well as cps basis their suspensions on police officer reports hearsay evidence checks out nothing , including documents to the courts all lies they are social workers with degrees make good salaries they fail to investigate properly lie to your face and is this good behavior like they don't have a spell check on their computers. Laws arent based on suspected phone calls or police officer reports they are based on facts. Where are the attorneys or the judge in that matter not objecting to unfounded hilarous misspelled reports. Where is the lawyer for the child who supposed to be protecting him. This is a county corrupt issue which nobody in the county dares come to help you. U have to seek lawyers who are from miles away or find a class action lawyer to help you. In this county to evict you from your house you have a proof of service filled out and returned to the court as well as an eviction paper stamped with the county seal by removing a child from your home you are served with a warrant with no county seal or court seal and a blank proof of service no date name no address like I said its blank. So what's that saying its more priority to evict someone than it is to take a child. My question is my title is only grandmother why dis it take me 4 mints by going to the library researching the internet when all cps could of done is followed the law ny presenting a letter and procedure of families in child abuse cases. I do have rights and so does every grandmother in this world. We are part of the 5 kInship.
Nov 8th, 2016
lynda m. from lewisburg, TN writes:
It's unfair to both grandparent and child when these rights are taken, they need us as much as we need them! It's unfair these parents don't realize or don't care how much the children hurt from this. Please give us grand parents rights!
Oct 14th, 2016
Diane S. from palm beach gardens, FL writes:
It's so unfair not to be able to see and have a relationship with your grandchildren especially hurtful when you lose your child and then the grandchildren are not allowed be in your life The worst pain
Jan 15th, 2015
Someone from West Henrietta, NY signed.
Jun 30th, 2010
Someone from Stone Mountain, GA signed.
Apr 11th, 2010
Someone from Birmingham, AL writes:
If we (the grandparents) want to be in the childs life, let us. We are the link to your past. If we are not physically, sexually, or mentally abusing your child, let us be a part of his life. Don't hold grudges for the past. Be a better person than that. YOU WON'T REGRET IT IN THE LONG RUN.
Apr 7th, 2010
Someone from Montgomery, AL signed.
Mar 26th, 2010
Someone from Stone Mountain, GA writes:
Grandparents should have rights in reference to their grandchildren!!!!!!!!!!!!