Government Gang-Stalking and Electromagnetic Torture
Messages Sent So Far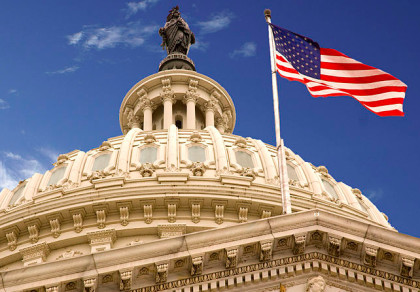 Millions of people across this country including myself are being targeted in various ways by a growing number of covert harassment groups.

I am a Middle Eastern studies scholar with a B.S. in Area Studies of the Middle East and North Africa. I have attempted twice to obtain a Masters degree in politics of the region at a European university in hopes of becoming a college professor and helping the citizens of the U.S. learn about this region in an accurate manor. Unfortunately, I was run out of the country both times. Everyday for 5 years people have been going out of their way to give me a hard time based on my political, religious and personal views about life and the world. They have also created several inaccurate situations in order to discredit me. I was lead to believe that this is a county that prides itself in allowing its citizens to have their own opinions and beliefs.
The oddest portion of this is that as they harass me through their mobbing techniques, or ?gang-stalking? and their electromagnetic gadgetry they have constantly attempt to recruit me to work for the government. I personally cannot take any more of what has been happening to me. They use an electromagnetic torture device on me causing me constant physical pain. They have tapped my phones, my computer, a tracking device and listening equipment in my car as well as listening and video equipment in every home I have lived in over the past 5 years. I have not had one second of privacy for as long as I can remember. I am positively aware that some citizens are told to do or say random things around me, but that they are not fully aware of why they are placed there or for what reason they are participating. Hence the governments way of using mobbing techniques to harass me with innocent people. It is obvious that taxpayer dollars are being wasted on this.
A method that will help possibly bring hundreds to thousands of people forward to speak of their limited knowledge about this would be to post articles in the newspapers as well as in the national news media. Help bring to the surface the rogue elements of our government that should be there to protect us and not torture us. I have met several character?s in the past 5 years that were placed around me to watch me or in most cases to question me to talk about the past, present and my future plans. A key few have even admitted to having government ties while I lived in Virginia and London, the two places that had the most activity and preparation. I need retribution and I have to know that all the people directly responsible with the decision making of this event either face prison time or at the least have their careers taken from them. Someone needs to make sure that this does not happen to another American again. This entire event is an obvious result of ignorant people not being able to make unbiased decisions having access to unlimited power without a concern for civil and human rights. This could be


Post Public Comments
Public Comments (854)
1 day ago
Paul M. from Vancouver, WA writes:
I don't care what anyone thinks ! I am being talked to 24/7 365 days a year ! with no phone or computer ! no Wi-Fi ! These people where my neighbors In Molalla OR ! 121 W. Heintz st. Ther names are Don and Janet Woodward ! Also Patti whitmore ! Richard Blake( AKA WOODWARD )Danial Blake( AKA HUTCHINGS) they have other family members in them area ! Like cyber bullying ! Ruined my life !( KILLING ME) they are rapist , thives and murderers ! This is all over Portland OR ! woman are being raped by everyone ! M.o.c.a technology Belkin wifi. Broadband cable, smart phones ETC... I don't trust your website, but I live in a world where weak people sit in there bed rooms and at libraries and steal and rape U.S. Citizens ! so do what you want with info !! These Idiots deserve nothing but a death sentence !! Come get me ! Let me see your face !! LOL !! your the weakest people in the world and your nothing but criminals !! I 've met some of you ! and your so weak you hide what your doing because you no what i'll do to you ! keep hiding !!! LITTE BOYS !!
2 days ago
LYNN N. from Saint Paul, MN writes:
DEAR PRESIDENT TRUMP, Please stop the use of DEW, Microwave Weapons and Electromagnetic Torture NOW! I fled MN only to have these CRIMES follow me to TN where my daughter and 3-year old grand daughter live! These weapons have endangered my precious grand child's life! While I was being 'cooked' by microwave weapons, my 3-year old grand child fell asleep on couch next to me and her little foot was being directly hit by microwave weapons! Also, should these weapons murder me, do you not think this will traumatize this little child for life?!!!! My daughter is completely self supporting. She relies on NO government programs whatsoever! WHY does she deserve to lose her mother through a sanctioned murder program of her government?!!! Stop this INSANITY!!!! THIS IS NOT AMERICAN!
May 17th, 2017
Janine B. from Glen Head, NY writes:
I am an American and this organized gang stalking electronic, Microwave and Radiation torture is happening to everyone exspecially people who are single and elderly people! Google ( Stop E.G. ) THIS CURROPTION HAS TO STOP! THOUSANDS ARE Victims AND DO NOT KNOW IT! ORGANIZED GANG Stalking ELECTRONIC, microwave and Radiation HARRASSMENT HAS TO STOP IMMEDIATELY AND NOONE HAS THE RIGHT TO INVADE PRIVACY AND TORTURE AND KILL INNOCENT PEOPLE! The victims NEED good medical care and victims should get compensated for this inhuman torture!
May 17th, 2017
Janine B. from Glen Head, NY writes:
PRESIDENT DONALD TRUMP PLEASE HAVE THIS CURROPTION STOPPED IMMEDIATELY INNOCENT PEOPLE ARE SUFFERING AND THESE CRIMINALS ARE RUINING FAMILIES AND CHILDREN LIVES! THESE Criminals KEEP RECRUITING People TO HIDE THERE CRIME! PLEASE GOOGLE: ( STOP E.G. ). EDWARD SNOWDEN WAS TRYING TO TELL THE AMERICAN PEOPLE ABOUT THIS CURROPTION ON SPYING , and WORSE, THESE Criminals ARE TORTURING AND KILLING INNOCENT PEOPLE IN AMERICA! PLEASE HAVE THIS INVESTIGATION TO GET THESE Criminals JAILED! NO HUMAN Being SHOULD EVER BE EXPERIMENTED ON TORTURED OR KILLED! THESE Criminals ARE EXPERIMENTING ON THOUSANDS OF INNOCENT PEOPLE IN THERE OWN HOME WHILE THEY SLEEP BY INVISIBLE DIRECT ENERGY WEAPONS THAT IS MICROWAVE, ELECTRONIC AND RADIATION THIS IS EXTREMELY Painful AND RUINING PEOPLES HEALTH! THIS IS SO CURROPTED THAT THEY EVEN TRY TO GET DOCTERS INVOLVED IN THIS CURROPTION! WE NEED THIS CURROPTION STOPPED IMMEDIATELY AND EVERY HUMAN BEING HAS A RIGHT TO HAVE GOOD MEDICAL CARE! ALL VICTIMS SHOULD BE COMPENSATED AND GET GOOD MEDICAL CARE!
May 17th, 2017
Janine B. from Glen Head, NY writes:
Please President DONALD TRUMP PLEASE STOP THESE Criminals NOW they are torturing and killing innocent people! GOOGLE STOP E.G. THIS IS ABOUT EDWARD SNOWDEN Was trying to tell the American people about this illegal spying and this gang stalking electronic HARRASSMENT and spying going on in America m!
May 16th, 2017
Janine B. from Glen Head, NY writes:
PLEASE PRESIDENT DONALD TRUMP PLEASE HAVE THESE ILLEGAL Programs STOPPED IMMEDIATELY! CONTELEPRO COPS PROGRAM, MKULTRA EXPERIMENTAL PROGRAMS AND ANY OTHER Illegal Programs HAVE TO STOP IMMEDIATELY! THIS IS AMERICA AND WE HAVE A CONSTITUTION! NO HUMAN BEING SHOULD BE TORTURED LIKE THIS! THIS IS SO EVIL! RIGHT NOW IM IN MY OWN HOME AND I FEEL ENERGY WEAPONS COMING FROM THE LEFT OF MY HOME, The left side of my home is an x- police officer and I caught him a few times in his window using ENERGY WEAPONS ON MY FATHER AND I! I am a victim of SERVERE ENERGY WEAPONS SINCE 2013! THESE CRIMINALS ARE GOING TO PAY FOR MY HEALTH PROBLEMS AND ALL THE VICTIMS HEALTH PROBLEMS WHEN EVERYTHING COMES OUT IN THE OPEN ABOUT THIS HORRIBLE CRIME GOING ON IN AMERICA!
May 11th, 2017
Someone from Coventry, CT writes:
This program is hurting innocent people and must be stopped.
May 8th, 2017
Janine B. from Glen Head, NY writes:
There is Radiation coming into my home! STOP THIS CRIME IMMEDIATELY
May 7th, 2017
Someone from Pompano Beach, FL writes:
I am pretty sure I was/am a TI. My life started to crumble 7 years ago. After surviving a poisoning of Barium, Antimony and Copper, I started to assemble events and felt the last year had escalated to a point that I felt the people in my life were organized and executing a final systematic attack, perfected by my successes against past attacks. The last one should have ended with my suicide. To me, it looked like Zersetzung and that is how I found the term Organized Gang Stalking. For those of us who feel that we are TI's, to find a world of people and videos and petitions that detail our suspicions and experiences that everyone in our lives looked at as an example of us losing our minds, it is a relief! To watch the number of views and likes and responses increasing at a fast rate in 2017 is horrifying. I still don't know who was targeting me. I don't think I will ever know. One possibility might be correct. Training. I live in a communal type environment. The very nature of my place allows for strangers to come and go as they please. It is perfect to send people to hone their skills, to be team leaders and see results and the TI's responses in real time. Does this sound realistic? Has anyone else come to this conclusion?
May 6th, 2017
daniel r. from Henderson, NV writes:
the people that are doing it to me are some lowsy bands******heads,named hed pe and twisted,their bout murder dispare and sufing in my life please trump help us all