Government Gang-Stalking and Electromagnetic Torture
Messages Sent So Far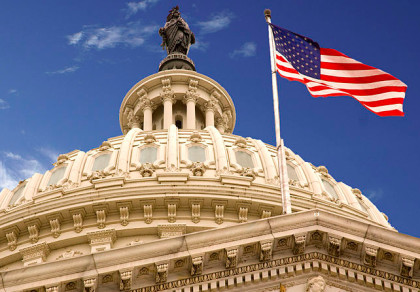 Millions of people across this country including myself are being targeted in various ways by a growing number of covert harassment groups. <br />
<br />
I am a Middle Eastern studies scholar with a B.S. in Area Studies of the Middle East and North Africa. I have attempted twice to obtain a Masters degree in politics of the region at a European university in hopes of becoming a college professor and helping the citizens of the U.S. learn about this region in an accurate manor. Unfortunately, I was run out of the country both times. Everyday for 5 years people have been going out of their way to give me a hard time based on my political, religious and personal views about life and the world. They have also created several inaccurate situations in order to discredit me. I was lead to believe that this is a county that prides itself in allowing its citizens to have their own opinions and beliefs. <br />
The oddest portion of this is that as they harass me through their mobbing techniques, or ?gang-stalking? and their electromagnetic gadgetry they have constantly attempt to recruit me to work for the government. I personally cannot take any more of what has been happening to me. They use an electromagnetic torture device on me causing me constant physical pain. They have tapped my phones, my computer, a tracking device and listening equipment in my car as well as listening and video equipment in every home I have lived in over the past 5 years. I have not had one second of privacy for as long as I can remember. I am positively aware that some citizens are told to do or say random things around me, but that they are not fully aware of why they are placed there or for what reason they are participating. Hence the governments way of using mobbing techniques to harass me with innocent people. It is obvious that taxpayer dollars are being wasted on this. <br />
A method that will help possibly bring hundreds to thousands of people forward to speak of their limited knowledge about this would be to post articles in the newspapers as well as in the national news media. Help bring to the surface the rogue elements of our government that should be there to protect us and not torture us. I have met several character?s in the past 5 years that were placed around me to watch me or in most cases to question me to talk about the past, present and my future plans. A key few have even admitted to having government ties while I lived in Virginia and London, the two places that had the most activity and preparation. I need retribution and I have to know that all the people directly responsible with the decision making of this event either face prison time or at the least have their careers taken from them. Someone needs to make sure that this does not happen to another American again. This entire event is an obvious result of ignorant people not being able to make unbiased decisions having access to unlimited power without a concern for civil and human rights. This could be <br />
<br />

Post Public Comments
Public Comments (881)
Nov 21st, 2017
Someone from California City, CA writes:
We need to organize, petition the U.S. Government against this unlawful practice against us, violating our Constitutional rights, our Bill of Rights and our Civil Rights!!! We need to sue there &*() off!!! These people need to have stiff sentences and go to jail or put to death for crimes against innocent American's paid for by the U.S. Government. All the laws that our Congress has made are being broken by these Secret Service Agency's. They have not only violated every code in regards to home ownership, weaponized cars and appliances but slow kill murder on us and invasion of our thoughts. These people should be lynched up for all the world to see.....This is SLAVERY at it's highest mark. Even the Perps don't know they are slaves.
Oct 23rd, 2017
Rosemeka W. from Maryville, IL writes:
Oct 17th, 2017
Someone from Buffalo, NY writes:
Government uses this torture techniques on certain people; mostly black females as gunea pigs. It is also used as a gift for perverts mostlh men, the same as black female slaves were used as sexual play things. Gov agencies ie FBI , CIA and Law Enforcement are given the equipment to use as they please to invade the privacy; destroy the bodies and KILL ENTIRE FAMILIES FOR THEIR OWN EDIFICATION OR DESIRES. These same agencies give this equipment to NEIGHBORS, FREINDS AND WHOEVER ASK FOR IT TO PROVIDE THEM ACCESS AND INVASION TO OTHERS BODIES. They have equipment that they emplant devices to THOUGHT READ, SAME AS USED FOR PILOTS SO THAT THEY CAN ANTICIPATE AND KNOW EVERY THOUGHT EVERY PLACE, EVERY PRAYERS AND EVERY PRIVATE SPOKEN WORD AN INDIVIDUAL MAKES. ALL OF THIS IS GIVEN TO THE PUBLIC, SOMETIMES WHOLE CITIES AND COUNTIES, PROB PEOPLE ALL OVER NATION & WORLD. I DO BELIEVE CERTAIN PEOPLE IE PRESIDENT, SOME MEMBERS OF CONGRESS KNOW EXACTLY WHAT IS GOING ON AND IS USING THIS EQUIPMENT TO MONITOR THEIR OPPONENTS. There is no personal privacy for somel WE ARE THEIR SLAVES AND THEY USE MEDIA TO MISDIRECT AND LIE TO NATION TO COVER UP THESE THESE ACTS OF DEPRAVITY AND SEDITION AGAINST OUR CONSTITUTIONAL GOVERMENT. We need to all stand up and let it be know that we are going to uncover them all and bring them to account. THEY WILL NOT ESCAPE.
Oct 13th, 2017
Someone from Suquamish, WA writes:
I live in kit SAP co and its going on 3 years now with this be, I want my privacy back, this is happening on Essex av in suquamish
Oct 13th, 2017
Someone from Suquamish, WA writes:
I live in kit SAP co and its going on 3 years now with this be, I want my privacy back, this is happening on Essex av in suquamish
Oct 13th, 2017
Someone from Suquamish, WA writes:
I live in kit SAP co and its going on 3 years now with this be, I want my privacy back, this is happening on Essex av in suquamish
Oct 13th, 2017
Someone from Suquamish, WA writes:
I live in kit SAP co and its going on 3 years now with this be, I want my privacy back, this is happening on Essex av in suquamish
Oct 13th, 2017
Someone from Suquamish, WA writes:
I live in kit SAP co and its going on 3 years now with this be, I want my privacy back, this is happening on Essex av in suquamish
Oct 13th, 2017
from Suquamish, WA writes:
I live in kit SAP co and its going on 3 years now with this be, I want my privacy back, this is happening on Essex av in suquamish
Oct 13th, 2017
from Suquamish, WA writes:
I live in kit SAP co and its going on 3 years now with this be, I want my privacy back, this is happening on Essex av in suquamish