Government Gang-Stalking and Electromagnetic Torture
Messages Sent So Far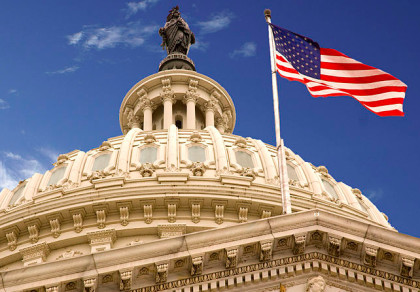 Millions of people across this country including myself are being targeted in various ways by a growing number of covert harassment groups. <br />
<br />
I am a Middle Eastern studies scholar with a B.S. in Area Studies of the Middle East and North Africa. I have attempted twice to obtain a Masters degree in politics of the region at a European university in hopes of becoming a college professor and helping the citizens of the U.S. learn about this region in an accurate manor. Unfortunately, I was run out of the country both times. Everyday for 5 years people have been going out of their way to give me a hard time based on my political, religious and personal views about life and the world. They have also created several inaccurate situations in order to discredit me. I was lead to believe that this is a county that prides itself in allowing its citizens to have their own opinions and beliefs. <br />
The oddest portion of this is that as they harass me through their mobbing techniques, or ?gang-stalking? and their electromagnetic gadgetry they have constantly attempt to recruit me to work for the government. I personally cannot take any more of what has been happening to me. They use an electromagnetic torture device on me causing me constant physical pain. They have tapped my phones, my computer, a tracking device and listening equipment in my car as well as listening and video equipment in every home I have lived in over the past 5 years. I have not had one second of privacy for as long as I can remember. I am positively aware that some citizens are told to do or say random things around me, but that they are not fully aware of why they are placed there or for what reason they are participating. Hence the governments way of using mobbing techniques to harass me with innocent people. It is obvious that taxpayer dollars are being wasted on this. <br />
A method that will help possibly bring hundreds to thousands of people forward to speak of their limited knowledge about this would be to post articles in the newspapers as well as in the national news media. Help bring to the surface the rogue elements of our government that should be there to protect us and not torture us. I have met several character?s in the past 5 years that were placed around me to watch me or in most cases to question me to talk about the past, present and my future plans. A key few have even admitted to having government ties while I lived in Virginia and London, the two places that had the most activity and preparation. I need retribution and I have to know that all the people directly responsible with the decision making of this event either face prison time or at the least have their careers taken from them. Someone needs to make sure that this does not happen to another American again. This entire event is an obvious result of ignorant people not being able to make unbiased decisions having access to unlimited power without a concern for civil and human rights. This could be <br />
<br />

Post Public Comments
Public Comments (865)
Aug 6th, 2017
Dana D. from Lancaster, CA writes:
I feel I have been gang-stalked this year & it has been horrific. PLEASE Trump STOP THE INSANITY!!
Jul 19th, 2017
Kristi Victoria H. from Sacramento, CA writes:
I sent my laptop to the FBI cyber crime unit. I suggest you send your electronics to the FBI and make them deal with these people because it is definitely that level of badness to ones health at this point. Those stalking me had the audacity to leave grafitti several feet from where I sent the laptop, detailing the cost of my car even. My spirituality has helped me despite this idiocity. Gangstalking is a waste of people's time. They have the ability to be honest citizens that write policies instead but they prefer their sadism. Jesus knows my heart. God sees all. The amount these gangstalkers see in any human is so little compared to how much God sees. In Jesus ... My messiah's... name... I thank God that survivors can band together against these sadistic, mindless twerps. They owe me a car and my child.
Jul 9th, 2017
Janine B. from Glen Head, NY writes:
PLEASE PRESIDENT DONALD TRUMP PLEASE STOP ALL THESE ILLEGAL PROGRAMS GOING ON IN AMERICA! All these secret programs are illegal, unconstitutional and criminal activities! WHEN THE US GOVERNMENT VIOLATES THE CONSTITUTION THEY ARE COMMITTING MULTIPLE FELONIES! THERE ARE SO MANY SECRET PROGRAMS GOING ON EVEN CONGRESS IS NOT AWARE OF HOW MANY OF THESE CRIMINALS ARE VIOLATING THE CONSTITUTION! ( THE UNITED STATES CONSTITUTION IS THE SUPREME LAW OF THE LAND IT SUPERSEADS EVERY LAW IN THE UNITED STATES JUSTICE SYSTEM IN THE JUDGEUAL BRANCH ). WE NEED OUT CONSTITUTION BACK IMMEDIATELY OR MORE AND MORE INNOCENT PEOPLE WILL BE HARRASED, AND SLOWLY KILLED BY THESE INVISIBLE DIRECT ENERGY Weapons THAT ARE EXTREMELY PAINFUL NO HUMAN BEING SHOULD EVER EXPERIENCE THIS INHUMAN TORTURE! PLEASE PRESIDENT DONALD TRUMP PLEASE DRAIN THE SWAMP IMMEDIATELY THESE EVIL PEOPLE ARE MURDERERS, THIS IS NOT A NORMAL WORLD WHEN YOUR OWN GOVERNMENT GETS THE VICTIMS NEIGHBORS TO USE ENERGY WEAPONS ON INNOCENT NEIGHBORS AND THE PEOPLE THEY RECRUIT ARE GETTING PAID GOOD MONEY TO DO THIS MURDER ACTIVITIES ON INNOCENT PEOPLE! THE GOVERNMENT IS USING OUR TAX DOLLARS TO PAY FOR ALL THESE ILLEGAL PROGRAMS GOING ON! I believe president Donald TRUMP WILL END THESE ILLEGAL MURDER PROGRAMS IMMEDIATELY AND HE WILL GET BACK OUR CONSTITUTION! Anyone involved in these programs should be jailed and sued for killing and torturing innocent people in there own homes!
Jul 8th, 2017
Joe H. from Orange Park, FL writes:
Walk quite in lonely places and carry a big gun ,It works every time .Gang stalkers need to Die . I have killed a few of them .It is the only way for them to leave you alone.If we kill enough of them someone will take notice . Joe Hunt (C) 2017
Jul 8th, 2017
Someone from Orange Park, FL writes:
My neighbor was gang stalking my family for these perps So I took my .45 over there and waited for this perp neighbor to come out and spy on my family and I ,so when he came out, I threw down on him with my .45 and told him if I ever see him stalking my family and me again I will blow his head off, he don't stalk me no more and now the stalkers are stalking him and he ask for my help to get them off his back and I was much happy to do so .
Jun 27th, 2017
Someone from Hermiston, OR writes:
I live in a community that is over ran by these gangstalkers! It has become a problem for me for the last few years. I avoid it as much as possible and always find myself in the same situation. This last one has gotten to to the point that I can now ficus on bringing them down. It would help if I could have a support group along with leaders in the political arena to help out. Also I want to take a stand against the MK ultra project that is active in the community I live in.
Jun 26th, 2017
Someone from Rosedale, MD writes:
I am also a victim of organized gangstalking. I cannot tell you how much these people have violated my personal and career life. At first, I thought that I was targeted by my employer (federal government agency in D.C.) but then realized the following didn't occur until after I met a Baltimore County Government Official online. My employment was instantly destroyed by workplace mobbing and ongoing lies behind my back that I cannot prove. I was severely bullied and harassed, not to mention blacklisted. A year later microwave beams were attached to trees outside of my home by drones. I was confused as to who, what, or why soneone would want to seek revenge on me. A silver flat antenna was mysteriously placed behind my parent's home. It belongs to Verizon, which we do not have and even asked them several times to remove it, but they would not comply. We are not their customers so why is it behind "our" home, and if you drive around my entire community, you will not see it around anyone else's home. It was placed there out of evil intent and its being used by the government to attack my family and family and I with radiowaves. Then thereafter drones started to attack me at night, mainly aiming at my kidney area. My legs have cellulite and my skin is aging because of the electronic harassment. Theres so many frequencies around my bed that I cannot sit or lay on it without getting burned. Hotspots were created so that the cars that pull up can use thsee frequencies to attack my body and brain waves. (Sometimes they follow me to public places such as a health care provider to use their handheld device's on me in order to control my thinking and emotions or maybe to inflict pain.) Random people stop and collect personal data from various homes including mine. This has been brought to the attention of the police but no activity on their part. Each time we plug in our router to get online, a line of cars rush down the street and pull up in front of my home to collect data. Isn't this illegal? I am athe a standstill for no reason whatsoever. They have already destroyed my career now they are aiming at my health because the government wants to secretly remove undesirables. I also have people lying to potential employers, possibly law enforcement agencies or paralegals. My neighborhood is slammed with ongoing traffic, noise in the wee hours of the morning, I'm blacklisted from jobs government and private but I don't know why because I was a good employee with extremely high ratings plus the agency said on my SF 50 that I'm eligible to come back. The unwanted break in criminals have stole federal government papers from my pervious job and they still come in here after 2 years stealing things, attacked by electromagnetic waves, 4 computers destroyed, cars tampered. There are several people, groups, cults, police involved. They have no remorse. Their goal is to destroy because their blood brothers told them to do so.
Jun 15th, 2017
Micah K. from Ennis, TX writes:
About a year ago I moved to a certain city outside of a well known metropolitian. I have security background and began to notice certain vehicles following me in certain times of the evening. As I began to meet more people , more vehicles would following me. 1st I thought it was a law enforcement agency of some sorts then as time grew, so did the 24-7 surveillance from these color coordinate stalkers. A little less than a month ago was when I discovered I was a target of " gang stalking ". Of course, some friends & family would not believe me but some did. However I'm seeing how these " stalkers " are actually helping me overcome the fear of man in my life. In other words, years of drug abuse & befriending interesting characters despite going against ones conscious can do something to an individuals self - esteem as well as image. The instruments of Northern American rehabilitation services have not been a success for persons of my caliber or makeup. Hence, this could be a reason for the introduction of " gang stalking " into our lives. I understand how my view on this topic may sound distorted or warped but if the U.S. government is for their people and not against, and this country was founded on Christianity and biblical principles , then why not go to extremes as this to re - calibrate talented and gifted individuals who lack motivation to truely obtain the greatness God has purposed for them and be contributing to the American society and culture. As the habitual backslider who is saved by Grace, I accept this gift for I know everything that comes @ me must go through the hands of God, first.
Jun 15th, 2017
Someone from Austin, TX writes:
I'm a victim of Organized Gang Stalking. I have been stalked for over 13 yrs. the Stalking first started not long after I help to get a Congressman to Change his vote. A man come to my house handed me a brochure it stated he was running for congress his name ? White. I think he was a fake he ask me if my name was Becky Lynn. He wasn't even dress professional. It was odd. That when the nightmare started with Organized Stalking and 24 hr. Day the my neighbor would Blair the radio all night and all day.
Jun 7th, 2017
Amanda J. from Eutawville, SC writes:
Stop electronic gang Harrassment in Orangeburg and Calhoun Counties in South Carolina