Give Lifers With Possibility Of Parole Their Release Dates
Messages Sent So Far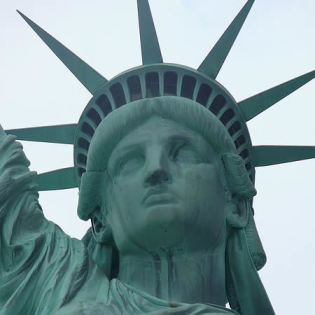 it is time for us to all take a stand for prison inmates with life sentences. we always talk about how the prison system is there to rehabilitate criminals. the department of corrections along with the parole board has decided that in order to be eligible for parole you have to complete certain requirements. the first requirement that the actual time that the prisoner received has been completed. during this time, the prisoner have to also be a model inmate. The inmate must also show remorse for his crimes. the inmate should also take self help classes for any substance abuse issues. The inmate also should take advantage of any educational courses offered to learn marketable job skills. <br />
<br />
the question should now be asked, what else can they do to make themselves eligible for parole? after completing all the requirements said above, the inmate should be allowed to get a parole date. this is not taking place. something needs to be done. Lifers are not getting a second chance like they should.
Post Public Comments
Public Comments (1,270)
Jul 29th, 2017
Someone from San Miguel, CA signed.
Jul 26th, 2017
Someone from San Bernardino, CA signed.
Jul 12th, 2017
GRISELDA N. from Los Angeles, CA writes:
MY HUSBAND DESERVES A SECOND CHANCE HE WAS 17 HIS UNDER SB 260 HE IS NOW 45 YEARS OLD AND A CHANGE MAN HE DESERVES A PEROLE DATE
Jul 11th, 2017
Shaunta R. from Sacramento, CA signed.
Jun 30th, 2017
Nancy L. from Inglewood, CA writes:
My husband TMY LWS Committed a life crime at the age of 19 Half of his life has been spent in the California State prisons . I believe he was given way too much time considering he was still a teen and the hallmark features of youth should have been great weight in his case and sentencing fortunately sb261 passed and he falls into it in every aspect of the law this law should help my husband and many others get a chance at parole Ang get a youth offender hearing instead of a regular board hearing making the commissioners give great weight on the youth features at the time of the crime . We need to be a voice for our love ones and bring awareness to the California parole process for lifers a lot of people are not educated on the issue education is the key for us to make a difference and stand by our love ones against the Un justice in California parole board process I support bills Sb260, Sb261, And the new proposed bill that will extend the sb261 youth offender law to 25. Yrs. Of age
Jun 24th, 2017
justice i. from Savannah, GA writes:
Its time for people to come together and protest in front of the Parole Board in every city that has one. And demand release, changes, and new policies for the men and women serving Life sentences that have been incarcerated as juveniles. Tried as adults and have been in prison 25-30+ years well over half their lives. And yet have been given a second chance. While those who were adults and convicted of child molestation and other heinous crime are being released at a fast pace that they become repeat offenders.
Jun 15th, 2017
Kimberly S. from Stockton, CA writes:
My husband qualifies under SB 261. He was 22 when he committed his crime and received 15 years to life, he is now 45. My husband didn't even get a first chance at life with his upbringing, he at least deserves one now. He attends groups, reads self help books I send him, has obtained numerous certificates, and is working hard to come home. The youth offender bill gave him hope, this would bring him home.
Jun 11th, 2017
Marticia T. from Mount Airy, GA writes:
WHEN A LIFER COMES UP FOR PAROLE: THE BOARD SHOULD LOOK AT THE INDIVIDUAL NOT THE SENTENCE. BECAUSE THE PERSON WHO WALKED IN THE DOOR OF PRISON CHANGES TO BETTER THEMSELVES TO RE ENTER SOCIETY. BUT THE BOARD USELY LOOKS AT FILE AND NOT THE PERSON. MOST WOMEN ARE LOCKED UP IN SELF DEFENSE FOR THEMSELVES OR THEIR KIDS. YOU HAVE SOME LIFERS LOCKED UP BECAUSE THE COULD NOT AFFORD AN ATTORNEY WHO WOULD PROBABLY DEFEND THEM IN COURT. A LIFER IN PRISON ARE USUALLY THE ONES THAT HAVE THE BEST CONDUCT BEHIND THE WALLS. I SPEAK FROM EXPERIENCE BECAUSE I WAS A LIFER IN GA. SOMEONE SAW HOPE IN ME I HAVE BEEN OUT FOR 4 YEARS AND I WOULD LIKE TO SEE MORE WALK OUT THE GATES FOR THE SECOND SECOND CHANCE.
May 23rd, 2017
Someone from Salinas, CA writes:
When lifers do their time , and show they can go back to society and have shown they are sorry... i truly believe everyone should be given a second chance...prison life is not good ..we are humans and we make costly mistakes and it could happen (going to prison) to any family believe it or not ....so PLEASE consider this and give these men and women doing life an opportunity for a second chance in life
May 17th, 2017
Anita S. from Ontario, CA writes:
My mom is a victim of rap and no a lifer for over 25yrs. Lord please get her paroled she has done everysingle thing they ask of her and still keeps beeing denied just not fare at all. Lord please help