Give Lifers With Possibility Of Parole Their Release Dates
Messages Sent So Far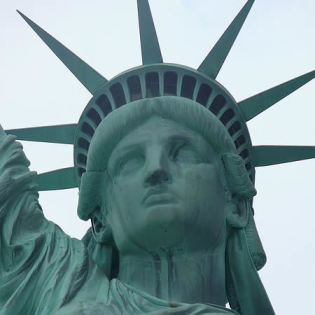 it is time for us to all take a stand for prison inmates with life sentences. we always talk about how the prison system is there to rehabilitate criminals. the department of corrections along with the parole board has decided that in order to be eligible for parole you have to complete certain requirements. the first requirement that the actual time that the prisoner received has been completed. during this time, the prisoner have to also be a model inmate. The inmate must also show remorse for his crimes. the inmate should also take self help classes for any substance abuse issues. The inmate also should take advantage of any educational courses offered to learn marketable job skills.

the question should now be asked, what else can they do to make themselves eligible for parole? after completing all the requirements said above, the inmate should be allowed to get a parole date. this is not taking place. something needs to be done. Lifers are not getting a second chance like they should.
Post Public Comments
Public Comments (1,262)
May 23rd, 2017
Someone from Salinas, CA writes:
When lifers do their time , and show they can go back to society and have shown they are sorry... i truly believe everyone should be given a second chance...prison life is not good ..we are humans and we make costly mistakes and it could happen (going to prison) to any family believe it or not ....so PLEASE consider this and give these men and women doing life an opportunity for a second chance in life
May 17th, 2017
Anita S. from Ontario, CA writes:
My mom is a victim of rap and no a lifer for over 25yrs. Lord please get her paroled she has done everysingle thing they ask of her and still keeps beeing denied just not fare at all. Lord please help
Apr 5th, 2017
Angelina G. from Salinas, CA signed.
Apr 3rd, 2017
Mercedes E. from Perris, CA writes:
I strongly believe lifers should definitely get a second chance. lifers have family & kids that would love for them to be apart of their lives & to be able to be around the family. No kid nor family members should have to be without them.
Apr 1st, 2017
Someone from Phoenix, AZ signed.
Mar 29th, 2017
Suzi B. from Hephzibah, GA writes:
My brother has been incarcerated for 25 years, he keeps getting denied parole. He has learned skills while inside and he has met all other requirements for receiving parole date. He is a model inmate! Yet he has been denied 5 times! I pray he is given a 2nd chance to live his life on the outside of prison walls. He was young 19 when incarcerated and has learned and received the help he needed. He has grown through these years and deserves this chance to live his life out of confines. Hope this petition makes a difference!
Mar 28th, 2017
Crystal K. from Sandersville, GA writes:
My brother has been set off 5 times in the past 25 years and the only reason sited is "the seriousness of the offense" - which is evidently the go-to reason for denying parole. He has done everything he knows to do and is close to losing hope of ever having a second chance. I hope and pray this petition can make a difference.
Mar 28th, 2017
Someone from Los Angeles, CA writes:
I strongly believe lifers who have served there minimal sentence should be given a date for a second chance. everyone makes makes once they've served the minimal they should get that. That life in there is so horrible for them. PLEASE PLEASE PLEASE CONGRESS GIVE THEM A SECOND CHANCE..
Mar 28th, 2017
Kimberley V. from Perris, CA signed.
Mar 28th, 2017
Alva S. from Orland, CA writes:
With the new props taking effect, I think the inmates that are serving a extended sentence for crimes that are now considered "nonviolent" should have their cases reevaluated. Everyone deserves a second chance.