Give Felons The Right To Join The Army/Military
Messages Sent So Far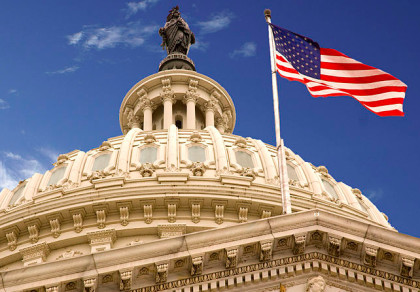 I am asking congress to support letting felons into the army/military. I think that if someone has proven to change there ways in life and be a role model citizen then there is no reason to not let them join. This is descrimination against USA citizens. These people are trying to better there life and that is what the USA stands for.


Post Public Comments
Public Comments (3,982)
Apr 21st, 2017
Eli R. from Lewiston, ID writes:
Ive wantes to serve my country since i was in the 6th grade. Didnt graduate high school but got my GED. I went down a dark road in my late teens early twenty's and now have 3 felonies on my record for stupid thing like stealing when i was intoxicated. I served my time and have changed my life and now work for a multi-million dollar pest control company which is amazing but there is still that desire in my heart that i felt when i was a child, a willingness to lay my life down to defend my, our, people. I would do anything to be able to get into a military service and do anything for our people.
Apr 19th, 2017
DAVID D. from Boyertown, PA writes:
I've made more than a few bad decisions 20 yrs ago. Since then I've raised a current CBRN, as well as two other loving, strong, and respectful sons. I need to set an example of service to them, but I'm denied military service because of my background. I was raised in foster care and then adopted. Always felt the need to belong, and as a adolescent made dumbest moves to impress people. Hindsight is 20 20 here. I never knew self worth. I spent the last 20 yrs playing catch up in life after serving my debt for being an*****hole. As a man, I've excelled at whatever endeavor I set out to accomplish, as well as learned the importance of togetherness and how to execute the role of a subordinate. I only ask now for a waiver from my younger mind and past offenses to serve my country, especially at this time.
Apr 18th, 2017
Nicholas T. from Bolingbrook, IL writes:
Criminals are some of the smartest people in the world.... why would you not want to give them a chance to be on your side...? Send me on the front lines I don't care.. just don't limit me with a felony,, when I'm completely harmless unless instructed by my country... some of these cops on the streets are clueless and do more harm to these teenagers then help them because they just really don't know... and are taught by the book... this is 2017 the book has been proved to have errors, just like a human, but I'm a True Believer that they can be fixed too...! #felontryingtodogoodthings
Apr 17th, 2017
Elijah C. from Omaha, NE writes:
If it's not violent, it should be looked at more open minded.
Apr 17th, 2017
Elijah C. from Omaha, NE writes:
If it's not violent, it should be looked at more open minded.
Apr 17th, 2017
Michael Q. from Ogden, UT writes:
I want to fight for my country and people I owe that to them for being so called bad WHICH I was but I'm not now and I sit back and watch what's going on and it ****es me of to see this stuff and I can't do anything I want to help them I want to fight our enmities I have no kids nothing to loose and my countrymen are fighting and have kids and family they should be home watching a game playing with them not wondering if a air strike is coming in hot! Basically sorry I went off kinda but I want to help my people and countryman I want to turn over a new leaf I want to help
Apr 16th, 2017
Marquize P. from Riverside, CA writes:
As of today am 22 years old may,2013 I was convicted and charged for a armed robbery charge the biggest mistake of my life which took place only a couple months after turning 18. Previously I was also apart of the juvenile justice system and for that reason, going through those experiences being 15 and sleeping at a park, 17 down the street from my own home with no option to enter, I wanted success. My way of attaining success was. Joining the military, I knew I didn't know what life was, I didn't have a father raised by a mom had 5 sister, hell I didn't know how to be a man. I knew my next step was joining. Unfortunately, as soon as I turned 18 I was OFFICIALLY homeless mom had my bags packed so I had no choice but to go. I ended up in Hollywood, CA in a shelter and later was kicked out due too reports of smoking inside the building, although, I was innocent, they saw it fit to remove everyone from the program because they couldn't pinpoint the culprit. Longstory short it was over I had absolutely nowhere to go I slept on the side of a freeway and religiously sought jobs outside of Home Depot so I didn't have to succumb to being a their, or gangster. One day I was hanging out with somebody drinking beers..linearity short they came up with a plan to rob someone and I agree to go with. I was h only person caught.(Period) This is the only thing I regret doing in life. Not just because of the fact I got caught and am steadily experiencing the backlash of the crime, but for the victim, an innocent person who worked hard to get what they had only to be stolen by somebums. Since then I have not touched a damn thing that doesn't belong to me. I completed a 1year rehabilitation program and then by choice went into another rehabilitation facility afterwards. I went back to get my highschool diploma, EMR certification, and medical assistant certification. I have a wall full of accomplishments. But still have nothing to show. I feel like allowing felons in military would not only allow people like me to give back bit also teach us how to live life. How to love the hell out of your neighbor because that's all we got. To be a man. It would give us a restart and benefit society. Would you rather have a felon fighting for your country or a good spot on the freeway panhandling your change? Would you rather have a felon stressing on the fact he can't get a job or happy because his job is to serve every man woman and child he has possibly brought harm to. Give us a chance. Give me a chance? What more do you ask???...
Apr 16th, 2017
Dustin V. from Knoxville, TN writes:
I too would like to see a more open mind when it comes to felons trying to get into the military. I have only been in trouble once in my life and that was when I was 18. I've spoke to a recruiter for every branch and only the USMC would talk to me and let me apply however I was still not give wavers and it's been 11 years since my one crime.
Apr 15th, 2017
John S. from Phoenix, AZ writes:
Let's Give Our Fellow Americans Another Chance At Success Congress, Service Is A Duty, Honor and Commitment, Let's Make America Great Again.
Apr 15th, 2017
John S. from Dallas, TX writes:
Let's Give Our Fellow Americans Another Chance At Success Congress, Service Is A Duty, Honor and Commitment, Let's Make America Great Again.