Free charity cars
Messages Sent So Far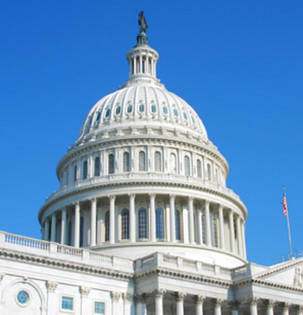 There are many people suffering all over the US some hit by the economy, disabled,sick,abused,homeless,some lost everything, and they all need help, and a second chance in life.We need to get this country out of it's all time high of poverty, unemployment, and families living on the streets.We are asking that each state donate seized vehicles to freecharitycars.org,so that our citizens can go back to work, can get the sick to their doctors appointments, the disabled can have a vehicle that is wheelchair accessible., and that we can all rise above what this hard hit from the economy has done to this country.We need our lives back.


Post Public Comments
Public Comments (2,083)
Mar 24th, 2017
Ricky D. from Escalon, CA signed.
Mar 24th, 2017
Ricky D. from Escalon, CA signed.
Mar 8th, 2017
Maria A. from Warren, MI writes:
Please i need help im on ssi disability and im on a fix income i cant afford to buy one i need help to get a car cuz i really need one to go back and fourth to the doctor im tited of always having to bother them to take me ever whete so please help me
Mar 3rd, 2017
Someone from New Rochelle, NY signed.
Jan 10th, 2017
Donny B. from Tampa, FL writes:
HI my name is Donny & I am disabled due to not having any toes on my right foot & I have bad eye sight.I total my car that I used to go to my doctors & now I have to ask people to take me.
Dec 30th, 2016
Rachel C. from Folkston, GA writes:
Hi my name is Rachel I'm disabled and I need a vehicle to get back and forth to the doctors I go to about $6 right now and one of them every week and I can't depend on my family because half of them don't have a vehicle and once you do they work if anybody can give me advice on how to apply I'm very grateful thank you
Nov 30th, 2016
Michael C. from Jefferson City, TN writes:
https://www.gofundme.com/2qgy87tk
Nov 26th, 2016
Angel F. from Demorest, GA writes:
Hey my name is angel I have a 6 month old and i work and I pay my rent I have been using my grandmothers car to get back in forth but she needs her car back I need a car to go to work so I can keep my home
Nov 17th, 2016
Someone from Tulsa, OK writes:
I am trying to find a way to get help getting a vehicle for my family and I, due to the fact that I have multiple health issues which include MS, 9 herniated disc, scoliosis, thyroid issues and torn ligaments in knee. And have to get to the doctors office often but with no vehicle am unable to. Family isn't willing to help ever since my mom passed. And I'm fighting for disability and have been trying for 2yrs. And husband had a accident that caused a broken foot so he is unable to work for the time being. Should be going back in January. We do have 3 children and we aren't able to do anything with no vehicle and no help from family. Please if someone can help we would be so greatful
Nov 10th, 2016
Alicia H. from Albuquerque, NM writes:
Hi my name is Alicia and I am receiving ssi for my disability and I am a stay at home mom because I am a single mother with no help at all my kids fathers left them and I have really low income and its hard for me to take my kids in the city bus everywhere I have a 6 month old and a 2 year old plus what am I suppose to do in the winter so please if you can help me i really appreciate it god bless have a nice day