Forgive all student debt accrued through the University of Phoenix
Messages Sent So Far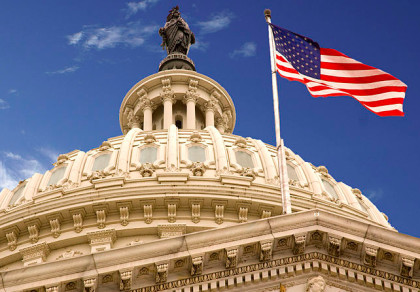 University of Phoenix is a for profit school that has profited on the backs on lower-middle class citizens looking to get a higher education to provide for their families. UoP also takes advantage of veterans seeking a higher education.

Their school is NOT accredited and potential employers laugh at these degrees. Students come out of that school with crushing debt and a useless degree.

I am asking Congress and the White House to forgive all student debt accrued through the University of Phoenix and either shut this school down, or hold them to much more stringent academics before allowing 1 more cent of money to be granted to a potential UOP student for tuition.
Post Public Comments
Public Comments (6,688)
2 hours ago
Andrea S. from Draper, UT signed.
10 hours ago
Edith M. from West Palm Beach, FL writes:
I am in debt over my head with this , they have lied the whole while when I was attending UOP . I owe almost 65,000 due this school. I have not found work in my field which I supposedly got a AA degree in Health Administration-Medical Records. It really hurts because I cannot even afford to repay my student loans because I don't have a great deal of income coming in to suppose, where am am I to get 600 extra dollars from monthly to pay my loans off with this school. I have so much regrets, but I'm going to look to the light praying something will come quick. I agree with everyone we need to take a stand to prevent them from damaging others.
2 days ago
Jessica from Glen Burnie, MD writes:
I have an AA in Accounting from University of Phoenix it was suppose to continue to the BA as an accelerated program. I work for a state agency answering phones and asking customers to please pull a number and have a seat! I was lied to tremendously about job placement after completion of my program. I was lied to about the view of this college to be the same as Harvard or Oxford. Only to find I was completely on my own with finding a job, I cannot place this degree on my resume as its frowned upon. I am 60,000 in debt because they forced me to take out way more financial aid then was needed to complete the classes. I thought going to a university I would actually get the same degree as someone who attended University of Maryland and such. I have went to numerous accountants and asked and they have stated when seeing UOP they automatically assume that the person cannot add two and four to make six, they feel it is not a legitimate program of study and current accounting practices. I am in over my head I only make a quarter of what I owe for something I cannot even use or pay on!
2 days ago
Someone from Baytown, TX writes:
Same as others. Medical degree but can't use it... $75k in debit
Jul 20th, 2017
Someone from San Diego, CA signed.
Jul 19th, 2017
Jason N. from Boise, ID writes:
$60,000.00 debt. No job. I agree with everyone else- Employers do not consider my Degree as being valid, and either smile, or laugh when my education is mentioned during interview.
Jul 18th, 2017
Rhonda G. from Dallas, TX signed.
Jul 18th, 2017
Tennile M. from Newark, DE signed.
Jul 18th, 2017
Someone from Hiram, GA writes:
Employers do not consider UOP a legitimate university! I've been told some companies toss resumes in the trash that has a degree listed from this school. Debt: $45k!!
Jul 17th, 2017
James L. from Hurt, VA signed.