Forgive all student debt accrued through the University of Phoenix
Messages Sent So Far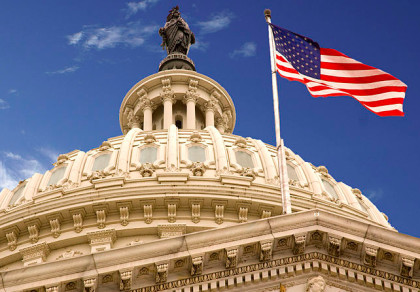 University of Phoenix is a for profit school that has profited on the backs on lower-middle class citizens looking to get a higher education to provide for their families. UoP also takes advantage of veterans seeking a higher education.

Their school is NOT accredited and potential employers laugh at these degrees. Students come out of that school with crushing debt and a useless degree.

I am asking Congress and the White House to forgive all student debt accrued through the University of Phoenix and either shut this school down, or hold them to much more stringent academics before allowing 1 more cent of money to be granted to a potential UOP student for tuition.
Post Public Comments
Public Comments (6,563)
35 minutes ago
Someone from Rupert, ID writes:
I was told I would earn $60,000 per year with my MBA online degree. I have not been able to get a job in the field my degree was in. I graduated in 2009, but have been unemployed since 2006, and having a tough time paying back my loans. I was definitely lied to by their recruiting statements.
7 hours ago
Someone from Halethorpe, MD writes:
This so called school is a joke. I went there 1999 to 2003 thinking it would help me obtain a better job..graduation was 2003 with a B.S. of science in Business Management . Sorry I went for the hood it did me.
Apr 26th at 6:10 pm
Someone from Forest Grove, OR writes:
I am in severe debt because I believed in 2004 that this would be a good option, I was told that I would be able to get a high paying job with a degree from UOP. I took out federal loans and private loans in order to pay for the 4 years I went here totaling about $80k and everywhere I go the degree is useless the only good thing it shows is that I was dedicated to complete something and that my fico score shows I went to an outrageous school
1 day ago
Someone from New Orleans, LA writes:
I have just finish an associate degree from University of Phoenix. I opted to finish with an associates instead a bachelors after seeing how much more time and money it would cost for the bachelors program. I am now well over $50,000 in debt and I am still being billed for a math class that I had to retake. This school is a joke. I am a working mother of 3 who elected to obtain a degree to increase earning potential. Not only will I not be able to use this degree to do what I sought. I owe thousands of dollars that I don't see me being able to pay back any time soon. I have to figure out a way to pay student loans, and raise my family off of my current meager salary. I believed I was lied to by the University, times over again. Students were told that we would gain connections, that there on legitimate resources to aid us in development. I need this debt forgiven. I cant use this degree and can barely use the credits earned. I need to be able to move forward in my life.
1 day ago
Marketta V. from Maywood, IL writes:
This school seems to prey on those wanting to make a better living for themselves. They are very aggressive in the recruitment phase and offer promises that simply cannot be met.
1 day ago
Heather S. from Sacramento, CA writes:
I have much debt and have not been able to use my degree so far..
1 day ago
Someone from Attalla, AL writes:
I was told it would take me two years to finish my business degree and it would cost me $10,000.00 I ended up with no degree because I transferred out after a year and a half with $18,000.00 of student loan debt for 5 classes. They definitely don't tell you everything upfront and it's a huge waste of time. They never sent me any money from my student loans they took out the paid it all to themselves for the schooling. Plus they would not use my financial aid my first full year and only used it for my last semester with them before I transferred out. Biggest waste of time and debt ever!
1 day ago
Someone from Edmond, OK writes:
I have a bachelors degree fro University of Phoenix in the Administration of Science in Criminal Justice. Ihave a ridiculous amount of debt. When I graduated I was a single mother of 1. Im now married and a mother of 4; i finding it quite impossible to even attempt to make payments. I have not found anything in my field and feel now that it has been a waste of money!! I would like to find out about the recent issue with UOP if we are having to pay loans back at all. Anyone know?? Why is the class action lawsuit only for residents of CA. UOP operates out of more states than CA. My credit had been ruined beyond belief!!! I would like to take action in regards to this ridiculous scam and they transferred SallieMae transferred it to two different lenders without my permission so as far as I'm concerned they Nolan void it our contract. How can one just transfer debt when filing bankruptcy and without contact and consent. my student loans debt has been transferred 3 times to different lenders I have documents to show. Also while in school I allowed them to handle all my financial payments to the school for classes and they gave me the rest. I have documented payments I made during the time I was in school UOP doesn't have any records of my payments made while I was enrolled funny. I guess I just take a loss for trying to be responsible while attending college!!! Help me please Government Officials!!
1 day ago
Lydia W. from Enola, PA writes:
I not only cannot use my degree to get a job, but the classes I picked from the beginning were changed without my consent or knowledge, they made me take 3 more classes, which I wasn't told about until I was almost complete with my degree and they decided to call me to tell me they "missed" me taking them. I also have not had a raise, when I was laid off of my job in 2014, I called them for help with finding a job, like they stated they had when I started there, but they stated they never had "job placement services" only "networking" services. I was not able to get a hold of my financial adviser the whole time I was there and my academic adviser changed so many times I had no clue who he/she was. I have been trying to work with UoP but they are nasty and lie all the time. I only get apologizes for the "misunderstanding." I was also told I could take my last math class at the local campus without any problems. When I tried to schedule it, I was an online line student, I was told they could not do that because the campus did not offer my degree there. I stated I didn't want to finish my degree, I only needed the Gen Ed math class. They stated I couldn't do that. I explained I was told I could before I registered for classes and promised I could after. They stated, "it was a mistake." I had several instructors I had to turn in, who were poor at best at teaching. They were let go in the middle of my class. This was only a 5 week class I was taking during these classes! My grades showed how poor they graded us and several complained. I couldn't even get my money back for those poor classes. I shouldn't have to pay for all of this crap! I actually ended up teaching 3 of their teachers because they were instructing the material incorrectly!
1 day ago
Someone from Springfield, MO signed.