Forgive all student debt accrued through the University of Phoenix
Messages Sent So Far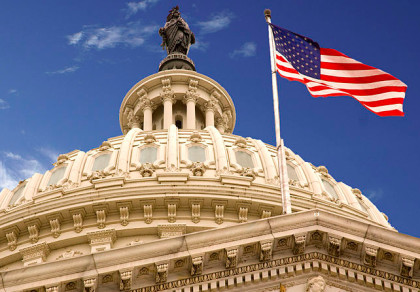 University of Phoenix is a for profit school that has profited on the backs on lower-middle class citizens looking to get a higher education to provide for their families. UoP also takes advantage of veterans seeking a higher education.

Their school is NOT accredited and potential employers laugh at these degrees. Students come out of that school with crushing debt and a useless degree.

I am asking Congress and the White House to forgive all student debt accrued through the University of Phoenix and either shut this school down, or hold them to much more stringent academics before allowing 1 more cent of money to be granted to a potential UOP student for tuition.
Post Public Comments
Public Comments (6,570)
1 hour ago
Someone from Belgrade, MT writes:
The "counselor" at UOP convinced me to take out a LOT of loans even though the VA had agreed to pay for all of my schooling through UOP. My degree is useless, every job I have applied for in the last 6 years won't recognize the degree, and here I sit with over $40K of debt. The not only screwed me, they ripped off the Federal Government & VA! UOP should pay off this debt for these loans they convinced me to take out!
2 hours ago
Someone from North Lawrence, OH signed.
3 hours ago
Robyn T. from Columbus, OH writes:
I agree. This school charges ridiculously high tuition. I am a widow of twins and I have debt from this school. I am very concerned about my ability to help them when it's time to go to school.
Apr 27th at 5:56 pm
Laree B. from San Diego, CA writes:
I took a course with UOP in 2015 and was withdrawn from class by the school even though I turned in my first week's homework. They kept the money that the VA paid them for over a year before I applied again and took the same class they withdrew me from. During the year I was withdrawn, the VA had me paying them back because the school had not paid this money back. UOP finally returned the money they owed the VA at the start of me taking the second course but told me that I owed the school over $300. They sent the account into collections in rapid time and now it is negatively impacting my credit. I paid quite a bit back to the VA because of this school's greed and I want my money back and this lackadaisical school shut down so it does not prey upon any more people.
Apr 27th at 5:26 pm
Tracy B. from Tucson, AZ writes:
I graduated with a Bachelor's Degree in Information Technology from University of Phoenix in 2005. To get said degree, I amassed student loans over $35,000. When recruited, I was encouraged to consider moving to UofP paid for by Student loans from the Community College that I was paying cash for an Associates Degree. The recruiter told me that taking a loan for college with the resulting job advancement is the best investment I could do for myself. He asked me if I would consider taking a loan for a car and if I would then how could I not consider taking a loan for school. I have not been able to get a job in IT with this degree and continue to carry the burden of the loans that with some accrued interest that are now above $38,000.
Apr 27th at 4:30 pm
Someone from Mamou, LA writes:
1 day ago
Latonya S. from Pineville, LA signed.
1 day ago
Someone from Rupert, ID writes:
I was told I would earn $60,000 per year with my MBA online degree. I have not been able to get a job in the field my degree was in. I graduated in 2009, but have been unemployed since 2006, and having a tough time paying back my loans. I was definitely lied to by their recruiting statements.
1 day ago
Someone from Halethorpe, MD writes:
This so called school is a joke. I went there 1999 to 2003 thinking it would help me obtain a better job..graduation was 2003 with a B.S. of science in Business Management . Sorry I went for the hood it did me.
1 day ago
Someone from Forest Grove, OR writes:
I am in severe debt because I believed in 2004 that this would be a good option, I was told that I would be able to get a high paying job with a degree from UOP. I took out federal loans and private loans in order to pay for the 4 years I went here totaling about $80k and everywhere I go the degree is useless the only good thing it shows is that I was dedicated to complete something and that my fico score shows I went to an outrageous school