FDA Fast Track AIC-316 HSV2 Therapeutic Drug
Messages Sent So Far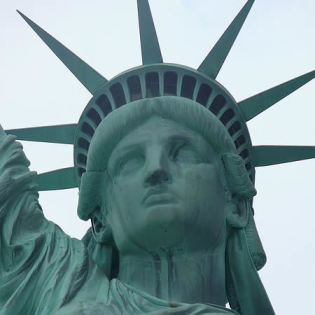 AIC-316, produced by AICURIS hasproven both safe and effective in Phase I and Phase II trials. This drug is revolutionary and has the real potential to bring back normalcy to the half billion people worldwide suffering from HSV2. Additionally, this drug will significantly reduce;if not nearly eliminate transmission of HSV2 from infected persons to theirpartners.

It is estimated there is 500,000new cases of HSV2 each year in the United States alone. That is on average 2,200 people PER DAY that get a disease that is stigmatized, causes both physical and psychological problems and can effectively wreak havoc on their lives as long as they are breathing. Further, according to CDCestimates 50 million people in the US alone are already affected by this virus. Having this virus increases one?s chances of acquiring HIV between two and five fold due to HSV causing the immune cells that HIV attacks to become more enriched with the CCR5 receptor that HIV needs to attack immune cells.

We want our lives back. We are voting, taxpaying citizens of this country asking for a normal life ? a life without fear of perpetually having outbreaks ?a life without fear of having to be alone ? a life without fear of ever being desirable due to fear of transmitting a lifelong virus to someone else ? a lifewithout fear of giving birth due to passing it to newborns eyes ? a lifewithout fear of acquiring HIV.

In closing, we STRONGLY ASK the FDA to fast-track the AIC-316 drug such that people across the world, including US citizenry, can begin to live normal healthy lives again while also stopping the spread of HSV2 and HIV.

May God Bless this Petition, all Supporters, and our Government Officials.
Post Public Comments
Public Comments (2,465)
Mar 28th, 2017
helen p. from Schenectady, NY writes:
Happiness is all i see now I never thought that I will be cured from HERPES virus again. I have been suffering from a deadly disease (HERPES) for the past 3 years now, I had spent a lot of money going from one places to another, from churches to churches, hospitals have been my home every day residence. Constant checks up have been my hobby not until this faithful day, I was searching through the internet, I saw a testimony on how DR ODIOA helped someone in curing his HERPES disease, quickly I copied his email which is odioaherbalcurehome@gmail.cmo just to give him a test I spoke to him, he asked me to do some certain things which I did, he told me that he is going to provide the herbal cure to me, which he did, then he asked me to go for medical checkup after some days after using the herbal cure, behold I was free from the deadly disease, he only asked me to post the testimony through the whole world, faithfully am doing it now, please brothers and sisters, he is great, I owe him in return. if you are having a similar problem just email him on (odioaherbalcurehome@gmail.cmo) or you can whatsApp his mobile number on +2347059055577
Mar 5th, 2017
Someone from Potsdam, NY signed.
Feb 16th, 2017
JL B. from Gretna, LA writes:
Please help eradicate this disease.
Feb 10th, 2017
Someone from Chula Vista, CA writes:
Please as a nation we need to take care of our own, Gods biggest gift to all of us was love for one another and we need to sign this petition and show our love for thoose suffering from this horrible virus/disease..
Feb 9th, 2017
Someone from Poway, CA writes:
People infected with HSV can no longer wait. Sexually transmitted diseases are a reality that affects anyone who has sex and let's be honest 99% of the American people are having sex. This is a serious EPIDEMIC the HSV infection is being totally neglected by the American Government...FDA....for decades... It is already hard enough to deal with drug companies once the drugs are out. The HSV test is not part of the standard STD panel. It's totally unacceptable that this is happening in the United States. There is a huge number of people going around infecting other people either because they don't know about the infection, fear of stigma or the lack of adequate treatment. Now the infection of TEENAGERS has become a major problem. The risk of this infection is not just the physical illness including birth defects, higher risk of acquiring other infections such as HIV but also the psychological and metal health issues that come along with it! It costs a lot of money and A LOT MORE lives to deal with these issues. PLEASE let these trials move forward. 500 million people in the world need help!!!!
Feb 8th, 2017
Someone from Yadkinville, NC signed.
Jan 30th, 2017
Someone from Shelby, MI signed.
Jan 24th, 2017
Someone from Fresh Meadows, NY signed.
Jan 20th, 2017
Dave S. from DaleTurner, NY writes:
HELLO OUT THERE.. i quickly i want to use this opportunity to explain to you how useful its to pay attention to any articles that come across your way in life, long time ago i was told by my doctor that There is currently no cure for Herpes Simplex virus. i learnt that Most treatment on herpes focuses on getting rid of sores and limiting outbreaks was made from herbs. It is possible that your sores will disappear without treatment. However, your doctor may determine that you need one or more of the following medications: acyclovir famciclovir valacyclovir These medications may come in oral (pill) form, or may be applied as a cream. For severe outbreaks, these medications may also be administered by injection. However, there are herbal therapies that could totally eradicate this virus from the body meanwhile there has been proofs and lots of testimonies to that effect. I took my time to investigate one Dr. sambola on how his herbs magically cured my friend Anthony and his Wife who contacted this embarrassing virus. Please do reach out to Dr. Sambola via his email: sambolaherbalisthome@reborn.com You can also reach me with +1 251-287-3241 for further confirmations
Jan 9th, 2017
Someone from Virginia Beach, VA writes: