Family Court Corruption and to Abolish Title IV-D Funding from States to have incentives to illegally courtnap children, CPS corruption, judicial corruption
Messages Sent So Far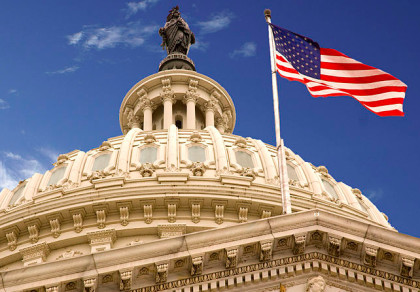 Title IV_D funding has caused great grief to those families trying to get a "fair hearing" in family court. The Family Court Judges, attorney ad litems, psychologist benefit from Title IV-D funding. The funds are given to the states on collection of child support. There is no incentive to grant the "best parent" custody - but to examine which parent can pay child support. This is important as every dollar of child support collected is matched by Title IV-D funding. The funding going to the States are not used to enforce visitation rights of the non-custodial parent, but going into areas of the State that are not accounted for.

This is an outrage, as nobody has to account for these funds and how they are spent. Second, there are numerous accounts from all over the United States about CPS taking children into custody and adopting them out for the incentive funds which range from $4,000 to $8,000 a child.

This is important to you as it will not matter how much you spend on legal fees or the quality of your attorney. This is about federal funding going to each State - not to benefit our children, but for increase revenue.

The civil rights of families and children have been denied due process. Unless we have accountability for the Family Court actions and where the money is being spent, this will get worse.

Please take the time to review these concerns. Families all over the America are being harmed and you could be next.
Post Public Comments
Public Comments (2,278)
1 day ago
Someone from Torrington, CT signed.
2 days ago
nicholas p. from Torrington, CT signed.
2 days ago
Amber G. from Winsted, CT signed.
Jul 15th, 2017
William M. from Holton, KS writes:
Our children should not be extorted for money to the government. Being a parent to your child is a natural right. The government should interfere with this as little as possible.
Jul 15th, 2017
Leann C. from Torrington, CT signed.
Jul 15th, 2017
Cherish M. from Manchester, TN writes:
My husband is dealing with this kind of crap right now no matter what he says or does the courts never listen to what he has to say and always sides with the mom and so does cps or anyone else she tries to bring in on things before even meeting or knowing us even if he files and pays the court costs its so sad becausevhes an amazing dad and gives his all to his kid and the mother is aweful our court systems suck for men but are great for women
Jul 14th, 2017
Daniel A. from Aurora, CO signed.
Jul 11th, 2017
Misty R. from North Las Vegas, NV signed.
Jul 8th, 2017
Jacqueline M. from North Las Vegas, NV signed.
Jul 6th, 2017
Someone from Scottsdale, AZ writes:
This is a huge problem in our country, I have experienced and I'm hearing about others more and more. Shocking and true. Major cause of family court corruption. There needs to be accountability.