Etowahchutke Tribe, Florida Allotments of native american burial ground act
Messages Sent So Far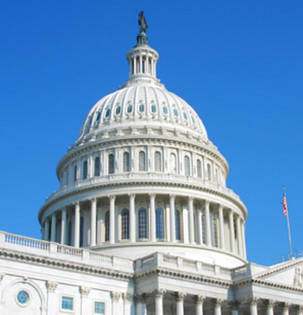 Dear Mr President Barack Obama,

That I, Elizabeth L Gaskins chiefist elder sovereign native american private citizen, support's our president for this day our lord and savior to all native ancestor this year of Nov 25,2011. the native american (indian) Appropriation Act of March 3rd,1871

National Native American Heritage Month
a day in history what a great birthday gift,

Nov 24,2011

Thanksgiving Day

Gaskins Settelment
Allotments (narratio)
Historical Foundations of the Common Law 28(1969)

Etowahchutke Tribe, Florida
Cherokee Shawnee Republic of America

The first known residents date to the 1780s when the village of Toadchudka was settled by Eufala Seminoles. They arrived in Florida from Eufala, Ala., in 1767 and later settled what was also called Etowahchutka. It was abandoned about 1836, presumably because of the start of the First Second Seminole War "Mudered"


The Toadchudka Seminole Village was located just east of Gaskins/Williams Cemetery on Williams Cemetery Road, west of today?s Prospect Road.

Williams Cemetery is the resting ground of many of the early settlers in the Pasadena area, as well as the nearby community of Prospect.

The cemetery was started by the Gaskins/Williams family, who deeded acres. An additional acres was bought from the Gaskin family.

The story has it that the Gaskins Settlement family allowed a group of travelers to camp on the hillside and, upon returning home from a trip,a Gaskin found by the visitors had been killed, possibly by a war with the first Native American Indians. The visitors were buried in a mass grave that never has been located. Each time a new grave is dug in the cemetery, evidence of that early mass grave is sought.

The Williams Cemetery Association was organized in the early 1900s and owns the property west of Prospect Road. Tombstones in the oldest part of the cemetery have been weathered to the point the writing is obliterated. The cemetery includes four and five generations of families including ,Gaskins,Knapp, Osburn, Williamson and Wells, Anderson, Cripe, Dew,
old indian fields native american grounds.


Cherokee Shawnee Republic of America

http://​www.citizenscoalitionstopra​pe.com/apps/videos/videos/​show/​6687524-native-american-ama​zing-grace-in-cherokee-

Thank You" WADO"
Post Public Comments
Public Comments (17)
Oct 22nd, 2016
Willow G. from Savanna, IL writes:
a ni gi lo hi (Long Hair) a ni sa ho ni (Blue) a ni wa ya (Wolf) , a ni go te ge wi (Wild Potato) , a ni a wi (Deer) a ni tsi s qua (Bird) and a ni wo di (Paint) http://navov-us.webs.com/apps/blog/entries/show/44236876-treaty-of-justice- TREATY OF JUSTICE LETTER OF DEMAND
Jul 19th, 2016
Someone from Orange Springs, FL signed.
Sep 28th, 2015
Someone from Pensacola, FL signed.
Apr 3rd, 2015
Someone from Fort Mc Coy, FL writes:
4th Great Grandfathers were Lewis Gaskin & Jacob Wells ..
Dec 20th, 2014
Someone from Holly Ridge, NC signed.
Aug 4th, 2014
Someone from Travelers Rest, SC writes:
There is a Gaskin Cemetery in Kershaw, SC. My Gaskin's. we have native Americans on 3 sides of my family, We are the true Americans
Mar 12th, 2013
Someone from Spring Hill, FL signed.
Nov 10th, 2012
Someone from North Hollywood, CA writes:
America STOLE America there is something wrong with that
Apr 25th, 2012
Someone from Savanna, IL writes:
ACT OF LAW I, Elizabeth L Gaskins Elder Chieftess of the Native American Treaties and native american laws a native american sovereigns non citizens. we view corruption and deceitful attempt to gain evil bad faith is a violation of the native americans rights. Any scheme or scam by any state government is hereby ABATED and made void to the peoples land any personal effects. we the tribal members do make the following declarations and determination and negotiations we do not condone nor endorse without the seals of authority
Feb 25th, 2012
Someone from Princeton, NC signed.