END STANDARD TIME
Messages Sent So Far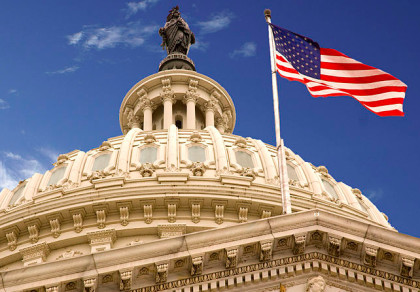 It is time we make Daylight Savings Time the new Standard Time. The United States already is on DST 8 months of the year. How can something be in place 2/3 of the time, and not be considered the standard. Instead of changing the clocks back in November, let's do away with traditional Standard Time. DST should be the new standard and end the practice of moving clocks forward or back.
Post Public Comments
Public Comments (68)
Mar 26th, 2017
Donita A. from Hayes, VA writes:
On the first Monday and Tuesday following the time change I was over an hour late for work due to vehicle accidents. The kids were standing in the dark waiting for the school bus. The time change makes absolutely no sense. Why do it?
Mar 20th, 2017
Kimberly A. from Long Beach, CA signed.
Mar 15th, 2017
Eric T. from Labadieville, LA signed.
Mar 14th, 2017
Luis B. from Warner Robins, GA writes:
Please let make sense, let's have one time now.
Mar 13th, 2017
Justin F. from San Francisco, CA writes:
Logic, sunshine. Please act.
Mar 13th, 2017
Someone from Pittsburgh, PA signed.
Mar 13th, 2017
Joshua G. from San Francisco, CA signed.
Mar 13th, 2017
Iris & Patty Y. from Wilmington, DE writes:
As we get older, it is harder to get used to it. Please leave time as is, instead of springing forward and falling backward.
Mar 13th, 2017
Dennis A. from Cedar, MN writes:
who do we send the bribe to, I mean who do we lobby?
Mar 13th, 2017
Someone from Redmond, WA signed.