End daylight savings time, and the detrimental effects thereof.
Messages Sent So Far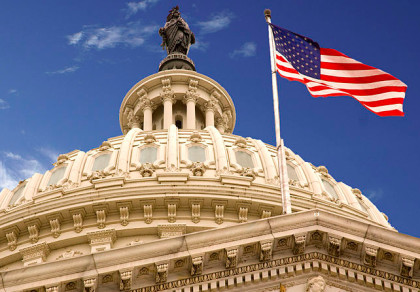 Please end the harmful and detrimental practice of Daylight-Savings-Time. As it stands now, Arizona, Hawaii, Puerto Rico, Guam, the Virgina Islands, and America Samoa do not participate in the practice of daylight savings time.<br />
<br />
Daylight-Savings-Time has deleterious effects: <br />
Increased Heart Attacks. (1)<br />
Increased Car Accidents. (2)<br />
Increase in Workplace Injuries. (3)<br />
Upwards of $430,000,000.00 in economic cost upon businesses for productivity loss. (4)<br />
Detrimental to Hormone Regulation. (5)<br />
Vast increase in suicide. (6)<br />
<br />
These effects can last for months, due to the fact that the internal clocks of the human body can never fully adjust(7) to even a simple hour outside of solar mean/standard time. Therefore, it is time to end a practice which serves a net negative benefit to the American people.<br />
<br />
<br />
References:<br />
1.(https://www.ncbi.nlm.nih.gov/pmc/articles/PMC4189320/)<br />
2.(http://www.sciencedirect.com/science/article/pii/S0001457503000150)<br />
3.(http://psycnet.apa.org/journals/apl/94/5/1305/)<br />
4.(https://sleepbetter.org/Lost-Hour-Economic-Index/)<br />
5.(http://www.tandfonline.com/doi/abs/10.3109/07420528.2013.844162)<br />
6.(http://onlinelibrary.wiley.com/doi/10.1111/j.1479-8425.2007.00331.x/abstract)<br />
7.(https://www.nimh.nih.gov/news/science-news/2007/cell-networking-keeps-brains-master-clock-ticking.shtml)
Post Public Comments
Public Comments (5)
May 29th, 2017
Elton L. from Fairbanks, AK writes:
Mar 12th, 2017
Someone from Fallon, NV writes:
Really no point of having DST other than...... Well nothing I can think of.
Mar 12th, 2017
Someone from Loyalton, CA writes:
NO MORE DST!!!! It's RIDICULOUS.
Mar 12th, 2017
Someone from Starkville, MS writes:
I have enough sleep problems as it is. DST only makes it worse! Please do away with this outdated and obsolete practice!
Mar 12th, 2017
Someone from Fallon, NV writes:
Yes, please end this detrimental procedure. It's archaic, and costs way more in terms of health, wellness, and economic prosperity, than any sort of benefit it might have.