End daylight savings time, and the detrimental effects thereof.
Messages Sent So Far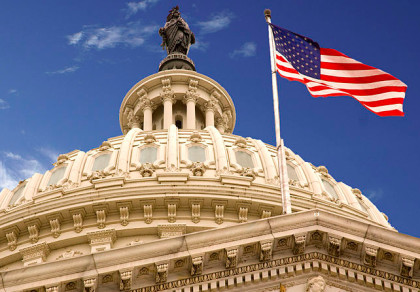 Please end the harmful and detrimental practice of Daylight-Savings-Time. As it stands now, Arizona, Hawaii, Puerto Rico, Guam, the Virgina Islands, and America Samoa do not participate in the practice of daylight savings time.

Daylight-Savings-Time has deleterious effects:
Increased Heart Attacks. (1)
Increased Car Accidents. (2)
Increase in Workplace Injuries. (3)
Upwards of $430,000,000.00 in economic cost upon businesses for productivity loss. (4)
Detrimental to Hormone Regulation. (5)
Vast increase in suicide. (6)

These effects can last for months, due to the fact that the internal clocks of the human body can never fully adjust(7) to even a simple hour outside of solar mean/standard time. Therefore, it is time to end a practice which serves a net negative benefit to the American people.


References:
1.(https://www.ncbi.nlm.nih.gov/pmc/articles/PMC4189320/)
2.(http://www.sciencedirect.com/science/article/pii/S0001457503000150)
3.(http://psycnet.apa.org/journals/apl/94/5/1305/)
4.(https://sleepbetter.org/Lost-Hour-Economic-Index/)
5.(http://www.tandfonline.com/doi/abs/10.3109/07420528.2013.844162)
6.(http://onlinelibrary.wiley.com/doi/10.1111/j.1479-8425.2007.00331.x/abstract)
7.(https://www.nimh.nih.gov/news/science-news/2007/cell-networking-keeps-brains-master-clock-ticking.shtml)
Post Public Comments
Public Comments (5)
May 29th, 2017
Elton L. from Fairbanks, AK writes:
Mar 12th, 2017
Someone from Fallon, NV writes:
Really no point of having DST other than...... Well nothing I can think of.
Mar 12th, 2017
Someone from Loyalton, CA writes:
NO MORE DST!!!! It's RIDICULOUS.
Mar 12th, 2017
Someone from Starkville, MS writes:
I have enough sleep problems as it is. DST only makes it worse! Please do away with this outdated and obsolete practice!
Mar 12th, 2017
Someone from Fallon, NV writes:
Yes, please end this detrimental procedure. It's archaic, and costs way more in terms of health, wellness, and economic prosperity, than any sort of benefit it might have.