Ease green card backlogs for highly skilled employment based immigrants
Messages Sent So Far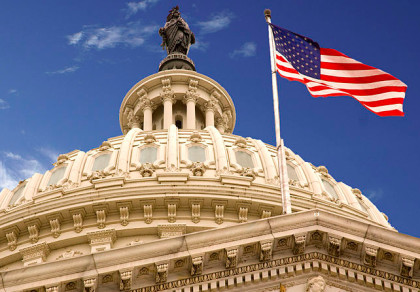 One needs to only take a look at the visa bulletins published in the USCIS web-site every month to get an idea of how slow the process is for immigrants in the 'Highly skilled' category from India, China, Philippines and Mexico. For example, applications from the year 2001 are currently being processed today (10 years later) for the EB3 employment based category from India. And the actual time people get the green card may well be 3-4 years later.
This means that these thousands of people have been facing great hardship and constraints in their career. It has in effect stifled innovation in the country to an extent, because these highly skilled people had a great potential to open up new ventures, create new jobs, advance science and technology and contribute to society in numerous other ways
A hidden cost is also that the spouses of these highly skilled people also often have advanced degrees and Phd's, but they are prevented from joining the workforce because of the restrictive nature of the work visas.
Today the country could do with thousands of new start-ups, medical facilities, nurses, teachers and college professors. Also, the housing market could benefit from this section of people, because once they settle down in their lives they will be able to buy houses.
The sword of uncertainty must be removed from their heads NOW if they are expected to stay here, and if the country is to attract more skilled and bright people.
Today the immigration debate has been hijacked by low-skilled and illegal immigrants, numbering in millions, because, for these few thousands there is no political voice backing them up. In the interest of fairness and true justice they need to be taken care of so that they can join you in the fight for maintaining the ideals and traditions of this great country that is America


Post Public Comments
Public Comments (3,524)
Apr 17th, 2017
Someone from Fremont, CA writes:
H-1b workers are hired based on talent, not country of birth. Therefore it is simply unfair to bring workers into the country based on talent but give them green cards based on their country of birth. If diversity is the prime focus, restrict H-1b visas based on country of birth. If prosperity and progress is the prime focus, remove the discriminatory country of birth criteria for employment visas.
Mar 18th, 2017
Paulson Anthony from Valrico, FL writes:
I worked in US on H1B visa for the last 9+ years and waiting for Green Card(since last 5 years). I earned 37 Social Security credits for the last 9+ years continuous legal status and employment. I don't think there is much hope for green card unless US govt. remove the per country quota limit which is similar to job reservation system based on cast/religion in India. I request the following immigration rule changes to grant reasonable rights to an individuals waiting in immigration system. 1. Remove country quota and grant EAD for those individual whose I-140 application is approved.After I-140 approval, the visa requirement for such individual needs to be removed and they should be free to travel, change jobs etc. Country quota blocks the individuals ability to become permanent resident within reasonable time frame. 2. Issue Green Card within 1 year of Approval of I-140. 3. GC application should be accepted only after initial 3 years contentious job on H1B visa. 4. H1B (3 years) + Green Card application and its approval should not go beyond 6 years period. 5. Never receive green card application, unless there is availability of visa. 6. Employers should be prohibited from business if they abandon the employee during the course of Green Card process ( at least before I-140 approval). 7. If employer abandon the employee after I-140 approval, they should be prioritized for other employers instead they file new GC for fresh candidates. 8. Penalize the employers who don't pay the employee for the whole term specified in the LCA. So that, H1B status issue won't arise. This will also prevent the misuse of H1B visa, inappropriate termination of employment etc. 10+ years wait time is too bad for the individual and for the country. Verify the W2's and Social Security earning records rather than looking at the country quota and the date they filed for Green Card. Those who had min 6+ years contentious employment in US must be directly handed over a green card and make their life green instead of yellow/red.
Mar 8th, 2017
Someone from Matthews, NC writes:
I support this petition. Certain birth country (mainly India) applicants need to wait half of their adult life (15-20 Years) for Green card by maintaining their legal status which is highly impossible for any human being. We request Mr. President / Government take necessary actions to remove these backlogs. Here are my personal view points both short term and long term which will help US economy and people who are waiting for GC from many many years. 1. Issue EAD and then GC Irrespective of country of birth to people who worked and paid taxes in US since last 10 years (easy to identify by looking their W2's as well as SSN admin info) and who didn't have any criminal records. 2. Issue Green cards based on skill (qualification/experience) rather than country of birth. Give us a chance to make "America Great Again"
Mar 7th, 2017
Waiting F. from Rensselaer, NY writes:
I came to USA from India 7 years back for Masters and did 2 specialized Master's degrees from a US universities completed my paying big X amount of dollars. We are here legally, paying taxes. All my friends and family whi started their career in different countries like Australia and canada in same year i started in usa, they are PR holder and citizens now is really frustrating. We request the Government to look into this, and remove this GC backlog. Thanks.
Feb 23rd, 2017
Someone from Berkeley Heights, NJ writes:
Feb 20th, 2017
Someone from Santa Clara, CA writes:
The US is know as the land of opportunity, but now I feel stifled because of the wait to get a residency. The conversation on illegal immigration definitely needs attention, but it is also important to address the issues of folks who are in the country legally and contributing millions of dollars collectively in taxes and are a part of driving force behind the technological innovation that has made this country prosper in this age.
Feb 17th, 2017
Someone from Seattle, WA writes:
My husband came to USA From India in 2001, and has his Master's degree + MBA from a US university. We are here legally, paying taxes, and been on H1b ever since. It been 15+ years now, and is really frustrating. We have spent all of our adult life here. We request the Government to look into this, acknowledge the value we have added to our companies and the community and remove this GC backlog. Thanks.
Feb 14th, 2017
Someone from Plano, TX writes:
Feb 13th, 2017
Someone from Lakeville, MN writes:
So many Green Card numbers are being wasted every year. Please recapture them and end our torture!
Feb 5th, 2017
Someone from Seattle, WA writes:
I came to US at 2000 and waiting for my Green card for 18 years. Even people dont want to wait for Movie theatre for 2 minutes to buy the ticket and app were created to reduce "2" minutes waiting time. How about a person waiting for 20 years?