Don't fund the bloody wild horse roundups!
Messages Sent So Far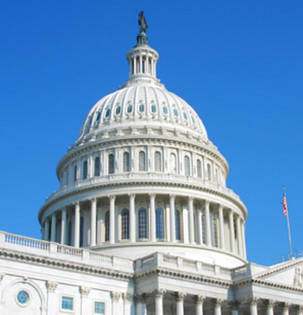 As your constituent, I urge you to reject increasing the budget for the Interior Department's Bureau of Land Management (BLM) wild horse and burro program. In addition, I urge you to join the House in cutting the budget by $2 million to "send a very strong message" about the need for reform this costly and cruel federal program. <br />
<br />
The BLM has stated that it will use the increased funding to roundup and remove nearly 5,000 additional mustangs and burros from our public lands by the end the year, after already removing nearly 6,000 wild horses since the fiscal year began in October 2010.<br />
<br />
We already have over 42,000 wild horses held captive in holding facilities that will cost taxpayers $46 million this year alone. <br />
<br />
Although the BLM is talking about making changes to this program, without pressure from Congress, it will continue to do business as usual. That has been the history of this program. While we have a moral obligation to care for the wild horses already in captivity, we cannot allow this agency to deepen its fiscal black hole by bringing more and more mustangs into taxpayer-funded holding facilities. <br />
<br />
As Congress considers drastic spending cuts, we cannot afford to turn a blind eye to this broken federal program that is wasting tax dollars and harming our federally-protected wild horses and burros. <br />
<br />
Thank you for your consideration.
Post Public Comments
Public Comments (4,779)
Aug 17th, 2017
Cameron M. from Richland, WA writes:
Please don't fund the bloody wild horse roundups!
Aug 17th, 2017
Someone from Newport, TN writes:
I will help manage wild horses @whsave on facebook. Be wild And free and Safe. I love you.. Wild Horses.....
Aug 10th, 2017
Carlyn S. from Durham, NC signed.
Aug 7th, 2017
Mike K. from Henderson, NV signed.
Aug 2nd, 2017
Someone from Schenectady, NY writes:
Please stop this abominable proposal. We are talking about public lands. Advocates and even some local bureau offices have shown that there are effective methods to reduce fertility in wild horses. Under the wild horse and burro program these animals are herded by helicopters for hundreds of miles often over rugged terrain into pens. These cruel roundups cause injuries, suffering and death.
Aug 1st, 2017
Jessica C. from Capitola, CA writes:
No need to remove wild horses in order to support lost cost cattle grazing. Please leave the little left of Nevada's wildlife alone.
Aug 1st, 2017
john m. from Ocala, FL writes:
Outraged!!!!!!!!!!!!!!! Why aren't we saving our beautiful creatures? Murder!
Jul 31st, 2017
Maria M. from Long Beach, CA writes:
These wild horses want to live & deserve to live in a free environment. Stop killing these precious animals!
Jul 31st, 2017
Chantal E. from Austin, TX signed.
Jul 31st, 2017
Nadia R. from Sacramento, CA signed.