Defund the United Nations, End Agenda 21
Messages Sent So Far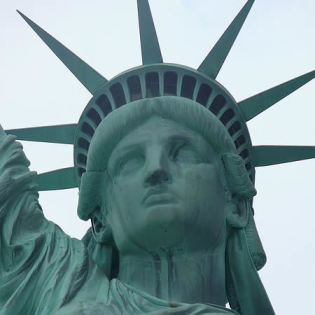 Dear Sir or Madame,<br />
<br />
We the People have presented many requests to our Congress in this past two years, some of which you have chosen to ignore. You were voted into office to act FOR the people of the United States, NOT to make decisions independent of our desires. <br />
<br />
We respectfully Demand that you De-fund and remove the United Nations from any governing position in the United States, including but not limited to Agenda 21, and ICLEI. <br />
<br />
Our Independence is the very foundation that makes America a great and proud Nation. We cannot allow America to become a party to global governance, lest we lose that Independence. The United States will then become like any other country, lacking the Freedom of Choice which make us unique and which our Founding Fathers fought and gave their lives for.<br />
<br />
The implementation of Agenda 21 in the United States will not only destroy our independence, but will remove all Freedom of Choice, as every aspect of our lives will be governed by an outside entity who does not have America?s best interests at heart. The very idea that Americans would be governed by an outside entity is absolutely appalling and unacceptable.<br />
<br />
We will not be herded into a state of socialized "sustainable development"; we will not stand idly by and watch as America?s Freedoms become the property of the United Nations.<br />
<br />
By our signature, We beseech you to act upon this Demand.
Post Public Comments
Public Comments (6,782)
Oct 18th, 2017
Mike H. from Troutman, NC writes:
America first that's what we all voted for no foreigners should have any say what we do in this country. Period
Oct 14th, 2017
Someone from Kerrville, TX signed.
Oct 14th, 2017
Someone from Rocky River, OH signed.
Sep 25th, 2017
CARL H. from Ephrata, PA signed.
Sep 20th, 2017
Cathleen W. from Nunda, NY signed.
Sep 19th, 2017
Someone from Tucson, AZ signed.
Sep 17th, 2017
Barbara N. from Boca Raton, FL writes:
Outdated unproductive international neer do wells that clog up NYC and good old USA pays for these park anywhere diplomats ... it's always been a crock, time to end the farce
Aug 25th, 2017
Craig B. from Minneapolis, MN writes:
The U.N. is a terrorist organization run by NON-ELECTED officials. The United States of America needs to STOP funding this terrorist entity and remove them from our soil!
Aug 24th, 2017
Someone from Reynoldsburg, OH signed.
Aug 23rd, 2017
barbara f. from North Brunswick, NJ signed.