Defund and disband the EPA
Messages Sent So Far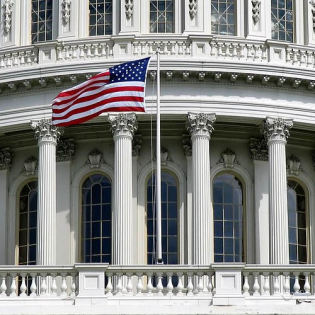 In his State of the Union Address, February 12, 2013 President Obama said the following " I urge this Congress to pursue a bipartisan, market-based solution to climate change, like the one John McCain and Joe Lieberman worked on together a few years ago. But if Congress won?t act soon to protect future generations, I will. I will direct my Cabinet to come up with executive actions we can take, now and in the future, to reduce pollution, prepare our communities for the consequences of climate change, and speed the transition to more sustainable sources of energy."<br />
<br />
Based on the President's history with executive orders he will most likely execute this order. We the People urge you, Congress, to take a stand against the President and stop the funding of and disband the Environmental Protection Agency so that the President's Executive Order will be voided.
Post Public Comments
Public Comments (115)
Aug 2nd, 2017
mike p. from Lodi, NY writes:
EPA has become a political weapon GET RID OF IT !!!
Sep 19th, 2016
Someone from Las Vegas, NV signed.
Sep 19th, 2016
Someone from Sims, NC signed.
Sep 16th, 2016
Someone from Mackinac Island, MI signed.
Sep 8th, 2016
Someone from Las Vegas, NV signed.
Aug 3rd, 2016
Someone from Mapleton Depot, PA writes:
defund and disband the epa now and also shut down the epa from telling the american people want fuels and cars to drive and shut the epa down for lying about climate change
Jun 6th, 2016
Someone from Woodland, WA signed.
Apr 25th, 2016
Someone from Cincinnati, OH writes:
The EPA is a waste of money and resources. As a graphic artist, I have been asked to create a human face for this monster. I refuse.
Apr 16th, 2016
Someone from Thayer, KS writes:
Save our way of life.Abolish the E.P.A. before they regulate breathing as a pollutant.
Feb 18th, 2016
Someone from Charlotte, NC signed.