Declare Individual Sovereignty
Messages Sent So Far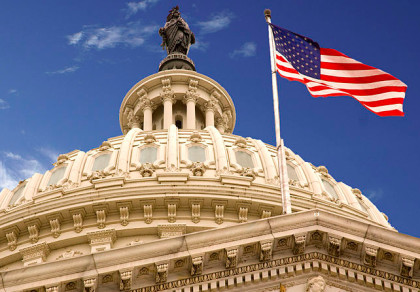 A Declaration of Individual Sovereignty

Be it known that I, _______________________, the undersigned, do hereby declare myself to be a sovereign individual under the provisions of the Tenth Amendment to the Constitution of the United States of America and that I reserve for myself all the rights and powers conferred upon the People of the United States of America by the Tenth Amendment to the Constitution of the United States of America, which states:

?The powers not delegated to the United States by the Constitution,

nor prohibited by it to the States, are reserved to the States respectively,

or to the people.?

Recognizing that both the Federal Government of the United States of America and the governments of the several States derive their just powers to govern from the consent and will of the People, and that the People may reserve the right to throw off the bonds of servitude and oppression of a tyrannical government, as per the guarantees made in the Constitution of the United States of America and the Bill of Rights, it is the incumbent duty of all the People to declare such tyrannical governments null and void according to the provisions and limitations imposed upon those governments by the Constitution of the United States of America and to either seek to establish a new and just government in adherence to the Constitution of the United States of America or, if that has become no longer possible, to declare themselves, each one, an individual sovereign entity beholden to no governance save for their own.

In accordance with these aims and purposes as stated herein, I hereby and herewith declare myself to be free of any and all governance by either the Federal Government or any of the several States of the United States of America and I hereby and herewith reserve and reclaim all the rights enumerated by the Constitution of the United States of America and the Bill of Rights, as well as all natural rights not enumerated by the Constitution or the Bill of Rights, such as they are recognized to be inherent conditions of human existence. These rights shall include, but are in no way limited to the rights to life, liberty and the pursuit of happiness, as well as the right to keep and bear arms, which shall be construed to mean any and all types of weaponry that may be necessary, in defense of my life, liberty and property from all aggressors whoever they may be.

Signed ______________________________ this ______ day of ______, 20___


Post Public Comments
Public Comments (2,960)
Jul 21st at 10:59 pm
David P. from Anniston, AL writes:
The united States is a criminal nation we do not have to pay taxes on nessities nor by the constitution do we have to have a license tag or insurance to drive as long as we are not making money doing it. We have the right to free travel using your own vehicle to go places is not driving it is traveling which according to the constitution is free travel if you drive an 18 wheeler that is driving and making money so you have to have license plate and insurance to drive that
Jul 21st at 6:03 pm
SIR N. from South Bend, IN writes:
Join our movement on Facebook! Look for the Group "Sovereign Citizens", We are strong united
Jul 18th, 2017
Kathleen D. from Brooklyn, NY writes:
Begin to truly represent the innocent Americans who voted for you. They trusted you to act on their behalf not to join the company of ACTORS known as Congress.
Jul 9th, 2017
Joseph G. from Huntington, WV writes:
I, Joseph Edward Gardner Jr., do hereby declare myself a sovereign individual under the provisions of the 10th Amendment of the Constitution of the United States of America. July 9th, 2017.
Jul 4th, 2017
Elizabeth M. from Bristol, WI signed.
Jul 3rd, 2017
Jeremy M. from Depew, NY signed.
Jun 19th, 2017
Robert R. from Dallas, TX signed.
Jun 18th, 2017
melvin w. from Washington, DC signed.
Jun 12th, 2017
KATRINA J. from Duluth, GA signed.
May 29th, 2017
Eric D. from Santa Clara, CA signed.