DeACORN America
Messages Sent So Far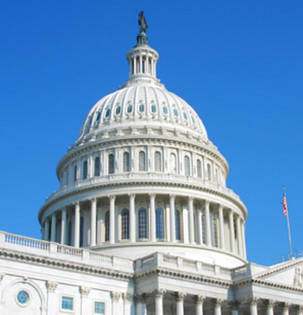 Dear Congress member:

I am writing to urge you to join me in "DeACORNing America."

ACORN is a systemically corrupt, criminal organization that has abused its tax exempt status and federal funding. They have demonstrated that they cannot be trusted with American tax dollars, and should not be eligible to receive further funding from the U.S. Government. The U.S. Government should follow the example of the IRS and Census board, and sever all ties with this organization.

Please don't continue to send our money to such an unworthy organization that is charged with voter fraud and violations of election law in multiple states, and which was recently exposed in a series of viral videos as a politicized organization all too willing to circumvent the law. In addition to cutting federal funding, Congress should launch a formal investigation, and strip this organization of its tax exempt, 501(c)3 status.


Post Public Comments
Public Comments (82)
Jan 13th, 2017
Bobby P. from Maysville, NC signed.
Jan 9th, 2017
Someone from Plainsboro, NJ writes:
NO MORE ACORN!!!!!!!!!!!!!!
Dec 4th, 2016
Someone from Brandon, SD signed.
Nov 16th, 2016
Lisa M. from Youngstown, OH signed.
Oct 7th, 2016
Will M. from Glen Ellyn, IL writes:
Mar 24th, 2010
Someone from Valley Springs, CA writes:
We don't want a corrupt organization like Acorn in America! Democracts should support them in anyway!
Mar 22nd, 2010
Someone from Valley Springs, CA signed.
Mar 21st, 2010
Someone from Valley Springs, CA signed.
Feb 16th, 2010
Someone from Williamson, GA signed.
Feb 11th, 2010
Someone from Greenfield, TN signed.