DCF is Massachusetts is ruining families
Messages Sent So Far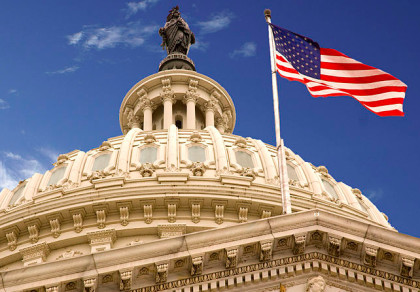 We have had four kids die in massachusetts. To date DCF has "mispaced" 134 children in their system. More go missing every day. I was asked by a nurse if i felt safe and i said no. DCF came after me after the agent hit on my ex. I lost my son to the abuser. I haven't seen him since. This is what you let happen. DCF Massachusetts is a JOKE to the rest of the county. Now DCF is run by the head of Mass. Dot..transportation. As a mother of three Im sickened by the people you put in charge of our children. Good parents being hurt becasue we have a government that does NOT CARE. I did appeal to the Governor, the attorney General and the Commissioner and got a nice "sorry can't help you" letter from all. Meanwhile I can pass a background check and he can't. So in my eyes and in the eyes of 2000 on facebook you let children be hurt. Our government allows this to happen. You care more about what happens in other countries than our own. Get rid of DCF do a review of the cases. All of them no matter what it costs because Duvals answer is give them smart phones..which is ludicrious. Our children matter more than anything else in this world and the only ones abusing them is Massachusetts DCF and the government of Massachusetts.
Post Public Comments
Public Comments (1,132)
Oct 20th, 2017
Cassandra G. from Fitchburg, MA writes:
DCF is failing our kids!!!
Oct 17th, 2017
Duarte M. from South Dartmouth, MA writes:
Uneducated, childless, textbook following, no common sense, like a rookie cop armed with a gun. That's your DCF in MA will to feed this evil department at any cost while these people wreak havoc upon many families. Even all judges/court officials shame them, they continue to use them. Once the head of the snake is cut off "meaning funding" their will be no end and no responsibility held against this department.
Oct 16th, 2017
Margaret B. from Dorchester Center, MA signed.
Oct 16th, 2017
Someone from Dorchester Center, MA writes:
Dcf is failing our kids! I am Wish I could say that DCF has done a great job in offering me and my family support, but truth be told they have done anything but. They play mind games and lie through their teeth rather then cut to the chase about what they want done. They withhold the service plan and and since you didn't follow their Service plan they remove your children. The saddest part of it all is my children will suffer trauma due to the removal and no therapy to assist with the emotions that followed that. Dcf is in no way helpful or resourceful. I wish there was a way to make changes so that the department was able to actually be family advocates and putting resources in place so that mothers and children weren't torn through the system and possibly permanently destroyed!
Oct 8th, 2017
Someone from Palmer, MA writes:
hostile & abusive grandmother put my kids in her car and left without telling me they were leaving. She's now guardian and none of the court orders have been upheld by guardian or dcf, same thing with guardianship agreement. No supervised visitations, no contact with my daughter. worst part is that my daughter has been in an unhealthy and emotionally and psychologically damaging environment and no one cares. itd be easier and healthier for everyone to grant the visitation to alleviate her trauma. Is this how the govt is classifying second class citizens, forcing there agenda to provide and administer child welfare programs. "by ways and means" vioilating out human dignity, parental rights, civil rights and constitutional and judicial rights. Why?
Oct 7th, 2017
Someone from Attleboro, MA writes:
DCF kidnapped my newborn when we tried to advocate for a transfer to a more capable hospital. DCF lies, and I will prove that in court. DCF is a menace destroying the family and hurting the lives of children.
Sep 21st, 2017
monica S. from baldwinville, MA writes:
Looking for a really good lawyer to help fight for us to get my granddaughter back home. A lawyer willing to talk about our situation and take on a case
Sep 17th, 2017
Erik T. from Albany, NY writes:
2016 April, DCF kidnapped my son in an effort to subvert a 6 month physical contact. Being active duty military, I had limited visitation. They worked in concert with my ex to have our then 6 year old placed in a psychiatric ward in Vermont, with out court order in clear violation of the custody agreement. I left the military under medical disability in order to spend time with our son as he was six years old and removed to another state without access to family. When this kidnapping was brought to the attention of appropriate authorities they slandered the case by making false official statements in regards to neglect.
Sep 4th, 2017
Svetlana S. from Hyde Park, MA writes:
My case is that one My husband I had ever had a problem with as great father husband communicator great earning Well they told us that he has a record of being 16 in high school to have just 2 puffs of marijuana He is 55 now he doesn't smoke or like it I as mom have no records clean he is too Is it the resolution to lose both of our parental rights???! I haven't seen my daughter for 10 months he is allowed 1 single hour with her per month My neighbor is on heroine and she sees her son 2 hours every week and weekend overnights What is wrong with me or my husband We have everything stable incomes home her furnished own bedroom with her own toys I had a just horrible caseworker another caseworker testified that she is abusing her in her car and she cries What is that ? She lives with 8 other kids in one single room and guess what A social worker rents a room in fosters and is the sister of f ***** who has no education at all and wouldn't work for 6 dollars an hour? If you really want to adopt my daughter close your freaking up foster home because my daughter is going through the child is here then he or she disappear and having attachment disorder now they are calling it a global delay I am a real pediatrician in this country with licenses ! I never abandoned or god sake never abused my daughter All they need is a little excuse Oh your husband smoke a tabaco cigar at the backyard because I am allergic to that. Just crazy ! Everyone smokes sigarets! Or sugars ! It is the way you get never promise to see your child again ? Oh by the way he can get our daughter back if I divorce him For what I pressed for divorce? For someone smoke 1 cigarette in a day so he is relax from stress of not being with his daughter on a balcony and I am telling it is just tobacco???!
Aug 25th, 2017
monica S. from Baldwinville, MA writes:
I want my granddaughter home, they just took her but misleading me, told me I was the best candidate for her. My husband and I have been raised her for 2 1/2 years.