David's Law
Messages Sent So Far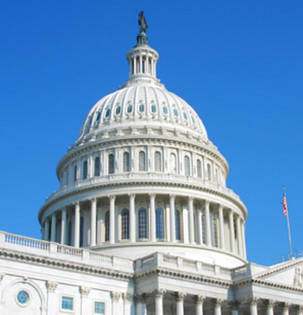 Children with Cystic Fibrosis are required to take supplemental pancreatic enzymes before meals. These enzymes allow the student to digest food properly. Currently, the law states, each student must go to the nurse?s office, each day. The nurse than administers the medication to the student. This is a time consuming process, which takes forces the student to leave class early or miss part of the lunch hour. This inhibits the student?s ability to either learn or have adequate time to finish lunch. This is also becoming problematic, due to budget cuts in the schools. Some schools are eliminating full-time nurses, which would make it impossible for students to take their medication each day. <br />
<br />
Some schools have passed laws that allow students to carry medication such as over over-the-counter pain relief medications. The main impetus for the current restrictions is to insure the safety of the students by keeping controlled substances (such as prescription medications) out of the hallways and classrooms of the school. <br />
<br />
However, the danger of someone taking un-prescribed pancreatic enzymes is negligible. <br />
<br />
We believe students who have Cystic Fibrosis and require pancreatic enzymes before meals, with a Doctor?s note, should be able to carry and administer their own medication. If the student demonstrates understanding and compliance with the prescribed dosage, before the school nurse, the student should be free to carry and administer the medication. <br />
<br />
If you agree, please sign this petition and contact your lawmakers both state and federal, so David?s Law will become law as soon as possible. <br />
<br />
If you have any questions or want to help the cause, please contact David Wagner?s Cystic Fibrosis Hotline at 612-282-1211<br />
<br />

Post Public Comments
Public Comments (6,165)
Sep 29th, 2017
Jeanette R. from Attica, MI signed.
May 26th, 2017
Someone from Graham, TX writes:
Don't understand. If they do not want the student to have to go to nurse why can not the teacher in last class before lunch keep it in locked drawer in their desk? Better then child having it and right there when they leave to go to lunch.
May 26th, 2017
David w. from Minneapolis, MN writes:
Apr 9th, 2017
David W. from Minneapolis, MN writes:
Please if you would like to help us make this happen for students with cystic fibrosis please Contact me asasp i am seeing in comments that Looking for law makers and media to help us get the word out. Thanks for your support David Wagner founder and president of cystic fibrosis pen pal club and support group w/ only/24 support line in the world schools and states have already passed this law now let's make it fed
Mar 31st, 2017
Utana A. from Altoona, PA writes:
I dont know how the school worked with my brother but I know my son w/o CF has to go to the nurse to take his meds and thats fine cause its a controlled substance that can be abused, he has to miss a part of class and sometimes the class after and for him its most deffinitley bothersome for him.. but enzymes cant be abused and for most they miss to much school anyway and for missing lunch is not an option they need that to live and thrive at the moment my son with CF doesnt need them but if that ever changes I hope the school would work for whats best for him and the laws would require it
Feb 20th, 2017
matt z. from Jasper, AL writes:
DYBbhn http://www.y7YwKx7Pm6OnyJvolbcwrWdoEnRF29pb.com
Feb 13th, 2017
Marion J R. from Oakland, CA writes:
I do support Mr. David Wagner's proposal for all that he proposes!
Jan 31st, 2017
gordon L. from Homosassa, FL writes:
DwQy9h http://www.y7YwKx7Pm6OnyJvolbcwrWdoEnRF29pb.com
Jan 29th, 2017
matt A. from Tylerton, MD writes:
VH4Q1Q http://www.y7YwKx7Pm6OnyJvolbcwrWdoEnRF29pb.com
Jan 21st, 2017
Ann S. from Albertville, AL signed.