Criss in Federal Prison lexington Ky.
Messages Sent So Far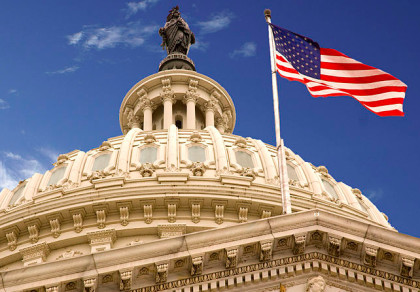 My father recently died July 15, 2011, he was a inmate at the federal medical center in Lexington Ky. I know this will not help him because he is gone now but I am hoping that this petition will help others who have loved ones in prison that are being denied medical attention, expecially when they are begging to be seen by a doctor because they are in so much pain, as my dad was. I have read many horrible things about the FMC Lexington F4 unit ( a locked prison inside a prison). In this part of the prison, the men are mostly bed redridden, and should be receiving around the clock care as if they were in a nursing home.<br />
My dad would frequently complain to me and my sister that he had repeatedly asked for medical attention and would not receive any until he was rushed to the ER, with a heart attack or stroke. I am asking for congress to support the position of having all federal medical center prisons inspected regularly to ensure that inmates who are already sick, do not get neglected and die in prison. If they are not going to give them decent treatment/care, they should send them home to let their families deal with the issue. The government will save the tens of thousands of dollars being spent on medicine, treatment and surgeries for inmates. If the inmate is very sick and do not pose a threat to society, why not send them home and save tax payers dollars.<br />
.<br />
Please visit:<br />
CRISIS IN LEXINGTON RIGHT NOW! PLEASE HELP - Topix<br />
www.topix.com/forum/city/lexington-ky/TM05HMUOPKSA13KUD - CachedSimilar<br />
20 posts - 3 authors - Last post: July 2011 Prison Abuse, Torture & Deliberate Indifference ... to expose the Real Criminals within the Federal Medical Center Prison in Lexington KY. ...<br />
<br />
There are former employee's talking about the neglect that goes on in the F4 unit in lexington Ky, FMC. Please look into this it would mean alot to alot of people including me!
Post Public Comments
Public Comments (169)
Jun 18th, 2017
Kenneth G. from Cookeville, TN writes:
Has a inmate at Lexington,KY FMC in 1999(Kenneth Grizzle)(14885-075) I was put in the SHUE because of my medical problems,deied treatment and locked away in a cell for over a year insolitary because I could not wortk,Beat on by Guards(documented).I was sent to Lexington to have surgery on my back,which never happened but tortured,treated like a Bad animal.semt home with 45.00 dollars to start my new life.and people talk about how cruel the Germans were.people that read this wont believe this but it is Fact,for I lived it.Kenneth E.Grizzle(14885-075) that's all we are to the US Government,a number.K.G. 2507 chimney springd rd,Algood,TN 38506
Feb 11th, 2017
N J. from Baltimore, MD writes:
My husband is in BIG SANDY KY and is being denied MEDICAL SERVICE! He is 39 years old. He just recently had surgery for a hernia he has been suffering from in his stomach. Now he's throwing up blood, unable to hold liquid or anything solid down. He's losing weight and looks frail. He barely can't stand on his own. I just ask for some sort of guidance and help! I don't want my husband to have to suffer. The prison doesn't answer their phones! I can't ever get in contact with anyone! It's just sickening! I am at a lost for words! I can not understand why they would just sit and watch my Husband in pain and deteriorate right in front of their eyes!
Dec 22nd, 2016
Sister Helen P. from New Orleans, LA writes:
WE'RE BETTER THAN THIS. Is it not a basic human right for prisoners to receive decent health care? Your prison's terrible treatment of sick inmates cries to heaven - and lawmakers - for reform. One example: SALVATORE RUVOLO, 88 years old with a severe heart condition, receiving no medication except Nitro. He's been imprisoned since Sept 2015 and is due to be released JUNE 2017. Why not give him a COMPASSION RELEASE NOW? We desperately need Congress to inspect fed medical center prisons with the Lexington prison first on the list. I've spent 30 years of my life advocating for the abolition of the death penalty (cf DEAD MAN WALKING) If prisoners are dying because of neglectful health care, isn't that also a form of death punishment. Please attend to SALVATORE RUVOLO Let him spend his last days with his family. from the heart, Sister Helen Prejean
Dec 8th, 2016
Janet J. from Carmel, IN writes:
My brother has been sent to this federal medical center a few months ago. He is 79 yrs old very bad health and has vertigo as well as dementia. My brother and I are the only ones left still living in our family, our last sister recently passed this summer. FMC is where they have sent him, to die I guess. I have called and sent numerous emails to his Team Unit Counselor but I get no response or any information about him. I told them of his need to have a helper to walk with him to prevent him from falling (vertigo) and I was told by his former counselor in Forrest City he has 2nd stage Dementia and doesn't remember how to use a telephone. I visited him Dec. 2, 2016. He is not very well at all. He did say they bring his meals to his room. I did not ask if he gets commissary, but I rather doubt it. He told me when I visited the reason he hasn't called me he is confused and can't remember the last 4 digits of my phone number. He also can't remember his register number. He has been locked up 55 yrs minus few months on escape, so how can he not remember his register number? After reading this article I feel more helpless and hopeless. I see no way I can help him and as I said my phone calls and emails are ignored. I am on social security and I send money that I need myself, to help him purchase needed items for himself and nobody can tell me if he even has access to it. I don't think he does. My brother is a kind, gentle hearted person and was never charged with causing harm to another person. It is very sad and brutal that he has to suffer as others there now and before are suffering. I know the world is not fair, but there should be a law passed to treat all people no matter who they are with humane care and some amount of dignity.
Dec 3rd, 2016
Betty P. from Anderson, SC writes:
Please just allow me to send this comment, which makes all the sense in the world. Out of pure frustration I said to my son, my brothers nephew. I just don't see how politicians can allow this to happen. He answered me this way. The prisioners can't do anything for them, So sad that these lives mean nothing to the medical staff, politicians, our religious leaders, etc. I believe the comment by Dillsburg,PA., May 24,2015 says it best. And to Candi W , Shawnee,KS. Yes it is that bad at FMC Lexington.
Dec 3rd, 2016
Someone from Anderson, SC writes:
The doctors, guards and nurses would be in-prisoned if they treated animals the way these inmates are treated.... animals that are hurt are not allowed to suffer yet these HUMANS lie there only getting weaker and weaker until it's to late! I personally do not see how they sleep at night, much less fulfill the Hippocratic Oath they take to practice medicine. We all know justice may not be served on Earth but a day of reckoning waits in Heaven.
Dec 3rd, 2016
Betty P. from Anderson, SC writes:
My brother is currently in fmc Lexington ky. He is completely incapacitated. He was told that he needs 2 back surgeries (by neurologist) in order for him to walk and use his hands again. Yet they're prescribing "physical Therapy " for him. Doesn't it make better since to listen to the neurologist? He has lost 38lbs since oct.16th 2016. I believe he has been sent there to die. He is 61 years old & isn't a threat to anyone in this condition. Why not send him home where he can be cared for instead of letting him die there just so the prison can continue to receive the money for him. This would save the tax payers may hundreds of dollars. Yet he is being denied proper health care and wasting away daily. He requires help with even the most private needs and does not receive medications which would relieve much of the pain he is in. He is living a daily hell all for the mighty dollar to the Federal Medical System. Which is broken. Please can someone tell how to stop the inhuman treatment and soon to be the inevitable loss of by brother. All too soon! Any suggestions would be greatly appreciated. We are not a rich family but love & want to care for my brother greatly. Please help we do not want him to return home in a box!
Nov 14th, 2016
Candi W. from Shawnee, KS writes:
Is it really that bad there....my husband just went there.... This really worries me
Oct 20th, 2016
Someone from Indianapolis, IN writes:
Thank God some else cares about are inmates my child been in prison 19 years caught hepatitis from tattoo an these people I had to complain to indianapolis Department of corrections about medical care for my son who been complaining of pain for 4 years now saying he does not need medication yet this is bull an I am getting ready to pursue some kind of action my husband whose his step dad is 71 been a plant electrician 48 years still working at plant paying government thousands of dollars I retired from government from postal service paid thousands in taxes an these uncaring people neglect them medical care not including the mentally ill people we got to bring this to attention of the courts in Washington the injustice being done in these prisons white black Mexican it does not matter they making money in private prison off of human beings this must stop an we are getting people together to protest something must be done.
Sep 9th, 2016
Someone from Portland, OR signed.