Consider a Bill To Ban LGBT Agenda from Television and Theaters
Messages Sent So Far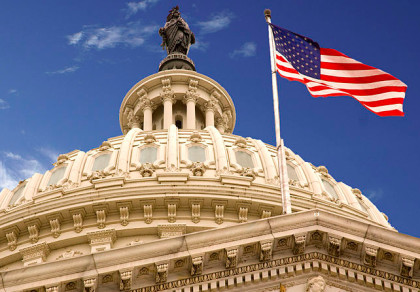 For far too long, liberals have been shoving their agenda down our throats. Almost every popular TV show is used to promote their agenda, forcing people to swallow down their beliefs. Americans are getting sick and tired of it. It has gone too far. Hollywood feels it has to take the roll of parents and brainwash kids to accept their agenda. Many parents, without even a warning, come to find out that their kid's TV shows are promoting the LGBT propaganda. This is very sneaky and should not be allowed. TV is meant to entertain people, not permote a political agenda. I have already created a Petition on Change.org, but they decided I don't have a First Amendment a Right to Petition the Government, further proving my point. This agenda HAS to stop. Please consider a Bill to Ban the LGBT Agenda from television.
Post Public Comments
Public Comments (27)
May 15th, 2017
Linda C. from Tampa, FL signed.
Mar 29th, 2017
Someone from Pembroke Pines, FL signed.
Mar 17th, 2017
Someone from Scuddy, KY signed.
Mar 17th, 2017
Someone from Dover, NH signed.
Mar 17th, 2017
Kathy H. from Petersburg, VA writes:
I have always bought Disney movies for my children and now grandchildren. Never again.
Mar 16th, 2017
Someone from Savannah, TN signed.
Mar 15th, 2017
Lisa P. from Fort Collins, CO writes:
Please save the children. This is child abuse, when this agenda is pushed, especially on television.
Mar 15th, 2017
Edwin H. from Santa Ana, CA signed.
Mar 14th, 2017
Someone from New Martinsville, WV writes:
We as Christians should not be forced into watching LGBT shows. Especially our children. Shows like Andy, Happy Days, Bonanza, etc. need to be made again.
Mar 14th, 2017
Someone from China Grove, NC writes:
If lesbian and gays want to live their un-natural life style...fine!! But DO NOT expect everybody to support and accept it!! So it should NOT be shoved in our kids faces and act like its the norm and accepted by all!! Ban homosexual content from tv and childrens films!! Right now Beauty and the Beast is very disturbing geared towards our children!!