Conjugal Visits for Missouri
Messages Sent So Far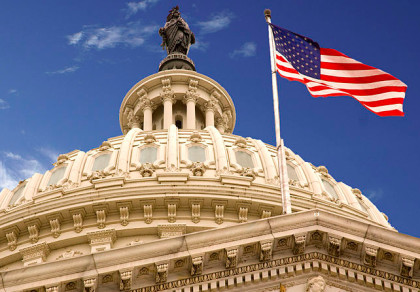 The use of "family visits" would benefit the inmates, and their family's very much due to the much needed time for children to get to know their parents, parents to spend time with their children, husbands and wives to have time together and inmates to share time We are supporting the idea of conjugal visits in our Missouri State prisons to those who are incarcerated.<br />
A conjugal visit is a scheduled extended visit during which an inmate of a prison is permitted to spend several hours or days in private, usually with a legal spouse. While the parties may engage in sexual intercourse, the generally recognized basis for permitting such a visit in modern times is to preserve family bonds and increase the chances of success for a prisoner's eventual return to life outside prison. <br />
<br />
The use of "family visits" would benefit the inmates, and their family's very much due to the much needed time for children to get to know their parents, parents to spend time with their children, husbands and wives to have time together and inmates to share time with elder family that may no longer be present once released from prison. Conjugal visits would allow for much stress to be relieved from inmates, therefore less violence in prisons would occur. Also conjugal visits may decrease homosexuality in the Missouri Prison System. Visits are only permitted for registered domestic partners who are not themselves in custody. Even with such restrictions, the program helps some inmates reconnect with an important source of outside support as a reentry, reintegration, and recidivism-reduction strategy.<br />
In the US, Extended Family Visit programs are justified by 5 of the 6 participating states on the grounds that it helps preserve the family. The hope is that maintaining familial relationships during incarceration will motivate prisoners to improve their behavior both behind bars and upon release. Additionally, the incentive of conjugal visits is that inmates are strongly motivated to comply with the various day-to-day activities and regulations of the prison. As a result, inmates consciously avoid an infringement which might disqualify them from having a conjugal visit. <br />
<br />
The visit will usually take place in a structure provided for that purpose, such as a trailer or small cabin. Supplies such as soap, condoms, tissues, sheets, pillows, and towels may be provided.<br />
<br />

Post Public Comments
Public Comments (561)
Oct 14th, 2017
Someone from Independence, MO signed.
Oct 5th, 2017
Someone from Kansas City, KS writes:
It will help so much please pass the bill helps reconnect with the lost time and help build families together ! And relationships to work better as females and males we both need our needs
Sep 24th, 2017
Someone from Kansas City, MO writes:
My husband and I have been married since 2013. It would be lovely if we could take it a step forward. This have been found very effective in other states that offer these type of visitations and I believe it would be good for Missouri as well. We are way behind on a lot of things in Missouri. This is coming from a registered voters that have been living in Missouri over 50 years. It's time to make a REAL change.
Sep 24th, 2017
Someone from Republic, MO writes:
This would be a great idea because it would help my fiancee and myself build more of an intimate relationship being that he is still incarcerated and looking at a lot of time. It would help my fiancee stay on track and look forward to more of a visit with me. I would love to just be able to hold him and have more time with him and I know he would love that also.
Aug 31st, 2017
Someone from Springfield, MO writes:
Prison is supposed to rehabilitate those incarcerated - help them to integrate into society as healthy productive individuals - cutting inmates' ties to their families and isolating them from the outside world is perpetuating the problem. Lack of funding is a terrible excuse. Inmates are charged much higher prices for everything - phone time, video visits, food, paper, books, clothes... all brings money into the system, and some at double the price of the real world. Families would gladly pay to have access to real time with their loved ones. Bring back family visits!
Aug 22nd, 2017
Someone from Columbia, MO writes:
Having this time with my fiancé, helps a relationship stay strong. His parents are older, and this time would be great for them. Please pass this bill.
Aug 12th, 2017
Someone from Saint Louis, MO signed.
Aug 12th, 2017
Someone from Florissant, MO signed.
Jul 24th, 2017
Sara T. from Kansas City, MO writes:
Fiance has 18 yrs love to have timebwith him...please pass this bill
Jul 7th, 2017
Cassidy P. from Saint Peters, MO writes:
This would be amazing! I miss my hubby so much! And so does all three of our children. Please make this possible!