CONGRESS AND THE SENATE SHOULD RECEIVE CUTS TO THEIR BENEFITS, NOT THE NEEDY
Messages Sent So Far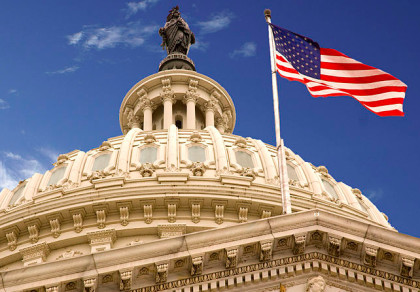 While members of Congress receive excellent pay,health care, and expensive perks and benefits, they target the needy and want to make devastating cuts to programs like SNAP (food stamps), and "Meals On Wheels", that millions of citizens depend upon to put food on the table. They also want to make cuts to Social Security and Medicare, that we have paid for out of every paycheck.

They want to make budget cuts that will hurt the most needy individuals, yet they do not go without. Most Americans have experienced pay cuts. Members of Congress and the Senate should also give themselves a paycut, be forced to change health care benefits, and receive the same benefits under the Affordable Health Care Act as everyone else. They should be forced to forfeit pensions, and eliminate, or make cuts to perks and other benefits they reap, if they are truly concerned with saving the government money, and decreasing the deficit.

Here is a list of the perks and benefits they receive:

1. Free parking spaces at the airport in Washington, D.C.

2. A generous pension, which is guaranteed to all members of Congress and the Senate if they have held office for 5 years or more. They also are entitled to Social Security benefits. They should be forced to forfeit this pension, and receive only Social Security benefits like everyone else!

In addition to this pension, Speaker of the House John Boehner will receive an additional $1 million per year, for up to 5 years, after he leaves office, "to facilitate the administration, settlement and conclusion of matters, pertaining to, or arising out of" his tenure as Speaker of the House. This provision will also allow him to rack up huge bills, to "archive" and document materials related to his time in office.

3. Senators get to shop at the equivalent of Congress' IKEA, furniture supplied through the Architect of the Capitol. Every senator gets $40,000, and potentially more, for furniture in their home-state offices.

4. Members of Congress can deduct up to $3,000 for expenses while outside their home districts or states.

Taxpayers are paying for all of this! Time for Congress and the Senate to make cuts to their own salaries and benefits, to decrease government spending and the deficit!

I demand that my elected officials in the Senate and Congress look elsewhere to make budget cuts, starting with their own paycheck, health insurance and other perks and benefits they receive, instead of targeting the poor, elderly and disabled. If they expect others to go without, it's time they did also!
Post Public Comments
Public Comments (9,704)
Jul 18th, 2017
Someone from La Plata, MD writes:
Term limits please!!!!! They should get the same health care everyone else does...watch how fast they fix the system!!!
Jul 18th, 2017
Lori B. from Dickinson, TX signed.
Jul 18th, 2017
Tina G. from Davenport, IA writes:
Stop making congress rich - they don't represent most people who struggle.
Jun 27th, 2017
Vincent M. from Brooklyn, NY signed.
Jun 25th, 2017
Someone from Montgomery, AL writes:
I want term limits! I want Congress to have the same retirement and health insurance as every other citizen whom they represent has! Why should they be entitled to anything better than whom they legislate laws for?
Jun 23rd, 2017
Valorie S. from Chattanooga, TN writes:
I agree the Senate and House should have their salaries decreased to 100,000 per year permanently.They are supposed to be servants for our country.The minimum wage has not been increased yearly but the government has continued to give themselves increases?Minimum wage should now be at 15 per hour, which is a livable wage for the working class. Sadly the government has put their needs before the needs of The People. I vote for government greed to end.
Jun 22nd, 2017
Someone from Denver, CO signed.
Jun 18th, 2017
Someone from Lynn, MA signed.
Jun 3rd, 2017
Randall Scott C. from Hardshell, KY writes:
I support this petition .Congress and senate can receive a cut to their benefits , lose air and central heat , disservice with foods ,water , cleanse chamber , and fewer police on duty for TAKING monies from the needy and others.
May 24th, 2017
Al K. from Geneva, IL writes:
The changes made in the new health care plan will be devastating to me as a consumer, as well as affecting my ability to continue providing health care. Primary Care, my field, has been hit hardest by all the governmental changes and have made my job outrageously stressful and difficult. The only solution I can see is to remove the current insulation the Senate and Congress enjoy with their premier special plan that no one else in the country has access to. Any laws you pass MUST affect you, our elected representatives, in the same way it affects us!