CONGRESS AND PRESIDENT; START UPHOLDING AND HONORING THE CONSTITUTION OF THE UNITED STATES OF AMERICA...
Messages Sent So Far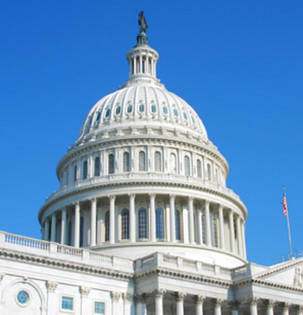 Over the past few years, we have notice multiple times that our President has abused his Executive Powers as President.... Even saying several times that he would just by pass congress and find a way to do it without their support.... Congress on the other hand has passed several bills that are in striking contradiction to the Constitution.... regarding freedom of due process now in jeopardy, various bills about free speech, right for Americans to bare arms, and attacks upon America's biggest Friend, God in Jesus.. These things I have mentioned are the basic rights protected by the Constitution and you--our government are becoming way to big for your own good and ours as well....So we are demanding that you our government go back to the beginning and start upholding, honoring, and obeying the Constitution... Because the Constitution is what America is built upon, OUR FOUNDATION... So stop destroying our Foundation.... Or we the American People will vote every last one of you out and put men and women in office that will follow the Constitution... Thank you for your attention, and remember this is America....
Post Public Comments
Public Comments (7)
Mar 13th, 2012
Someone from Arlington, VA signed.
Dec 23rd, 2011
Someone from Cullman, AL writes:
With a government who ignores the foundation of our country (constitution) I say they are all traitors and should be thrown in prison yesterday!
Dec 20th, 2011
Someone from Portland, OR signed.
Dec 20th, 2011
Someone from Mission Viejo, CA writes:
Congress has forgotten this: "I do solemnly swear (or affirm) that I will support and defend the Constitution of the United States against all enemies, foreign and domestic; that I will bear true faith and allegiance to the same; that I take this obligation freely, without any mental reservation or purpose of evasion; and that I will well and faithfully discharge the duties of the office on which I am about to enter: So help me God." They have broken their Oath of office and should be removed.
Dec 19th, 2011
Someone from Saint Cloud, MN signed.
Dec 19th, 2011
Someone from Mission Viejo, CA writes:
Dec 19th, 2011
Someone from Cullman, AL writes:
Start upholding the Constitution, stop your Treason...